Egypt Investigating Reuters Cairo Chief Over Giulio Regeni Story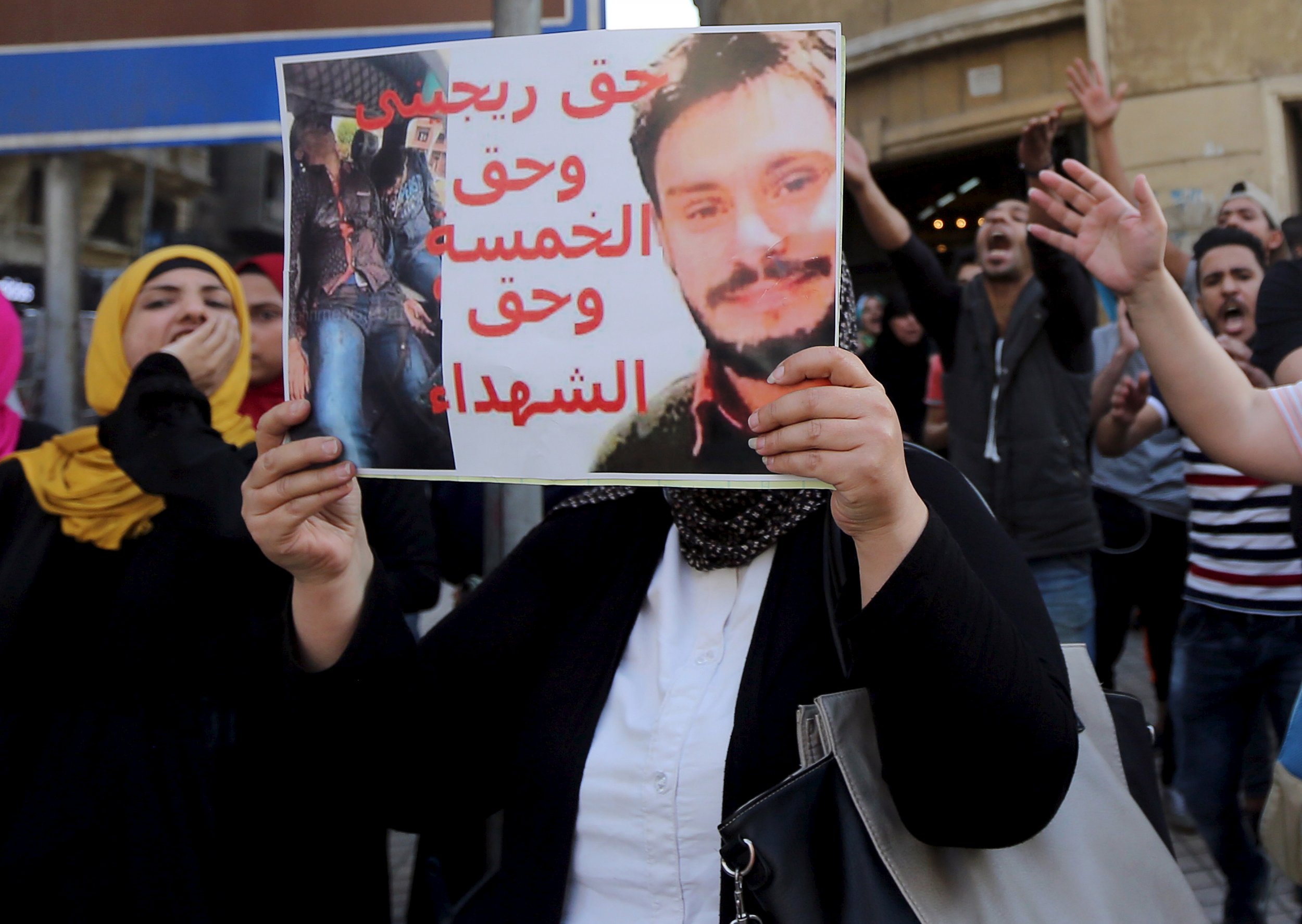 Egyptian authorities are reportedly investigating a Cairo-based journalist for Reuters after the news agency published a story last week citing anonymous police sources as saying that authorities had detained Italian student Giulio Regeni on the night he went missing.
On January 25, Regeni disappeared and his body was discovered more than a week later at the side of a road on the outskirts of the Egyptian capital. Speculation mounted that the Egyptian authorities may have been behind his death as signs of torture were found on Regeni's body, including bruises, burns and stab wounds, but the government has strongly denied any involvement.
The Reuters report, published last Thursday, cited six police and intelligence sources that said the 28-year-old PhD student at Cambridge University had been "detained by police and then transferred to a compound run by homeland security the day he vanished."
Now, the head of the police station at the heart of the Reuters story, Azbakiya, has filed a report against the news agency in which the Cairo bureau chief, Michael Georgy, is named. It says that the news agency had spread "false news aimed at disturbing public order" and "rumors to harm Egypt's reputation," according to The Guardian.
Egyptian authorities are yet to question Georgy and no charges have been brought against the news agency but Ahmed Hanafy, the chief public prosecutor of the Cairo police station where the complaint was filed, told The Guardian that authorities are collecting information about the case.
Further, the Interior Ministry said in a statement on its Facebook page that "it reserves the right to take all legal action against disseminators of these rumors and false news" and called the report "unfounded."
Reuters defended its report when approached by Newsweek and confirmed that no legal action had been received from the Egyptian authorities. "We stand by the story published on April 21, 2016 regarding the detention of an Italian student, Giulio Regeni," David Crundwell, senior vice-president of corporate affairs at Reuters said in an email statement.
"The story did not state who is responsible for his death, and is consistent with Reuters' commitment to accurate and independent journalism. We cannot verify whether a complaint has been filed against Reuters regarding the story, as we have not received notice of any legal action."
Reuters also denied Egyptian media reports that Georgy had fled the country because of the increased attention given to this report and fears that he may face repercussions, saying that he is currently travelling on business.