46 Migrants, Refugees Already Have Perished in Mediterranean in 2016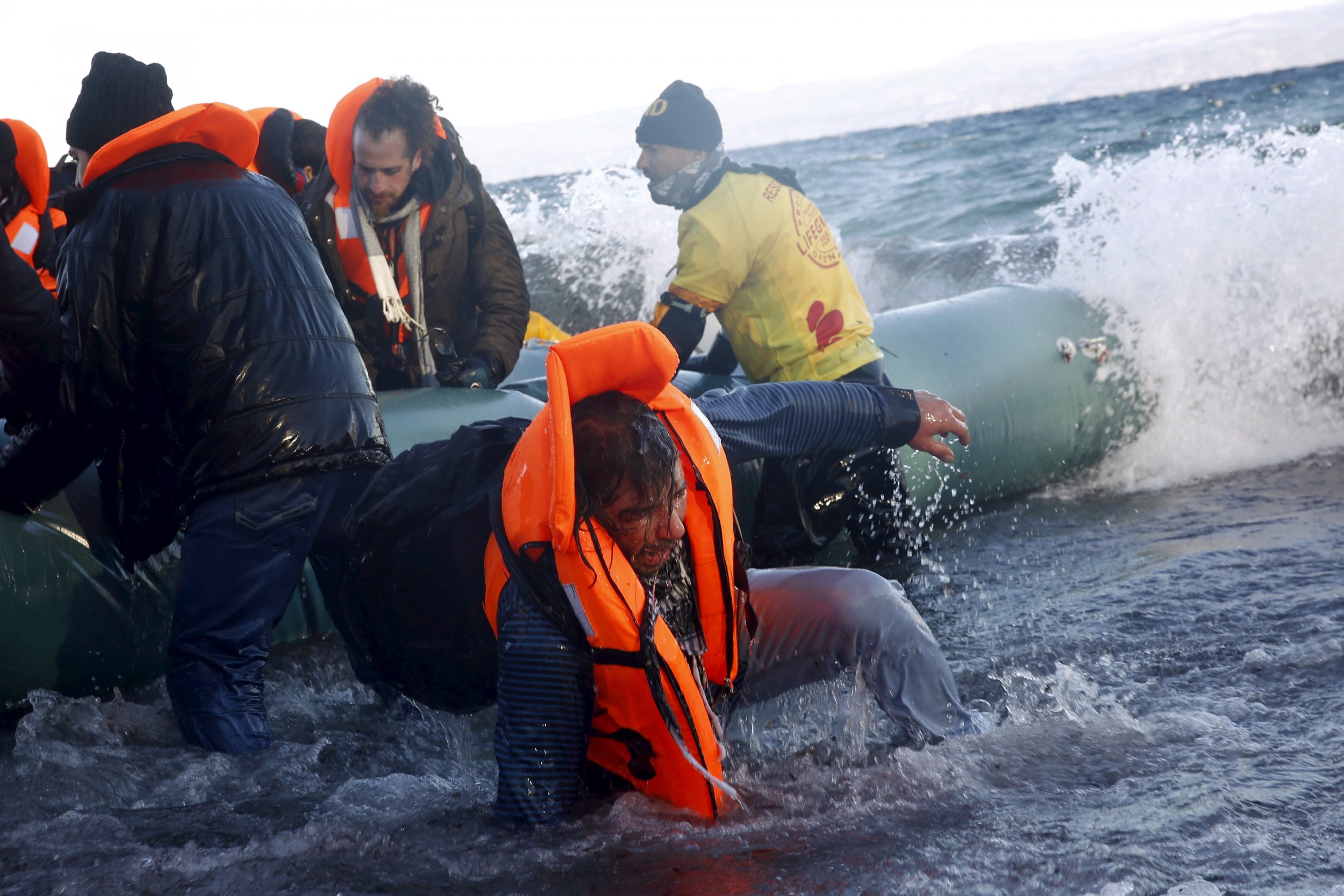 It's already looking like 2016 could be another grim, record-breaking year when it comes to the number of migrants and refugees who die or go missing in the Mediterranean Sea.
Just eight days into the new year, 46 migrants and refugees have been reported dead or missing in the Mediterranean Sea, according to new figures from the International Organization for Migration (IOM). That's the same number of refugees and migrants who went missing or died in the first three months of 2014, and more than half the number who died or went missing in all of January 2015 (82).
Meanwhile, the number of people who have arrived in Greece by sea was 9,930 between January 1 and January 6, an enormous increase when compared to the 5,550 people who arrived by sea in the entire month of January last year.
This year's fatality and missing numbers are mainly due to two shipwrecks off the Turkish coast earlier this week. Turkish authorities retrieved dozens of bodies, including three children, at two separate locations along the coast of the Aegean Sea (which, for the purposes of its report, the IOM counts as the Mediterranean) after an overcrowded, inflatable boat attempting to reach Greece capsized on Tuesday. The deaths came several days after a 2-year-old refugee became 2016's first casualty at sea.
Last year was the deadliest year on record for migrants and refugees at sea, according to the IOM. The Mediterranean Sea was by far the deadliest migration route in the world, with 3,771 people perishing in its waters. More than a million asylum seekers arrived in Europe last year, the majority of them from the war-torn nations of Syria, Iraq and Afghanistan.
Despite a deal reached between the European Union and Turkey late last year that saw Brussels agree to provide 3 billion euros ($3.27 billion) in aid in exchange for a crackdown on the flow of people, the number of arrivals to Europe from Turkey has not fallen sufficiently, EU officials said. European countries are still figuring out how to deal with the influx of migrants, as ongoing wars in Syria and Iraq mean the number of arrivals likely won't slow down.
Germany, one of the most popular destinations for migrants and refugees coming to Europe, is grappling with rising tensions after hundreds of men described as being Arab or North African sexually assaulted and robbed women outside Cologne's train station on New Year's Eve, prompting the resignation of the city's police chief on Friday. There are fears that some of the men were part of the refugee influx to Germany in 2015, and German officials are now considering deporting migrants who commit crimes.