Who Is Elisjsha Dicken? Armed 'Hero' Who Stopped Indiana Mall Shooter
The man who shot down the gunman who killed three people in a shopping mall near Indianapolis on Sunday has been identified as Elisjsha Dicken, a 22-year-old from Seymour, Indiana.
The "heroic good Samaritan of the Greenwood mall shooting," as his lawyer has dubbed him, is considered responsible for stopping the mass shooter who was armed with two rifles, a handgun and more than 100 rounds of bullets, according to police.
The gunman had fired 24 rounds of ammunition, according to Greenwood police, before Dicken, who was at the mall with his girlfriend, drew his pistol out and shot him dead. The gunman was killed about two minutes into the assault.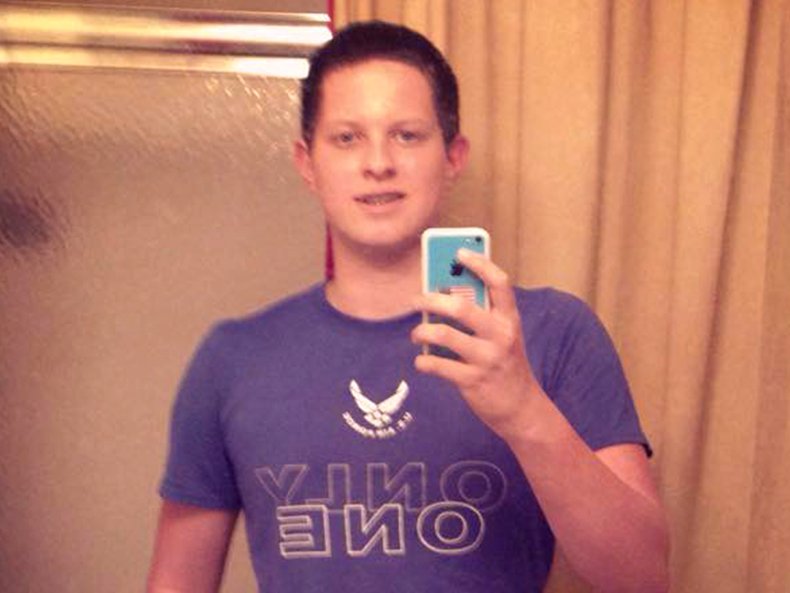 "I will say his actions were nothing short of heroic. He engaged the gunman from quite a distance with a handgun," Greenwood Police Chief James Ison said. "[He] was very tactically sound as he moved to close in on the suspect, he was also motioning for people to exit behind him. He has no police training and no military background."
Dicken is now being represented by lawyer Guy A. Relford, who has released a statement saying he's proud to serve as attorney and spokesperson to "a true American hero who saved countless lives during a horrific event that could have been so much worse if not for Eli's courage, preparedness and willingness to protect others."
Dicken has not be heard from directly, as the Greenwood Police Department is currently engaged in an on-going criminal investigation into the Greenwood Park Mall shooting.
"Because we want to respect the on-going criminal investigation by the Greenwood Police Department and take time to honor the three innocent lives lost, we won't be making any substantive comments on Sunday's events until after the authorities' investigation is closed," Dicken's lawyer said, asking media and the public to respect the privacy of the 22-year-old and his family.
Not much is publicly known about Dicken yet, beside the fact that he was legally—though permitless—carrying a 9-millimeter Glock gun. In Indiana, carrying a gun no longer requires a permit as of July 1, as of the "constitutional carry" bill.
But he was technically not allowed to bring a gun to the mall. Greenwood Park Mall, where the shooting happened, is a weapons-free location, according to its code of conduct. But in the circumstances of Sunday's shooting, the mall issued a statement expressing gratitude towards Dicken's intervention.
"We grieve for the victims of yesterday's horrific tragedy at Greenwood Park Mall. Violence has no place in this or any other community. We are grateful for the strong response of the first responders, including the heroic actions of the good Samaritan who stopped the suspect," the statement said.
After Sunday's shooting, Dicken has been called an armed "hero," a "good Samaritan," and "a good guy with a gun" by the gun lobby National Rifle Association on Twitter, who took advantage of the situation to make a point on gun ownership.
From his Facebook profile, it appears that Dicken lives in Columbus, Indiana, and that he attended CSA New Tech High School in the same city, which he left in 2018. He has given permission to police to release his name, age and hometown, but has so far declined to speak publicly about the shooting.
Mark Myers, Greenwood's mayor, said that Dicken "saved countless lives" by taking down 20-year-old gunman Jonathan Sapirman, of Greenwood, so promptly.
Husband and wife Pedro Pineda, 56 and Rosa Mirian Rivera de Pineda, 37, and Victor Gomez, 30, were among the gunman's three victims who died at the mall on Sunday afternoon. Two more victims were injured by the shooter, a 22-year-old woman and a 12-year-old girl.