Elizabeth II's Declining Health Causing Brits to Cling Onto Their Queen
Queen Elizabeth II's health issues have caused a decline in the number of people who think she should step aside for Prince Charles even as the prospect has become more likely.
The 96-year-old monarch skipped a key duty on May 10 when mobility problems stopped her reading the Queen's Speech at the State Opening of Parliament. Prince Charles stepped in to perform the function, triggering a debate about whether Elizabeth may soon step aside for health reasons.
If she did, her eldest son would take over, with the title Prince Regent, even in the year she celebrates Britain's first-ever Platinum Jubilee, marking 70 years of her reign. Brits have long leaned towards believing Elizabeth should remain in her role as the country's head of state, even if she becomes too ill to carry out her royal duties, according to regular polling by YouGov.
However, since Elizabeth experienced a health scare in October 2021 the likelihood of the question becoming reality has increased.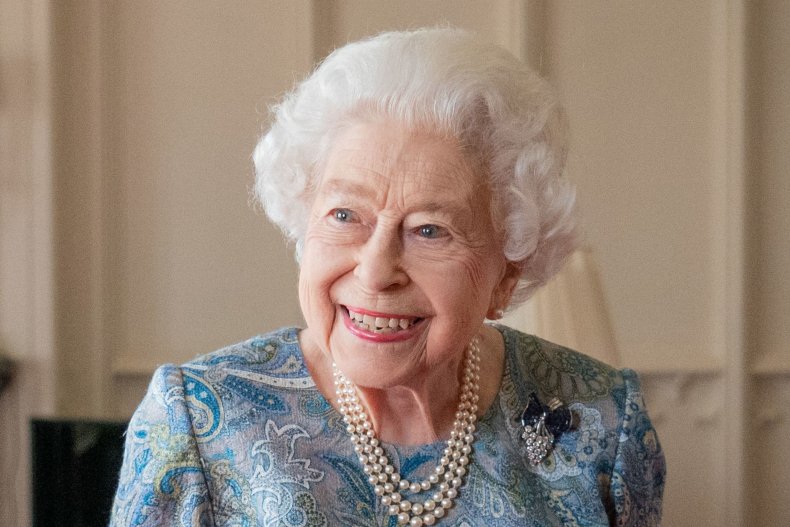 A poll conducted a month later saw a five-point jump in the number of people who believe the queen should remain ruling even if her health stops her from performing her official function.
In May 2021, 50 percent of Brits said they wanted the queen to continue even if she became too ill compared to 38 percent who felt she should step aside. By November, that had risen to 55 percent who felt she should remain while 33 percent felt she should step aside, dropping a single point to 32 percent in April 2022.
The current 23-point gap is a 17-point swing compared to June 2020 when 48 percent felt she should remain and 42 percent felt she should step down.
The research suggests that since the possibility of the queen giving way became real, the British public has been moved to cling to their queen.
YouGov's research was based around the question: "In the event that the Queen were to become too ill to regularly carry out royal duties or appear in public, then do you think she should remain monarch, or should she retire and let the throne pass to her heirs?"
A Buckingham Palace statement on May 9 read: "The Queen continues to experience episodic mobility problems, and in consultation with her doctors has reluctantly decided that she will not attend the State Opening of Parliament tomorrow.
"At Her Majesty's request, and with the agreement of the relevant authorities, The Prince of Wales will read The Queen's speech on Her Majesty's behalf, with The Duke of Cambridge also in attendance."
Her current health issues appeared to begin with an as yet unidentified scare in October which caused her to cancel a planned visit to Ireland and a series of other high-profile engagements.
She later also experienced a second issue with a sprained back that caused her to pull out of the Remembrance Sunday service at The Cenotaph, in London, in November.
That month, she appeared to reflect on her years as she told the General Synod of the Church of England: "None of us can slow the passage of time; and while we often focus on all that has changed in the intervening years, much remains unchanged, including the Gospel of Christ and his teachings."
In February, the queen contracted COVID-19 but recovered after experiencing only mild, cold-like symptoms.
Elizabeth famously dedicated her life to public service during a speech on her 21st birthday in Cape Town, South Africa, in 1947.
The queen said: "I declare before you all that my whole life whether it be long or short shall be devoted to your service and the service of our great imperial family to which we all belong."
For more royal news and commentary check out Newsweek's The Royal Report podcast: