Elon Musk Hopeful New SpaceX Tesla Hyperloop Pod Can Shatter World Record
Elon Musk wants to turn your daily commute into a high-speed rollercoaster.
On Saturday, the Tesla and SpaceX founder announced that tests would begin "soon" for a new Hyperloop pod that could reach speeds of around 383 miles per hour—around half the speed of sound. If successful, it would shatter the current world record for Hyperloop travel, 240 miles per hour, which is held by Virgin Hyperloop One.
Hyperloop is a transportation method made famous by a joint venture between Tesla and SpaceX—Musk's most prominent companies. It uses pressure-reduced tubes to float carriages on air bearings. The goal is to have people traveling underground at speeds of up to 700 miles per hour.
The unmanned pod will need to reach 383 miles per hour and brake in just three-quarters of a mile. In August, the SpaceX/Tesla Hyperloop pod was able to reach 220 miles per hour. It started to overheat when pushed any further. Musk uploaded a video of the test on Instagram.
"Upgraded SpaceX/Tesla Hyperloop pod speed test soon. Will try to reach half speed of sound (and brake) within ~ 1.2km," Musk tweeted.
If successful, the pod would be able to transport passengers from New York City to Washington, D.C., in less than 40 minutes, for example. Musk warned the test could fail and result in "shredded metal."
"This is kinda nutty for such a short distance, so could easily end up being shredded metal, but exciting either way."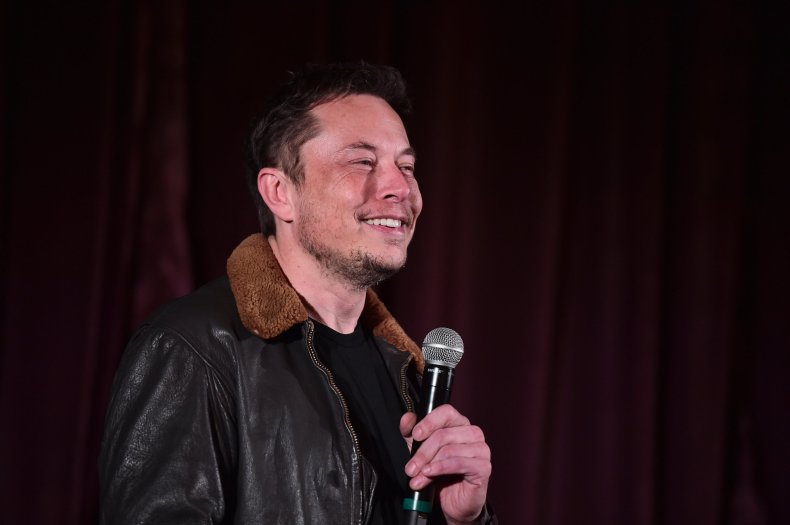 Musk appears to have bounced back quickly from his other company, Tesla, going "bankwupt." As part of an April Fool's Day prank, Musk announced that Tesla had gone bankrupt "despite intense efforts to raise money, including a last-ditch mass sale of Easter Eggs."
He even posted a picture of himself in front of a black Tesla Model 3 "surrounded by 'Teslaquilla' bottles and the tracks of dried tears still visible on his cheeks." He was holding up a piece of ripped cardboard that read "Bankwupt!"