Elon Musk Slams NBC, Defends GOP After MSNBC Anchor Calls Him 'Petulant'
Elon Musk slammed NBC on Monday after an anchor affiliated with the media outlet called him "petulant" and criticized the far-right of the Republican party.
The Tesla CEO, who recently purchased Twitter, hit back after MSNBC host Mehdi Hasan warned that his new influence over the social media platform may amplify "neo-Nazi" voices within the GOP.
"We are living through an unspeakably dangerous moment. The pro-QAnon, pro-Neo Nazi faction of the Republican party is poised to expand dramatically come the midterms...if that happens, we may look back on this as a pivotal moment, when a petulant and not-so-bright billionaire casually bought one of the most influential messaging machines and just handed it to the far-right," Hasan said on his show Sunday.
Musk initially responded by tweeting that NBC is "basically saying Republicans are Nazis." In a separate post, he slammed the news platform for being the "same org that covered up Hunter Biden laptop story, had Harvey Weinstein story early & killed it & built Matt Lauer his rape office," while sarcastically adding that they are "lovely people."
The latest sparring comes as Musk has received widespread political attention for purchasing Twitter for $44 billion last week. The Tesla CEO and world's richest man is a frequent user of the social media platform, and said he wanted to transform it into a global space for free speech. He has often criticized the platform's leadership decisions to censor content in the past.
"I invested in Twitter as I believe in its potential to be the platform for free speech around the globe, and I believe free speech is a societal imperative for a functioning democracy," he wrote in a letter last week.
The billionaire is a registered independent voter, who often suggests that he prefers to "stay out of politics," though he has in recent months appeared to align his views more with the right. On Friday, Musk tweeted that the "far left hates everyone, themselves included!" However, he later added that he's "no fan of the far right either."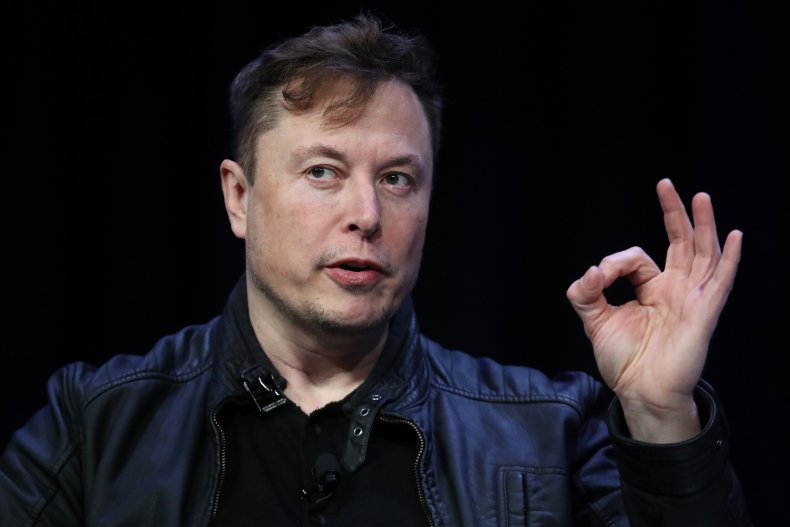 Nonetheless, his Twitter purchase was met with polarizing responses, with some members of the Democratic party warning that his influence over the platform will have a divisive effect in the U.S., while Republicans celebrated the move as a win for free speech.
"This deal is dangerous for our democracy. Billionaires like Elon Musk play by a different set of rules than everyone else, accumulating power for their own gain. We need a wealth tax and strong rules to hold Big Tech accountable," Massachusetts Democratic Senator Elizabeth Warren tweeted last week.
The day that Musk purchased the platform, popular liberal Twitter accounts lost hundreds of thousands of followers, suggesting that Democrat users were deactivating their accounts, The Washington Post reported. Oppositely, conservative accounts gained followers.
It is unclear what the long-term effects of the Tesla CEO's Twitter purchase will be, but those close to the tech billionaire have said that he is seeking to improve the platform by increasing transparency and implementing new tech initiatives.
Some have also speculated that he may reinstate controversial users that were previously banned from using the platform, including former President Donald Trump.