Elon Musk's takeover of Twitter will improve the platform with his promises to increase transparency on decision making while still implementing some sort of moderation, according to an ally of the billionaire.
Ross Gerber, CEO of Gerber Kawasaki Wealth and Investment Management, and an investor in Tesla and Twitter, believes that Musk's $44 billion purchase of Twitter will ultimately benefit the company and its users, amid concerns about how the world's richest man will oversee the social media site.
Speaking to BBC Radio 4's Today programme, Gerber said that Musk decided to purchase Twitter as he only gets involved with projects he feels are "critically important" for society and humanity, and the Tesla and SpaceX CEO will be successful in his bid to revamp the social network.
Musk announced in a statement (while confirming his $44 billion offer had been accepted) that he plans to remove spam bots and authenticate all human users in order to make Twitter "better."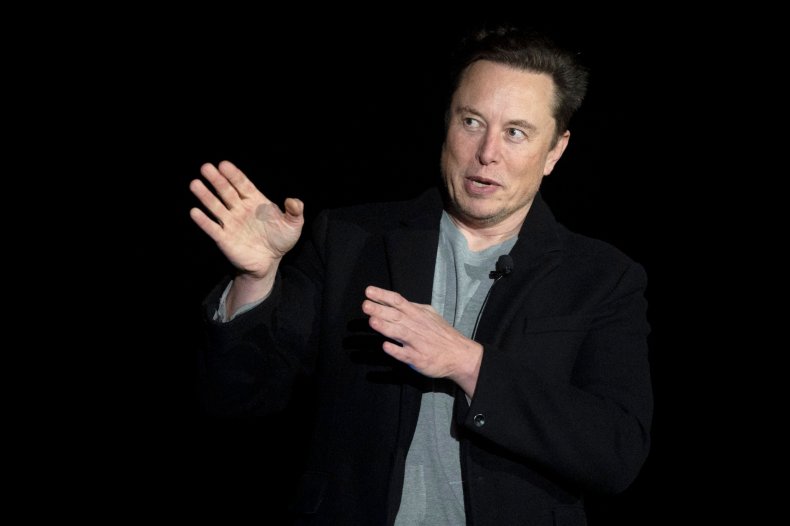 Gerber said Musk already came up with "some great ideas" to get rid of bots which have previously been used by foreign bodies in attempts to influence election results across the world.
Gerber suggested that taking action against the bots is needed ahead of the 2024 election in the U.S.
"This is really about control of a critically important asset for society," Gerber said.
"Twitter has become the mouthpiece for the news in real time, all day every day. And the manipulation of social media was one of the most detrimental things that happened to society in the last five or seven years."
Musk has also painted himself as a bastion of free speech prior to his takeover of Twitter, prompting concerns that the billionaire may remove some moderation of the platform and allow it to morph into more controversial and less censored social networks, such as Gab.
There has also been speculation that Musk may allow those who have been banned from Twitter, such as former president Donald Trump, to return to the platform as part of his proposed plans for less content moderation.
While Trump has dismissed the idea he would return to Twitter if allowed and instead will start using his Truth Social platform instead, Gerber suggested that Trump should be allowed back on the site if he follows the rules.
"We need to not have arbitrary, opaque decision making processes," Gerber said.
"Having that transparency of saying 'these types of comments are just not going to be allowed, while these are' in that transparency and the decision making is what [Musk] wants to bring to the platform, and I think he'll be successful at that."
Gerber also dismissed suggestions that Musk will become the moderator of free speech on Twitter as "misguided."
"He's just bought the company. He doesn't run Twitter," Gerber said. "The people who run Twitter, they're not quitting their jobs. Everything's still working the same way."
Gerber said Twitter can only improve under Musk as management at the social media site are currently doing a "horrendous job" on issues such as manipulation and moderating content.
"I can name 100 examples of just horrible things, so this is going to be an improvement for Twitter," Gerber said. "It cannot get worse than the situation it is today."
Twitter has been contacted for comment.