A lawyer representing alleged sexual assault victims of Jeffrey Epstein has urged Prince Andrew to come forward and help the FBI with its investigation into his billionaire friend.
On Monday, U.S. Attorney Geoffrey Berman said that the Duke of York had provided "zero cooperation" to investigators probing the the pedophile financier who killed himself in jail while awaiting trial on charges of sex trafficking and conspiracy.
In a statement made on November 20, 2019, Prince Andrew said he would "help any appropriate law enforcement agency with their investigations."
This followed an interview he gave the BBC program Newsnight which sparked a media backlash in which he was criticized for lacking empathy for Epstein's victims and not showing regret over his ties with the billionaire.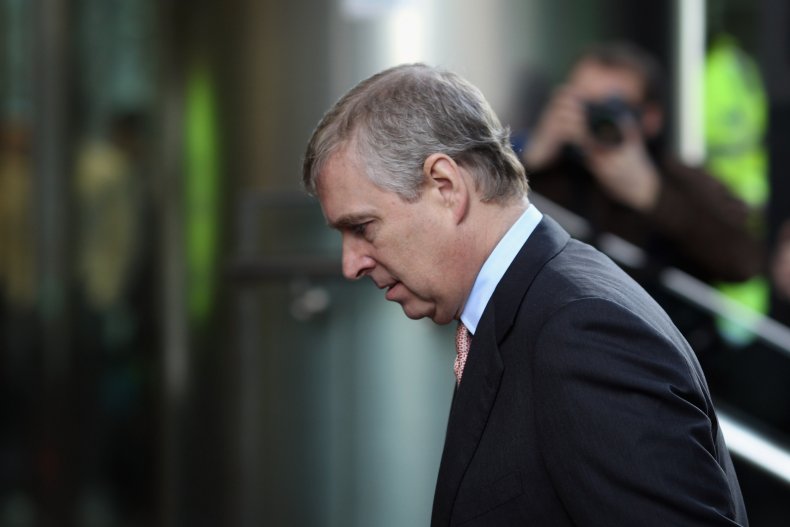 Lisa Bloom, who represents five of the alleged victims, said that the prince had shown "zero compassion for the victims" of Epstein during that BBC interview.
Bloom told British channel Sky News: "Now we find out he has shown zero co-operation. This is really a slap in the face to the victims, to the five who I represent, to the probably hundreds more who alleged that Jeffrey Epstein sexually assaulted them.
"Why doesn't he want to cooperate? I think that's the question. What is it that he is trying to hide? What is he afraid of?"
She said that the U.S. attorney does not have subpoena power because it is only at the investigation stage, but added, "You would think that Prince Andrew would want to do the right thing."
"Step forward, show some leadership here and answer questions so that we can get to the bottom to not only what happened with him but with others, like Ghislaine Maxwell," Bloom said.
Maxwell was the billionaire's girlfriend and associate who was also a friend of the prince and allegedly helped traffic victims for Epstein—claims she denies. Alleged Epstein victim, Virginia Giuffre, claims Prince Andrew had sex with her aged 17 after she had been trafficked to London by Epstein.
The duke has always denied any form of sexual contact or even having met Giuffre, telling Newsnight he even doubted the authenticity of a photograph of them together. He also says he did not see or suspect suspicious behaviour in his encounters with Epstein.
But Bloom said he should tell investigators what he knows about Epstein.
"This is an unusual situation because it's a royal but I think he should do what any other citizen of the U.K. or the U.S. should do which is talk to law enforcement, give them the information that you have, so that we can catch people who are either predators or were enablers of predators."
"Prince Andrew has daughters; his own daughters could have been victims. I think it is incumbent upon him to do the right thing," Bloom told Sky News host Kay Burley.
Newsweek has contacted Buckingham Palace, which said it would not be commenting on the matter. A palace source said: "This issue is being dealt with by the Duke of York's legal team."