Turkish President Erdoğan Says Russia Is Involved in Oil Trade With ISIS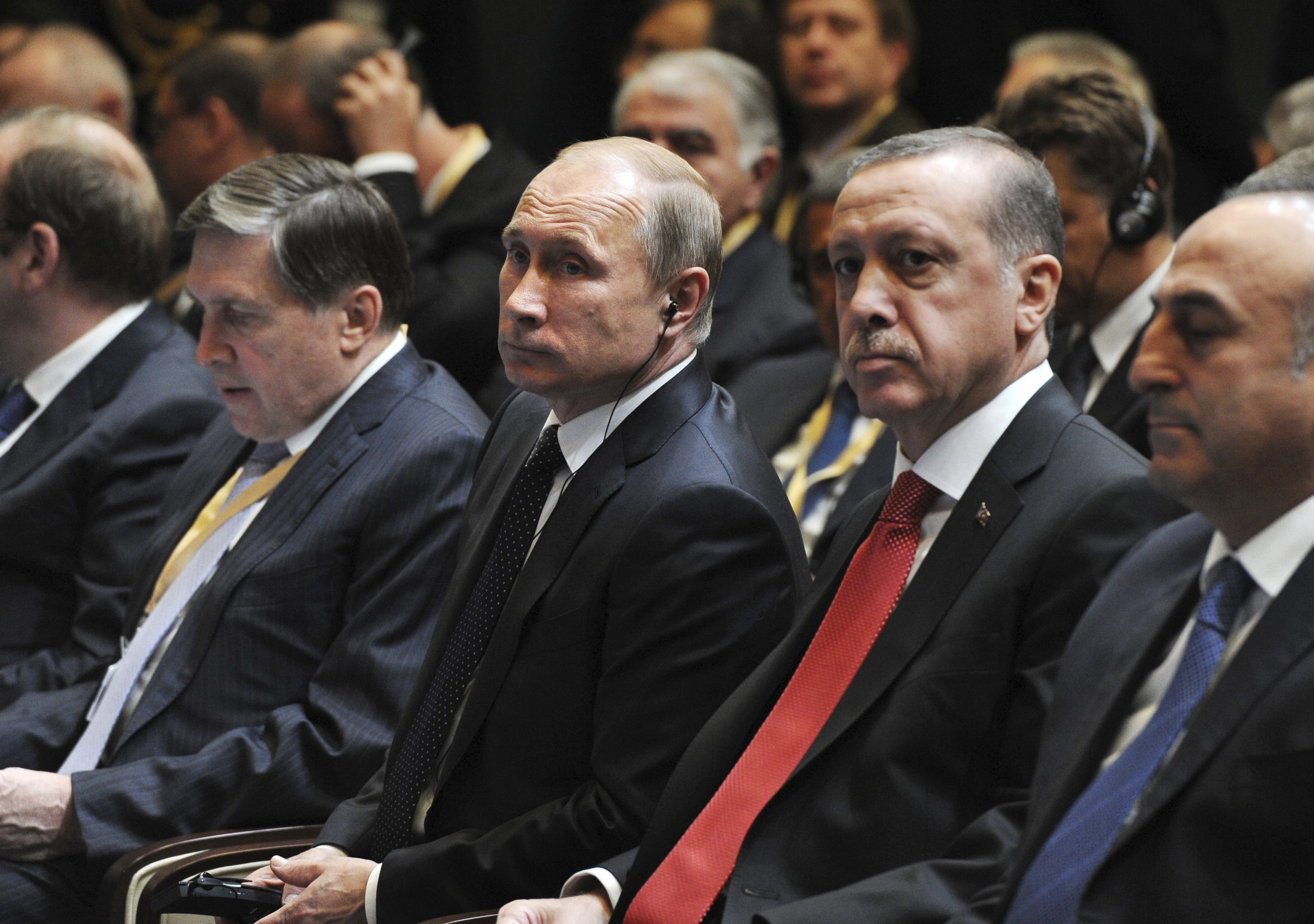 Turkish President Recep Tayyip Erdoğan said on Thursday that he has evidence that shows Russia is involved in trading oil with the Islamic State militant group (ISIS)—the day after Russian President Vladimir Putin made the same accusation about Turkey and Erdoğan, AFP reported.
"We have the evidence," Erdoğan said, according to Russian independent news agency Interfax, citing AFP. "We will show it to the world."
The Turkish leader claimed Syrian businessman George Haswani is among those potentially involved in the illicit dealings. British Foreign Secretary Philip Hammond has previously accused Haswani, whose gas company HESCO operates in Syria, of acting as "a middle man buying oil from Isil (ISIS) on behalf of the (Assad) regime".
Erdoğan said: "Who is buying oil [from ISIS]? Let me say it. George Haswani, holder of a Russian passport and a Syrian national, is one of the biggest merchants in this business."
Russia and Turkey's relationship has taken a steep turn for the worse after Turkey downed a Russian military aircraft near its border with Syria last month. Turkey claims the jet was the third Russian plane to invade Turkish airspace and ignored 10 warnings to leave. Russia denied the alleged transgression.
Putin instead said that Turkey downed the Russian plane to protect ISIS, claiming the country was buying oil from the militants. Taking the matter to heart, Erdoğan vowed to resign if Russia could prove its claims, only for the Russian Ministry of Defence to ramp up the accusations on Wednesday. It said Moscow has proof that Erdoğan and his family are personally involved in illicit dealings with ISIS.
The ministry then presented a series of aerial images purporting to show lorries in ISIS-held territory bound for Turkey.
Later on Wednesday Erdoğan, speaking at an event in Qatar, accused Russia of "slander" and invited Putin and other officials who have made such sweeping statements to "should resign from their own seats" if they cannot back them up, Turkish daily Hurriyet reports.