Russia Says It Can Prove Erdogan And Family Are Involved in ISIS Oil Trade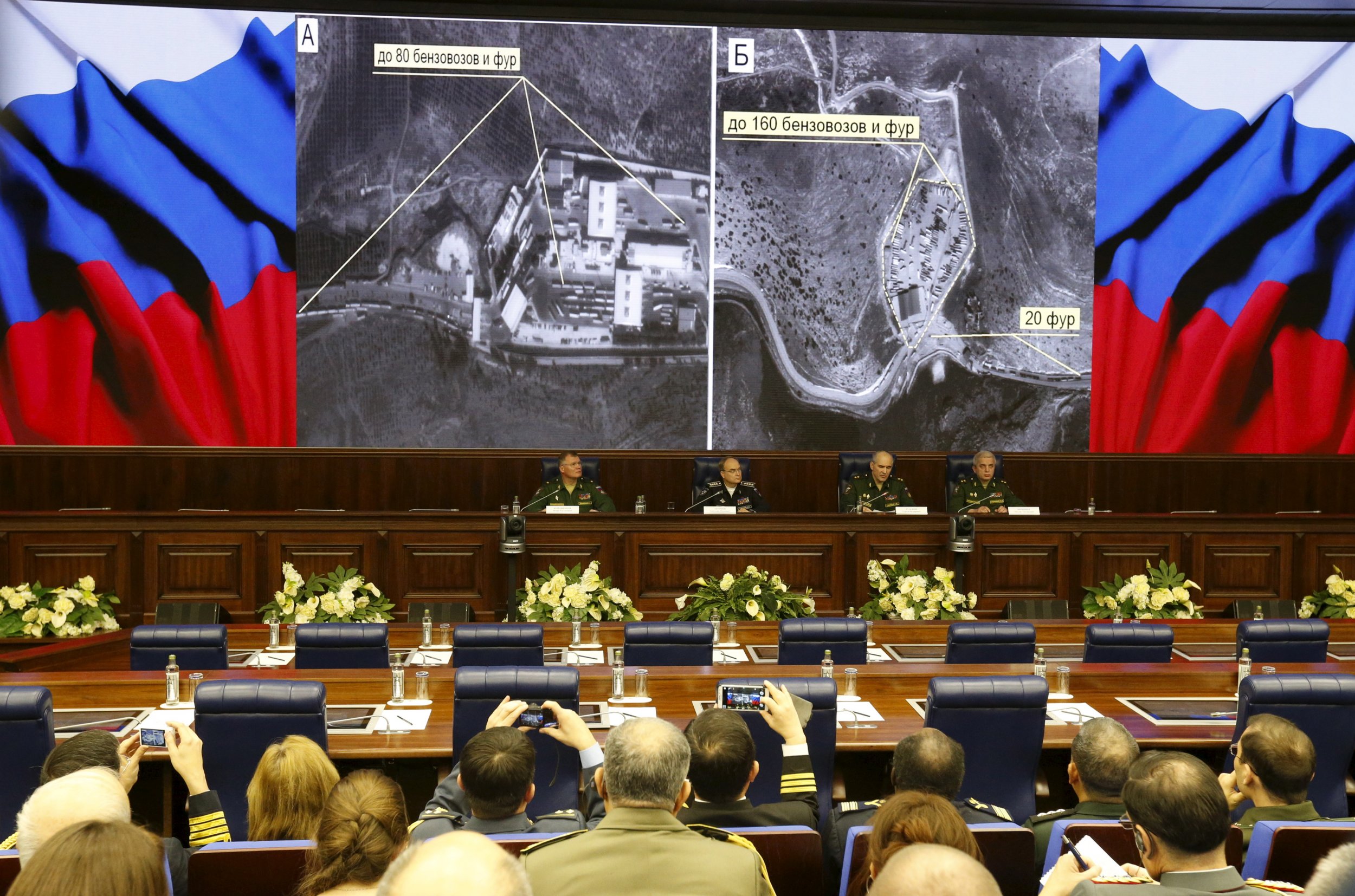 Russia's defense ministry on Wednesday accused Turkish President Tayyip Recep Erdogan and his family of being involved in the Islamic State militant group's (ISIS) illegal oil trade, as the war of words between Moscow and Ankara continues over Turkey's downing of a Russian warplane near the Syrian border in November.
"The main consumer of this oil stolen from its legitimate owners, Syria and Iraq, is Turkey," Deputy Defense Minister Anatoly Antonov told journalists in Moscow, AFP news agency reported. "According to available information, the highest level of the political leadership of the country, President Erdogan and his family, are involved in this criminal business."
Russian military officials have released satellite images that purport to show lines of tankers being loaded with oil at ISIS-controlled locations in Syria and Iraq, before crossing into Turkey.
"Today we are presenting only part of the facts in our possession," Antonov said on Wednesday, adding that "there is a unified team of bandits and the Turkish elite working in the region to steal oil from its neighbors.
"This oil enters the territory of Turkey in huge quantities, on an industrial scale, along a living pipeline of thousands of oil tankers," he continued.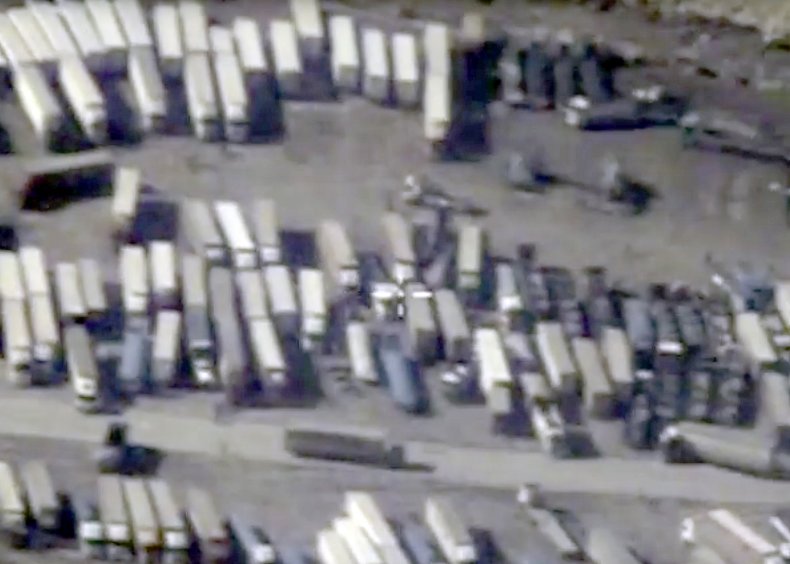 Russia's accusation of links between ISIS and the Turkish government at the highest level come after Turkish jets shot down a Russian warplane that Ankara says encroached its airspace on November 24. Turkey says it warned the plane to leave Turkish territory 10 times, but one of the downed pilots who survived said they received no such warning.
On Monday, Russian President Vladimir Putin said that the decision to shoot down the jet "was dictated specifically by a desire to defend supplies" and that Russia had evidence that suggested "Islamic State oil...enters the territory of Turkey." He also criticized the "deliberate...Islamization" of Turkey by the country's leadership.
In response, Erdogan said he will resign as the country's president if Putin provides evidence that implicates him in any oil trade with ISIS.
"I will say something very strong here," Erdoğan said in Paris on Tuesday on the sidelines of the COP21 climate change talks. "If such a thing is proven, the nobility of our nation would require that I would not stay in office."
Other areas of Russian-Turkish relations have been affected by the incident. The Kremlin has introduced a series of economic sanctions on Turkey, halting the import of a number of products and proposing a ban on charter flights between the two countries. Moscow also threatened to cancel joint projects with Ankara and urged tourists to refrain from visiting Turkey.