Fox News' Eric Shawn Pulls Apart Trump's Voter Fraud Claims for 2nd Time in Four Days
For the second time in a matter of days, Fox News' anchor Eric Shawn has debunked claims of election fraud made by President Donald Trump.
As some hosts at Fox News help the president amplify claims of election fraud, Shawn is among members of the network pushing against the unsubstantiated assertions.
On Sunday, Shawn responded to claims the election was rigged that Trump had made on the network only hours earlier during an interview with Maria Bartiromo. Shawn told viewers on America's News Headquarters that many GOP officials and other experts say that the president's claims of a rigged ballot were "false and unsubstantiated."
On Wednesday, Shawn returned to the theme during a segment captioned "Investigating Trump's Voter Fraud claims," on that day that Trump gave a 46-minute video address and repeated claims of corruption, machine tampering and mysterious votes appearing.
During an on-air factcheck and citing election officials, Shawn rejected the claims made by Trump and his allies of a "massive dump of votes" which boosted numbers for President-elect Joe Biden.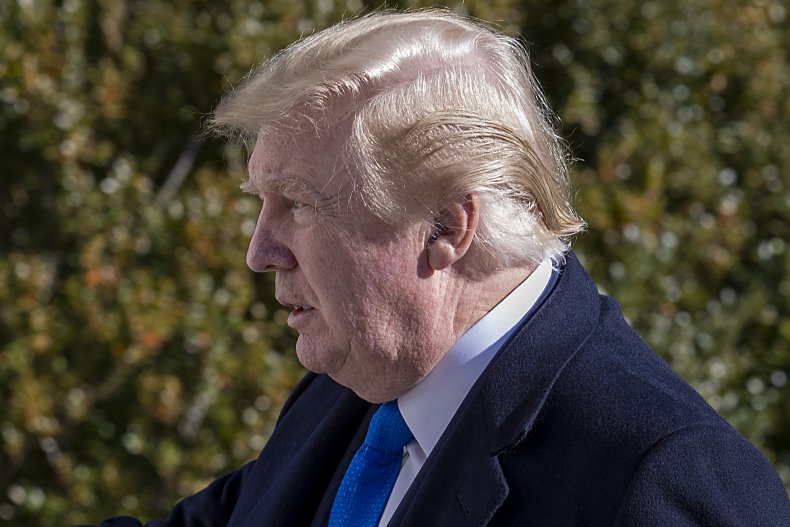 "Election officials say it is not what he implies," Shawn told host Martha MacCallum. "They say there's no nefarious big batch for Biden, just votes they insist are being counted properly as the law requires."
He said that spikes of votes did occur in the battleground state of Pennsylvania. This was raised during a makeshift hearing in Gettysburg on November 25 held by Trump lawyer Rudy Giuliani.
But Shawn said that election officials told him that the spikes were due to how big batches of votes were entered into the computers and that it was standard for large numbers of votes to be reported in a short timeframe.
"Describing it as evidence of fraudulent voting showed either a woeful ignorance of election administration basics or an intentionally false statement intended to mislead the public," Shawn said, citing the office of Pennsylvania secretary Kathy Boockvar.
He went on to say that none of the thousands of officials and election workers across the country "reported any massive fraud or anything with these spikes."
MacCallum also raised the claims made by truck driver Jesse Morgan on the Fox News' program Hannity who said he had driven hundreds of thousands of ballots from New York to Pennsylvania on October 21.
But citing election officials, Shawn said that claims completed ballots had been driven across state lines and had disappeared "just cannot happen."
"Every ballot, they say, is matched to a voter and they double check it and they confirm. They say you just can't simply get hundreds of thousands of fake ballots or sign ballots somehow into the system," he said. Newsweek has contacted the Trump campaign for comment.
This graphic provided by Statista shows the amount of money spent in the last six U.S. elections.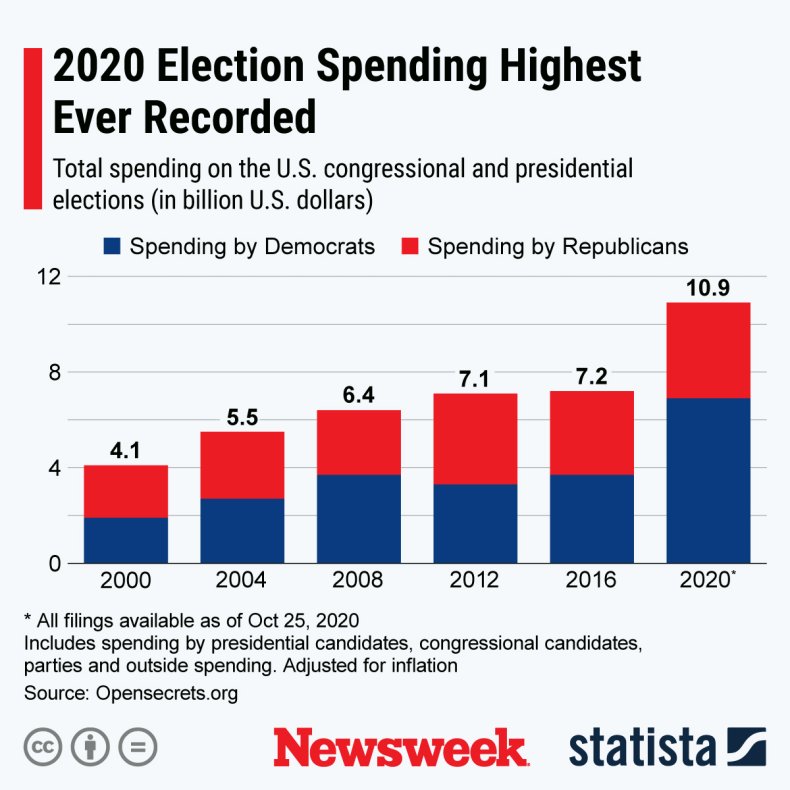 This story has been updated to correct the spelling of Martha MacCallum's surname in the 11th paragraph.