Eric Trump on Rob Porter Scandal: 'Lowest of the Low' Abuse Women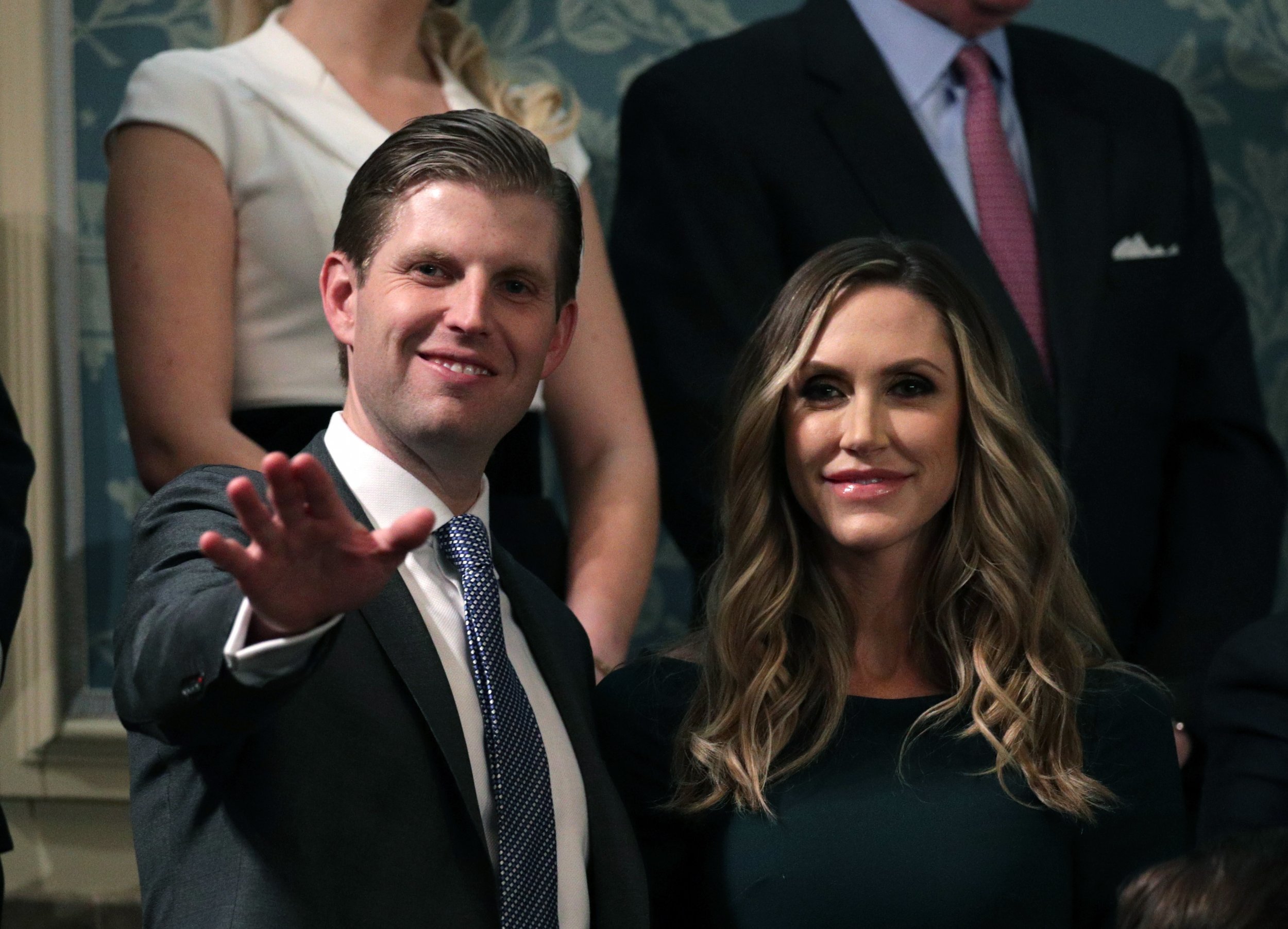 President Donald Trump's son Eric Trump has weighed in on the furor surrounding accusations of domestic violence against former White House aide Rob Porter, saying that anyone who abuses women is the "lowest of the low."
Trump's son made the remarks during an interview with New York's WABC Radio, defending his father's administration as it deflects ongoing criticism following Porter's departure.
Related: Trump campaign adviser's spokesman among four Americans killed in Kabul hotel attack
The White House Staff secretary resigned one week ago after his ex-wives accused him of domestic abuse. Porter has denied the accusations.
The president has come in for criticism in the wake of Porter's resignation when, prior to the publishing of photos that showed one of the women with a black eye, Donald Trump defended the embattled aide.
Eric Trump stood behind the president, saying he took the allegations of domestic abuse "very seriously."
"There is nothing worse in the world than domestic abuse," Eric Trump told radio host Rita Cosby on Tuesday. "I mean, it's truly the lowest of the low, and you have to take it very seriously, and he does take it very seriously," he added referring to his father.
Eric Trump also spoke more broadly about the #MeToo movement. "A lot of this came out of the woodwork in the entertainment industry and so many industries. And I think it's good that, for the first time, so much of this has become public," he said.
Trump, a New York businessman, also rebuffed accusations in the interview that his father was sexist. "My father has empowered more women in his career than anyone...whoever will deliver is the right person for the job," he said.
Controversy over the White House staffer's departure deepened Tuesday when FBI Director Christopher Wray testified to lawmakers on Capitol Hill that the FBI had warned the Trump administration about Porter.
According to CNN, Wray said White House chief of staff John Kelly had been made aware of the allegations against Porter before they were made public.
Yesterday's White House press briefing was dominated by the ongoing scandal, CBS reported. White House press secretary Sarah Huckabee Sanders was forced onto the back foot as she attempted to explain differences between Wray's testimony and earlier statements from the White House.
She said the FBI had sent information concerning Porter but it had remained in the White House Personnel Security Office until February without being passed on. "They had not made a final recommendation for adjudication to the White House because the process was still ongoing when Rob Porter resigned," Sanders said.