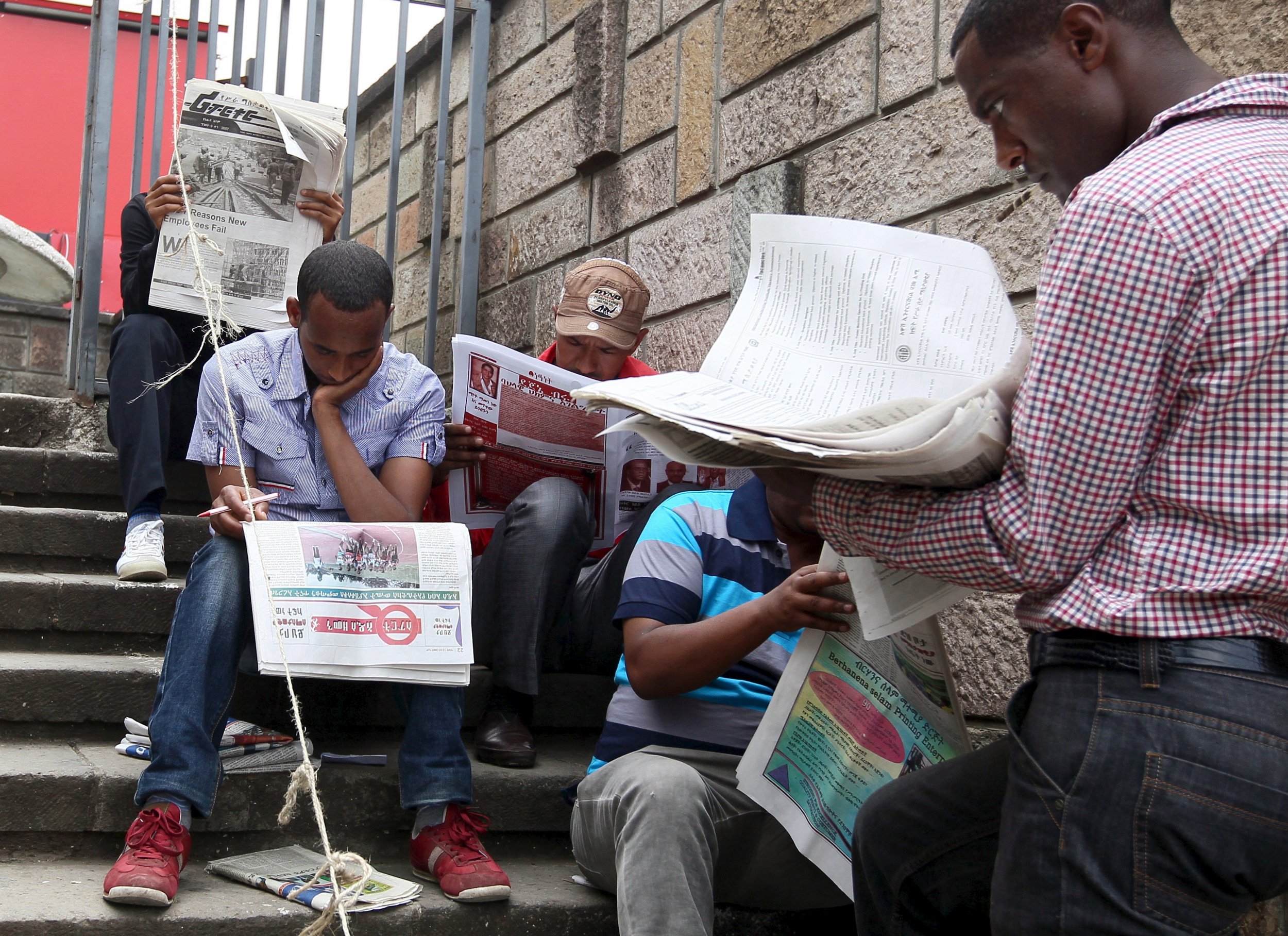 One of Ethiopia's few independent magazines has suspended its print edition after the government imposed a restrictive state of emergency in the country.
The editor-in-chief of the Addis Standard, Tsedale Lemma, told AFP that printers and vendors were afraid to be involved in producing the monthly publication in case the government interpreted it as dissent. "We have tried to convince them that the state of emergency only targets 'inciteful material' but they fear this can be interpreted and abused," said Lemma.
Around half of the Standard's 23 full-time staff are expected to lose their jobs. While the print edition is suspended indefinitely, Lemma said that the digital edition would continue and that new podcasts were in the pipeline. The English-language magazine had been in print continuously since February 2011.
Ethiopia's press is largely controlled by the government. The country is ranked 142 out of 180 nations in the 2016 World Press Freedom Index, compiled by international NGO Reporters Without Borders. Ethiopia arrested ten journalists in 2015, according to the Committee to Protect Journalists.
Ethiopian Prime Minister Hailemariam Desalegn brought in the six-month state of emergency on October 9 following months of deadly clashes between security forces and anti-government protesters.
The clashes had intensified after at least 50 people died in a stampede during the Irreecha festival, an annual religious gathering held by members of the Oromo ethnic group. Protesters said that security forces provoked the stampede by firing tear gas and rubber bullets at the crowd.
Under the state of emergency, Ethiopians are barred from using social media to contact so-called "outside forces" and are not allowed to watch certain television channels that are based outside the country. The government is also cracking down on gestures of dissent, including crossed arms above the head, which has become associated with the Oromo protests and was demonstrated at the Rio 2016 Olympics by Ethiopian marathon runner Feyisa Lilesa.
Protests begun among the Oromo, Ethiopia's largest ethnic group, in November 2015 against government plans to expand the capital Addis Ababa. The government abandoned the plans in January, but demonstrations have continued and spread to the Amhara, the country's second-largest ethnicity.
Human Rights Watch said in June that 400 people had been killed in the course of the demonstrations, and there have been several incidents since—including the Irreecha stampede and clashes in the Amhara region in August, in which almost 100 people reportedly died. The Ethiopian government has denied that the death toll is as high as rights groups say.