EU Responds to Calls for Biafran Independence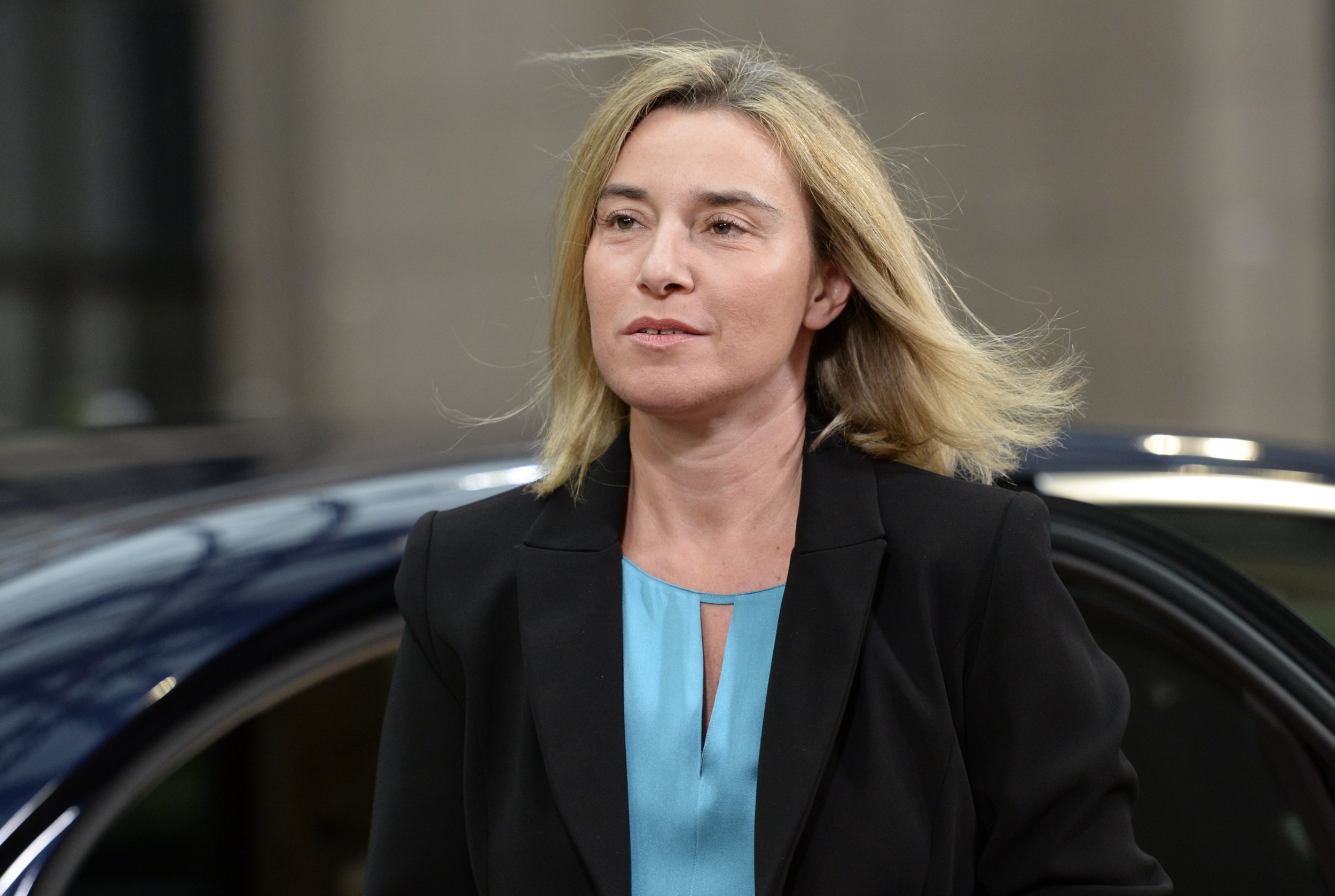 European Union foreign affairs chief Federica Mogherini has told pro-Biafrans calling for independence that any form of self-determination must be achieved "in accordance with established international law," Nigerian news site Naij reported on Tuesday.
Thousands of Nigerians across the country's southeast have taken part in demonstrations in recent months, demanding an independence referendum for the historical region of Biafra. Protesters also want the release of pro-Biafran activist Nnamdi Kanu, who has been detained by Nigerian authorities since October 19, 2015. President Muhammadu Buhari has rejected calls for Kanu's release, saying authorities are worried that the U.K.-based activist would jump bail.
Mogherini addressed the issue in a written response to a letter from Jonathan Levy, the chief administrative officer of the Organization of Emerging African States (OEAS), a U.S.-based body campaigning for an independence referendum on Biafra. In the letter, which was sent to Levy and seen by Naij, the EU High Representative for Foreign Affairs and Security said that the EU has a "longstanding multifaceted relationship with Nigeria" and follows political developments in the West African nation closely.
She added that "protection of human rights and fundamental freedoms remains a priority for the EU." Pro-Biafran protesters have complained of abuses during their marches and three people were reportedly killed by security forces on Monday during a demonstration in Aba, Abia state in southeast Nigeria. Abia State Police said they were not aware of any deaths at the demonstration. A group of lawyers is also reportedly preparing to file a complaint with the International Criminal Court against Buhari's government for human rights violations against supporters of the secessionist movement, IBTimes UK reported.
The republic of Biafra was established in 1967 by Nigerian military officer Chukwuemeka Odumegwu Ojukwu, sparking a three-year civil war with the military in which more than one million people died, many due to hunger.
The issue remains a live one in Nigeria. Former Nigerian president Olusegun Obasanjo recently described calls for Biafran independence as a "cry for attention" motivated by a lack of socio-economic opportunities in southeast Nigeria.