The European Union's executive arm is reportedly considering using frozen Russian assets, including from Russian oligarchs, to help rebuild Ukraine.
Speaking at a press conference in Strasbourg, France, on Wednesday, European Commission President Ursula von der Leyen said that they were working on a "legal framework" that would allow them to use assets from Russia and oligarchs for Ukraine's restoration, according to UkrInform.
"I think it is a matter of justice to consider this issue," she said.
Though Ukraine has continued a passionate fight against Russia since President Vladimir Putin launched an invasion in late February, the war-torn country has seen significant damage.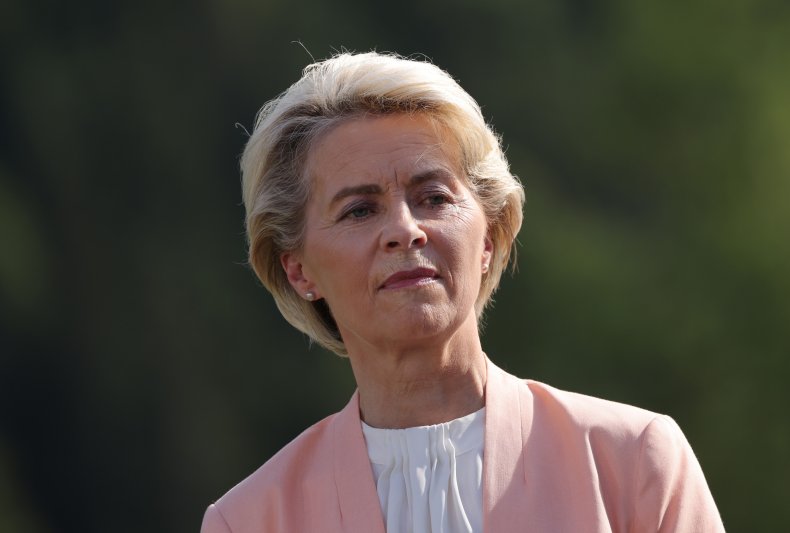 The City Council in Mariupol, which saw heavy fighting before Russia announced that it had been fully occupied, said preliminary estimates indicate reconstruction efforts could cost $10 billion for that city alone.
Now, the European Commission is looking at Russian assets that were frozen after Putin's forces invaded in order to foot the bill for a future rebuild, even as it remains unclear which side will ultimately prevail.
Von der Leyen mentioned the recent Ukraine Recovery Conference in Lugano, Switzerland, which saw more than 40 nations sign on to help support Ukraine's recuperation.
"It will be followed by a major conference under the auspices of the German G7 Presidency and the European Commission, which aims to bring together all the leading global recovery experts," she said, according to UkrInform.
"We've never had a recovery like this before, so we need the brightest and the best in the industry. Of course, a management system must be introduced that will be competent, accountable, and convincing for all initiatives that will receive funding and combine investments with reforms for the recovery of Ukraine."
Von der Leyen said in a Twitter thread Wednesday that the future "high-level conference" will be convened after the summer.
The European Union has announced a handful of sanctions packages against Russia since the start of the war, one of which included a ban on 90 percent of Russian crude oil imports.
Last week, the European Commission proposed sending an installment of 1 billion euros to Ukraine as part of a larger macro-financial assistance package of up to 9 billion euros.
"The EU continues standing by Ukraine and its brave people," von der Leyen said in a statement. "This first part of the assistance announced in May will allow us to give an immediate answer to the urgent needs of Ukraine. The EU will keep on providing relief to Ukraine and in the longer-term support its reconstruction as a democratic and prosperous country."
Newsweek reached out to the European Commission and the foreign ministries of Russian and Ukraine for comment.