European Bar Lifts 4-Year Boycott of U.S. Products After Trump's Exit
A Belgian cafe that boycotted U.S.-made products in response to the election of Donald Trump has announced it will lift the ban following the inauguration of Joe Biden.
The owner of Antwerp's Cafe Zeezicht said in 2017 he had decided not to sell American products "given the current American politics of Trump."
With Biden now occupying the White House, the cafe will begin stocking well-known brands such as Coca-Cola and Heinz, as well as American whiskeys.
"Now that Joe Biden is president, we are going to sell Coca-Cola and American cigarettes and whiskey again," David Joris, manager of the Zeezicht café, told VRT News. "We had promised that and we are now going to reintroduce American products into our range.
"We are going to sell American cigarettes again. It turned out to be not easy to find an alternative to Tabasco and real Coca-Cola was irreplaceable.
"In recent years we had a nice collaboration with a Belgian brewer who offered a decent cola. But we made a promise, so the original will come back."
When the ban was first announced, Joris told the Washington Post: "The language Mr. Trump speaks is the language of economics, so in that language we want to reply.
"That's why we are not selling American products at the moment.
"We don't have anything against Americans, or America or American products.
"On the contrary. I like to drink Coca-Cola in the summers. I like Bob Dylan. I like working on Apple computers. It's just our statement. It's our way of reacting.
He added: "One day you get up and say it has to stop. It's unbelievable what's going on now. The fear they're putting in the minds of people, fear of other people, fear of Muslims, fear of Mexicans, it all has to do with fear."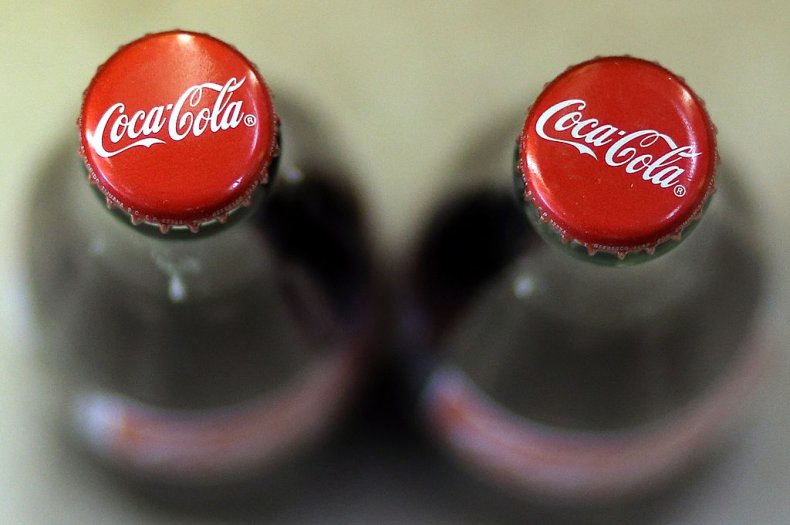 The owners of Cafe Zeezicht were not the only people to implement an unofficial boycott of U.S. goods.
NPR reported Canadians were choosing to avoid American-branded products in a quiet protest against the Trump administration, driven in part by U.S.-imposed tariffs of 25 percent on Canadian steel and 10 percent on aluminum.
Hashtags including #BuyCanadian, #BoycottUSA and #TrumpFree were being used to encourage shoppers to choose locally sourced items.
A survey conducted by research firm Nanos in conjunction with the Globe and Mail and CTV News, 72 percent of respondents said they would stop buying U.S.-made goods in the event of a trade war, and 73 percent said they would stop visiting the United States.
Nanos conducted a telephone and online random survey of 1,000 Canadians, 18 years of age or older, between June 26 and 28, 2018.