European Rips Apart American Job Offer: 'Terms You Offer Are Insulting'
A user went viral after sharing an email they sent to a hiring manager after finding a job posting on Facebook.
A screenshot of the email was posted to Reddit's popular "WorkReform" thread where it received nearly 27,000 upvotes and 1,300 comments.
The U.S. Department of Labor reported nearly 4.5 million Americans quit their jobs in November 2021, what is being referred to as the Great Resignation or "The Big Quit."
Recent research found that 66 percent of employees looking for new jobs said it was because they were in search of better opportunities and 43 percent said they felt burnt out.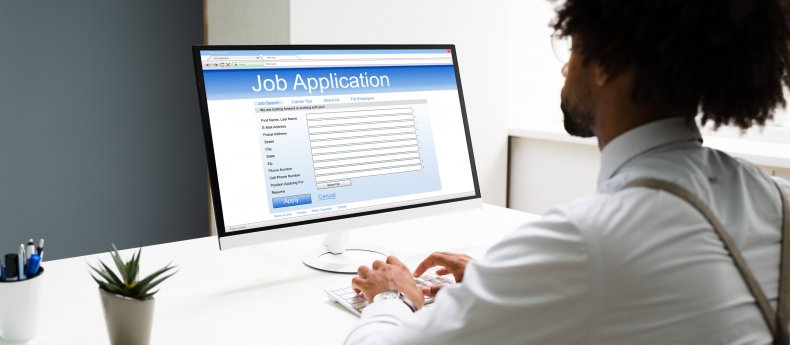 Another 74 percent said they believe there are better opportunities elsewhere, including a better work-life balance.
To combat the labor shortage, some companies raised their minimum wage up to $24 an hour and implemented sign-on bonuses and better benefits.
"Came across an ad for 'managers' on fb, obviously from US, I replied from Europe for a laugh," the user wrote in the post.
In the email with the subject "Your job offer," the user said they came across the ad for restaurant "managers" in the United States on Facebook.
The user said in the comments that the job was for 45-50 hours a week for $20 an hour. They added that the job offered a one-week vacation and did not specify health insurance benefits. They added that the job posting used "no one wants to work" rhetoric.
"I live in Europe. Let me tell you what I get as a restaurant manager here," the email read. "Nearly twice the pay. A 38 hour work week. SIX. WEEKS. PAID. VACATION PER YEAR. and also free healthcare."
The popular employment website Indeed reported that the average yearly salary for a restaurant manager in the United States is roughly $54,000. Common benefits also include a 401(k) package and sometimes offer health insurance packages.
"Have fun in your apocalyptic dystopia, the terms you offer are disgustingly insulting," the email read. "Sincerely, a European citizen enjoying freedom you can't even imagine."
More than 1,300 users commented on the post, with many users discussing and comparing their wages and benefits.
"In Germany we have at least 4 weeks of vacation per year and 'unlimited' sick days. And sick days are being paid like normal work days (until a certain amount of weeks)," one user commented.
"I would shovel s**t in hell for six weeks of paid vacation alone," another user commented.
"You guys have been gaslit about what workers deserve for so long," one user replied. "I was given 10 weeks PTO while earning the UK median salary."
Newsweek reached out to u/liminus81 for comment.
In another viral Reddit post, a person who moved from the U.S. to Denmark described the stark differences in wages and benefits.
The user said that in exchange for 40 percent of their income going toward federal taxes, their entire family receives free health care, children get paid to receive higher education, 32 weeks of paid parental leave, and five weeks of paid vacation per year.