Evangelical Christian Group Suspends Olivet as Newsweek Lawsuits Pile Up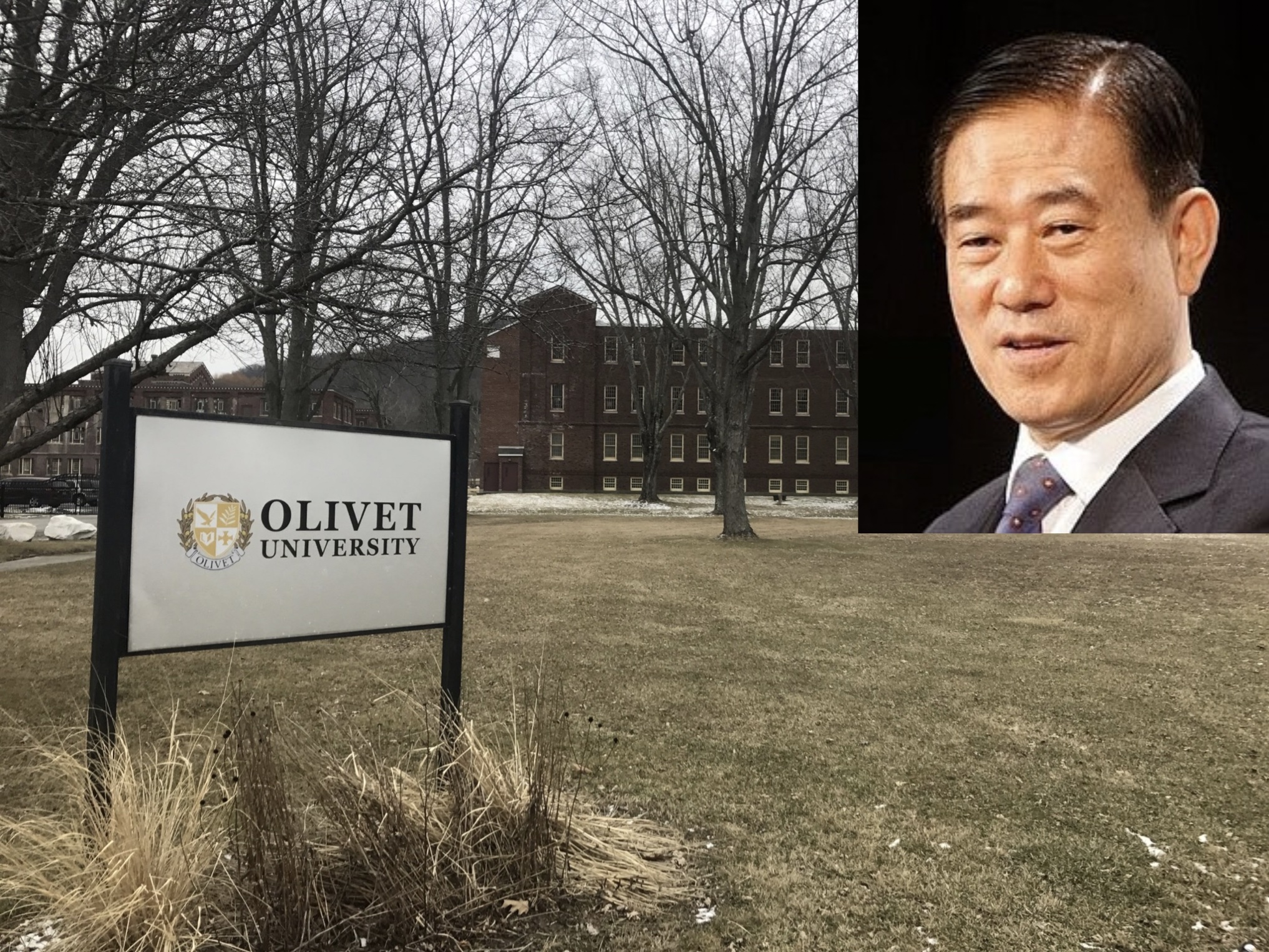 The National Association of Evangelicals (NAE), a group representing more than 45,000 churches, has suspended Olivet University, a Bible college that has become the center of a federal criminal investigation and an escalating legal dispute between Newsweek's shareholders.
The suspension dealt a fresh blow to Olivet, which pleaded guilty in a 2020 fraud probe, was raided by federal agents last year and in June was ordered to shut down its New York state operations.
"In light of New York's closure of the Olivet campus and other related investigations, the NAE has put a hold on Olivet's NAE membership," Sarah Kropp Brown, vice president of communications & marketing, told Newsweek. She did not answer questions about how long the suspension would last or what further action would be taken.
Olivet University is accredited by the Association for Biblical Higher Education (ABHE), which says it has taken unspecified action against Olivet over the investigations and scandals and is waiting for the college to respond before announcing its decision.
Asked for comment on the NAE suspension, Olivet University sent a statement:
"Newsweek continues to draw Olivet University into its ownership dispute by harmful reporting.
"Our ultimate credibility is not dependent on recognition by any human organization, but on faith in Jesus Christ, as our Statement of Faith affirms. While we are disappointed with NAE's decision, in particular that they did not communicate with us before or after, we still hope for a clarifying conversation with them.
"We trust that ABHE's accreditation-related decisions are appropriately free of outside influence, fair and based on ABHE's own Standards and processes for evaluation."
The National Association of Evangelicals, founded 80 years ago, has been a force in American Christianity since the 1950s when President Dwight Eisenhower invited the group to the White House. President Ronald Reagan gave his famous "Evil Empire" speech about the Soviet Union to an NAE meeting in Orlando, Florida, in 1983.
NAE represents millions of American Christians and around 40 denominations. It offers membership to Christian schools including Olivet, a college founded by David Jang, a Korean-American cleric who leads a sect known as the World Olivet Assembly.
Jang's followers purchased Newsweek in 2013. A boardroom dispute broke into public in April this year when Dev Pragad, Newsweek's CEO and president, announced to staff that he had left Jang's sect and wanted to protect the company from "interference" by Olivet members. Pragad owns half of Newsweek's shares and Johnathan Davis, who remains a disciple of Jang, owns the rest. Davis is married to Tracy Davis, a former president of Olivet University. Lawsuits between the two owners have been piling up.
Johnathan Davis is CEO of IBT Media, a company that is suing Pragad, demanding he return his shares in the magazine's publisher. In one of the latest lawsuits, first reported by The Wall Street Journal, Davis accuses Pragad of helping himself to millions of dollars in salary and bonuses without board approval, saying those payments decreased "the company's cash flow, assets, and value." The lawsuit alleges Pragad tried to fabricate minutes of a board meeting that never took place.
In a suit filed by Newsweek, Pragad's team accuses Johnathan Davis and other Jang disciples of destroying millions of pages of documents that it said would help the magazine recover millions of dollars in debt owed by IBT Media and other Jang-related entities. Newsweek is suing Jang, several of his followers and the institutions they control.
Pragad did not respond to a request for comment. Johnathan Davis said the reporter was "willfully missing" the point of his suit. A Newsweek spokesperson sent a statement:
"Since Dev Pragad took over as CEO of Newsweek in 2016, the company has paid off over $20 million in debt incurred by the previous owner IBT, has turned profitable, has instituted corporate governance mechanisms, and is producing first-class news.
"Dev Pragad accepted substantially below-market pay for a CEO while he executed a very successful turnaround of Newsweek. His pay and bonus are now in-line with successful turnaround CEOs. Dev's focus remains on the continued commercial success and journalistic integrity of Newsweek.
"Davis' allegations are unfounded and will be addressed in court."
The details of the shareholder dispute have little to do with the legal trouble that has dogged Jang's followers for most of the past decade. In 2018, the Manhattan District Attorney indicted Olivet University, several of Jang's senior disciples and the companies they led in a fraud and money laundering probe. Olivet pleaded guilty along with several of the defendants to felonies.
In April 2021, agents of Homeland Security Investigations raided Olivet's campus in Anza, California as part of a separate money laundering, labor trafficking and visa fraud probe that began after a female Olivet student called 911 saying she was being held prisoner at the college.
Before the events in California became public this year, a New York judge allowed Olivet to plead guilty to a misdemeanor instead of a felony, saying it had met all terms of its plea deal with the Manhattan DA. However, the New York education department determined that Olivet had failed to clean up a "pattern of mismanagement" after the 2018 criminal case and ordered the closure of the University's campus in Dover, New York. Olivet has campuses in eight states.
Meanwhile, in a North Carolina counterfeit goods case, a court set a $1 million bond and ordered the arrest of a Chinese pastor who is a follower of Jang and a graduate of Olivet University.