Every Russian Oligarch Who Has Spoken Out Against Putin's War: Full List
As Russia's invasion of Ukraine surpasses its two-month mark, a growing number of Russian oligarchs are publicly demanding President Vladimir Putin stop his war.
Below is a full list of every Russian oligarch who has spoken out against the Russian leader's war, which began on February 24.
Oleg Tinkov
Billionaire Oleg Tinkov, perhaps the most outspoken critic of the Russia-Ukraine war, founded Russia's Tinkoff Bank in 2006. Born in Siberia's Leninsk-Kuznetsky, the 54-year-old is currently receiving treatment for cancer. He has denied having a close relationship with the Kremlin and Putin.
"I don't see ANY beneficiary of this crazy war! Innocent people and soldiers are dying," Tinkov, who has been targeted by western sanctions, wrote in a number of Instagram posts. "How will the army be good, if everything else in the country is shit and mired in [nepotism] and servility?"
He described Putin's invasion as "unthinkable and unacceptable," and called for money to be spent on cancer research "not on war...We are against this war!"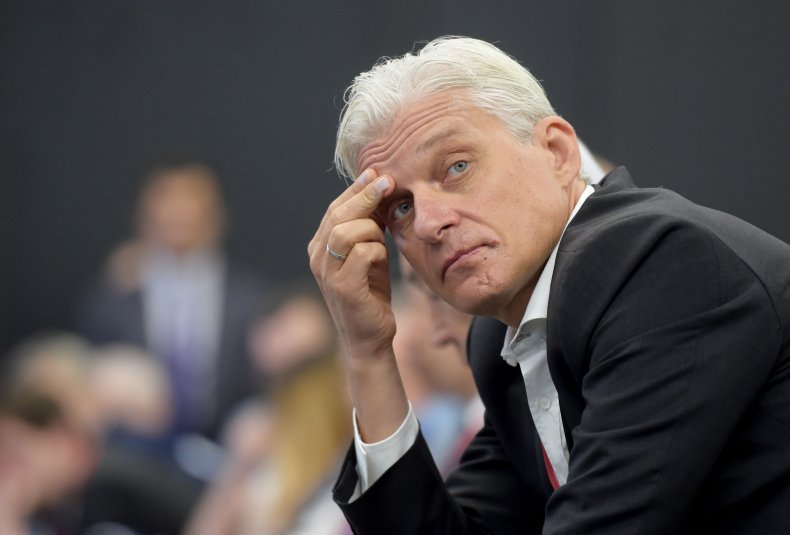 Tinkov said 90 percent of Russians were against the invasion and said in an Instagram post "morons in any country are 10%."
"I don't see a SINGLE beneficiary of this insane war! Innocent people and soldiers are dying," Tinkov wrote.
Tinkoff, the bank Tinkov founded but is no longer the majority stakeholder in, quickly distanced itself from him following his condemnation of the war, saying that it would not comment on his "private opinion" and that he no longer made decisions regarding operations across companies under the Tinkoff brand.
"He is not a Tinkoff employee," Tinkoff Bank said in a statement.
Roman Abramovich
As calls grew for Russian tycoon Roman Abramovich to be sanctioned over his links to Putin, the 55-year-old announced on March 3 the sale of Chelsea Football Club. He has denied having financial links to the Kremlin.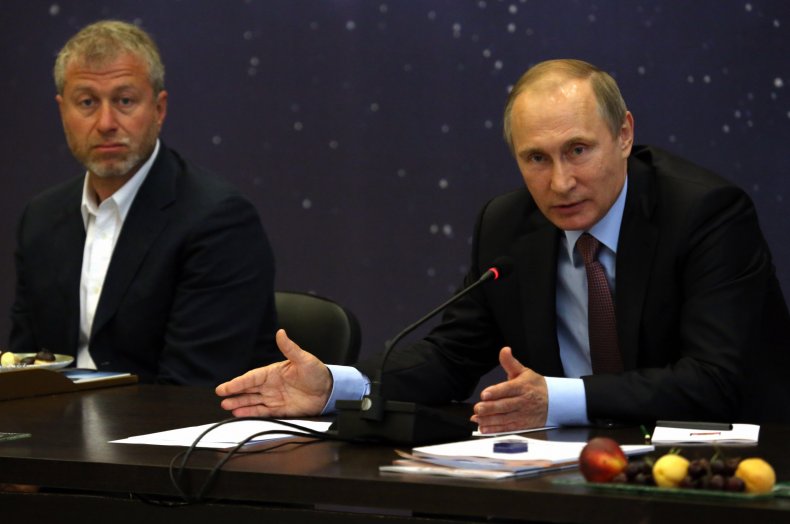 Abramovich has been seen taking part in peace negotiations between Ukraine and Russia. On March 23, the Wall Street Journal reported that Ukrainian President Volodymyr Zelensky asked U.S. President Joe Biden not to sanction Abramovich because he "might prove important as a go-between with Russia in helping to negotiate peace."
Oleg Deripaska
Putin ally and founder of the Rusal aluminum company, Oleg Deripaska, was hit by sanctions on March 10 by the UK government. The U.S. previously sanctioned him in 2018 over Russian interference in the 2016 election.
Deripaska wrote on the Telegram messaging app on February 27, days after Putin invaded neighboring Ukraine: "Peace is very important! Negotiations must begin as soon as possible!"
Mikhail Fridman
One of Russia's richest men, Mikhail Fridman is chairman of conglomerate Alfa Group—one of Russia's largest private lenders. The 58-year-old was recently slapped with sanctions from the European Union, which described him as a "top Russian financier and enabler of Putin's inner circle."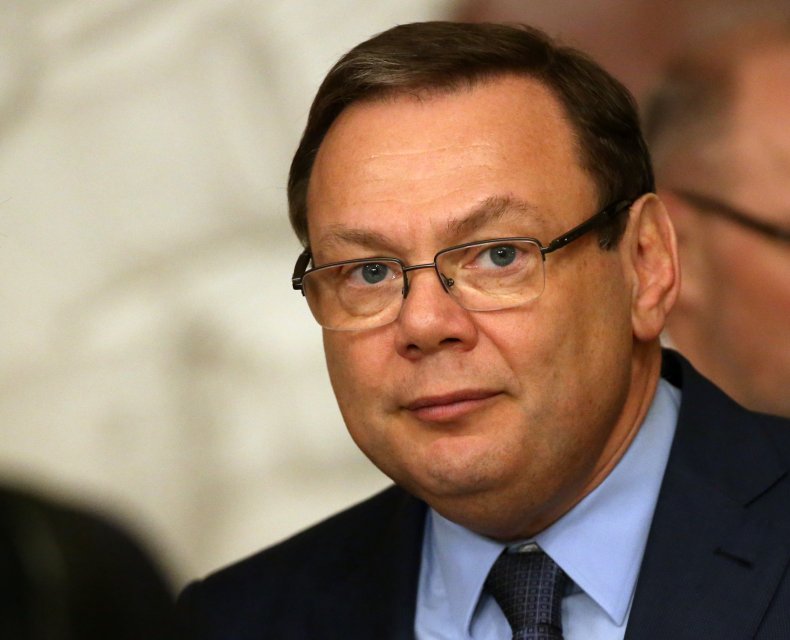 Fridman has called the invasion of Ukraine a "tragedy," that "should be stopped as soon as possible." In a letter to staff shortly after Putin's invasion began, he said that he wanted the "bloodshed to end."
"My parents are Ukrainian citizens and live in Lviv, my favorite city. But I have also spent much of my life as a citizen of Russia, building and growing businesses. I am deeply attached to Ukrainian and Russian peoples and see the current conflict as a tragedy for them both," wrote Fridman.
Vladimir Lisin
The Russian oligarch is the chairman and main shareholder of Novolipetsk Steel, one of Russia's largest steelmakers.
In a letter to staff, Lisin said the lost lives in Ukraine as a result of Putin's war were a tragedy that was hard to justify, and said that the company and its board of directors hoped the conflict would soon come to an end.
"I would like to begin by expressing my deepest compassion to all the victims of the armed conflict in Ukraine, the families and relatives of those who died," Lisin wrote.
"Lost lives are always a huge tragedy that is impossible to justify. I am convinced that peaceful diplomatic conflict resolution is always preferable to the use of force."
Alexei Mordashov
Steel magnate Alexei Mordashov is one of the richest men in Russia. The 54-year-old is the main shareholder and chairman of Severstal, a Russian conglomerate.
Days after the war began, he called on Putin to stop the "bloodshed" and described the conflict as a "tragedy of two fraternal peoples."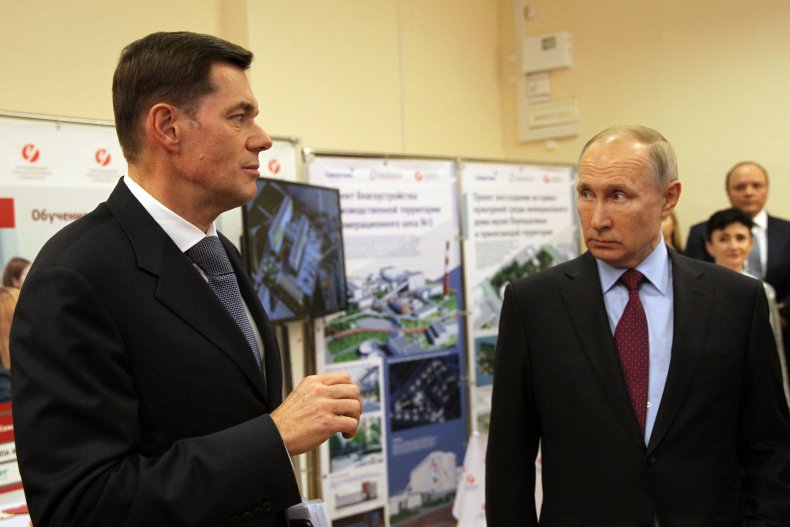 "It is terrible that Ukrainians and Russians are dying, people are suffering hardships and the economy is collapsing," he told the news outlet RBK. "We must do everything necessary so that a way out of this conflict is found in the very near future and the bloodshed stops."
"I have absolutely nothing to do with the emergence of the current geopolitical tension. I don't understand why sanctions have been imposed against us," he added.