Meghan Markle and Prince Harry's first year outside the royal family has seen them launch a new life as producers—but there have been milestones for baby Archie too.
The Duke and Duchess of Sussex have slipped a few updates about their son into video interviews they have done this year.
Among his big moments of 2021, the toddler has learned to walk, run and been a part of two court cases.
Here are some of his major milestones.
First Birthday
Meghan and Harry moved to Los Angeles in March and it was not long before Archie made his first video appearance from U.S. soil.
In May, the family celebrated his first birthday by releasing footage of Meghan reading him a favorite story, Duck! Rabbit! by Amy Krouse Rosenthal.
Meghan revealed his nickname, Arch, in the film while the birthday boy said "da" to Prince Harry, who was holding the camera.
The duchess introduced the video by saying: "For Save With Stories we're going to read Duck! Rabbit! Good job."
Paparazzi Pictures
While Archie may have been largely oblivious, he is officially a named claimant in a court case against paparazzi picture agency Splash News.
A privacy case filed at the High Court in London lists a claimant in the case as "Master Archie Harrison Mountbatten-Windsor."
The lawsuit revolves around long lens photographs taken on Vancouver Island in January of Meghan carrying Archie in a baby sling.
Meghan and Harry launched separate legal action against another paparazzi agency, X17, over drone images of baby Archie playing in the backyard of Tyler Perry's Los Angeles mansion, where they stayed on first moving to Los Angeles.
A July court filing read: "The couple recently learned that someone is shopping photographs of their 14-month-old son, Archie, falsely claiming to have taken them on a 'recent' public outing 'in Malibu.'
"But Archie has not been in public, let alone in Malibu, since the family arrived here. It is clear from a description of the photographs being shopped that they were taken of activities in the backyard of the residence, unbeknownst to the Plaintiffs."
The pictures were published in German magazine Bunte.
Learning to Walk
Baby Archie was "just about walking" by the summer, royal biographer Katie Nicholl claimed in an interview with Entertainment Tonight in July.
She added: "He's a very happy little boy, he's loving life in L.A."
And by the fall, the toddler had finished the job and even managed to run.
In conversation with Taliban school shooting victim Malala Yousafzai, Prince Harry said in October: "We were both there for [Archie's] first steps. His first run, his first fall, his first everything."
Meghan added: "In the absence of COVID, we would be traveling and working more."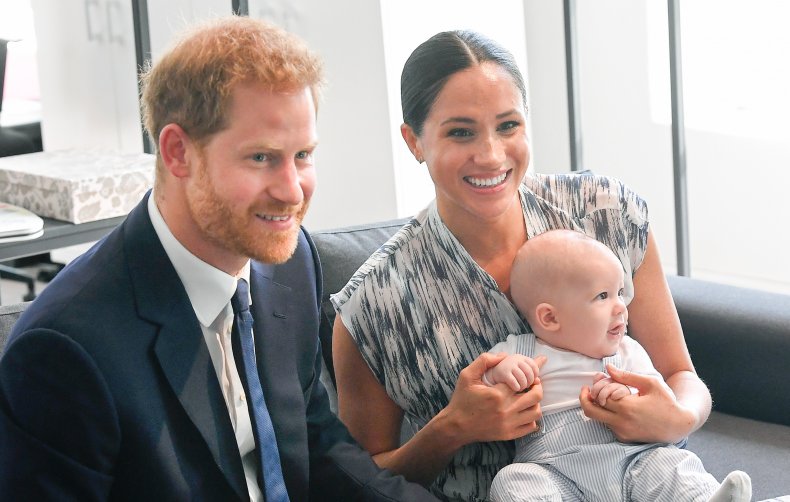 A Very British Pastime
While Archie is looking at an American upbringing in California, Harry revealed his desire to get him involved in one popular British sport during a video chat in August.
During a call for the Rugby Football League, he said: "What I need is a few mini rugby balls that I can then get Archie involved with the game because at the moment it's impossible to find any.
"I've got a little bit of space outside which we're fortunate enough to have. I need to get him playing some rugby league.
"But I am just unbelievably fortunate and grateful to have outdoor space and see my son be able to be outside because I know so many people just haven't had that opportunity in the last five months."
Rolling Around on the Floor in Hysterics
Prince Harry also shed light on the fun side of Archie's U.S. childhood during a virtual meeting in his capacity as patron of charity WellChild in April.
He said: ''There's a hell of a lot of positives that are happening at the same time and being able to have family time—so much family time—that you almost think, 'Do I feel guilty for having so much family time?'
''You've got to celebrate those moments where you are just on the floor rolling around in hysterics.
''Inevitably, half an hour later, maybe a day later, there's going to be something that you have to deal with and there's no way you can run away from it.''