Ex-Little Caesars Worker Shoots Manager After Not Getting Job Back: Police
Police in Cincinnati say that a woman who was fired from a Little Caesars Pizza restaurant shot and injured a manager on Tuesday after she wasn't rehired.
The shooting occurred after the woman, 27-year-old Angel Kidd, "returned to the business after being fired and requested her job back," police said in a sworn statement, local news station Fox 19 reported.
"After being told she would not be re-hired she began fighting the store manager in the parking lot. During the struggle (Kidd) pulled a gun and shot the store manager in the left leg. (She) fled the scene in a blue SUV," the police said, according to Fox 19.
The news station reported that the manager was taken to the University of Cincinnati Medical Center in critical condition and underwent surgery. Kidd was arrested for felonious assault, and was booked into a local jail on Thursday. She is scheduled to make a court appearance Friday.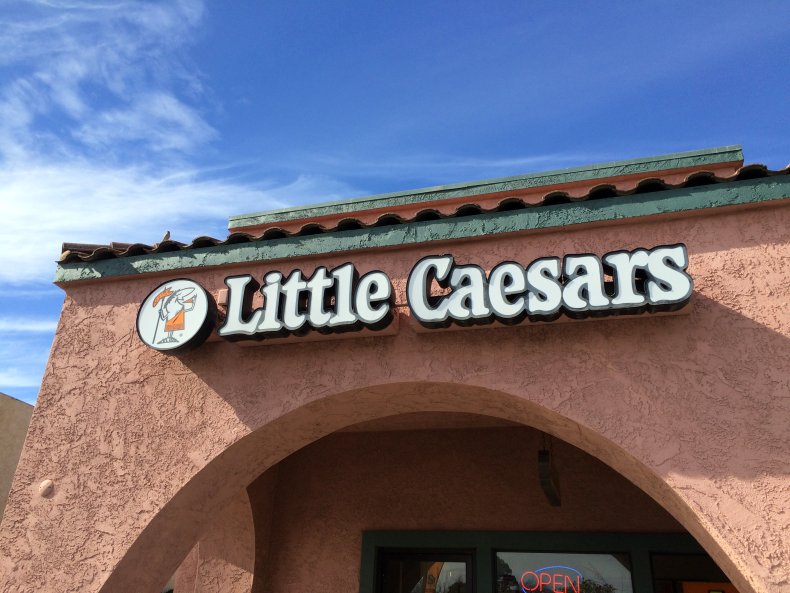 Newsweek contacted the Cincinnati Police Department for the arrest report.
In a separate incident last Friday, police in Georgia said a McDonald's employee is on the run after he allegedly shot his manager during an argument. Police arrived at the restaurant and found that the manager had been shot multiple times. She was taken to a local hospital in critical condition, according to local news outlets. Police said the suspected shooter, Christopher Jean-Pierre, argued with the manager and was asked to leave before returning later and shooting her outside the restaurant, according to The Charlotte Observer.
In another incident in April, the manager of a Papa John's in Columbus, Ohio, was shot after the suspect asked him for a job application.
Police said the suspect allegedly showed a handgun when he first entered, which led to an altercation with the manager behind the counter. The suspect fell to the floor and allegedly shot the manager twice in the shoulder. The manager was in stable condition, according to police.
In January, the manager of a Texas Cracker Barrel was shot and killed after someone tried to rob one of her employees. Harris County Sheriff Ed Gonzalez said the suspect was attempting to take an employee's purse when the manager opened the door to let the worker inside.
"The suspect then shot the manager," Gonzalez tweeted at the time, and added that "our condolences go out to her family. Sad to think these victims were simply starting their day, working."