Pizza Shop Manager Shot After Suspect Asked for Job Application: Police
The manager of a Columbus, Ohio- area Papa John's pizza store is in stable condition after being shot late Monday evening.
According to local news station WBNS, the incident happened around 10:15 p.m., when according to police, a suspect, described as being between 20 and 30 years of age and about 5-foot-5, reportedly walked into the pizza store and asked the manager on shift for a job application.
Police said the suspect allegedly showed a handgun when he first entered, leading to an altercation between the suspect and the manager behind the counter. According to police, the manager reportedly grabbed the suspect and a struggle ensued for the gun.
The suspect fell to the floor with the gun in hand, police said, and allegedly shot the manager twice in the shoulder. The suspect, who police said was wearing an all-black hoodie, mask, pants and shoes, got back to his feet and ran out of the building without any further incident.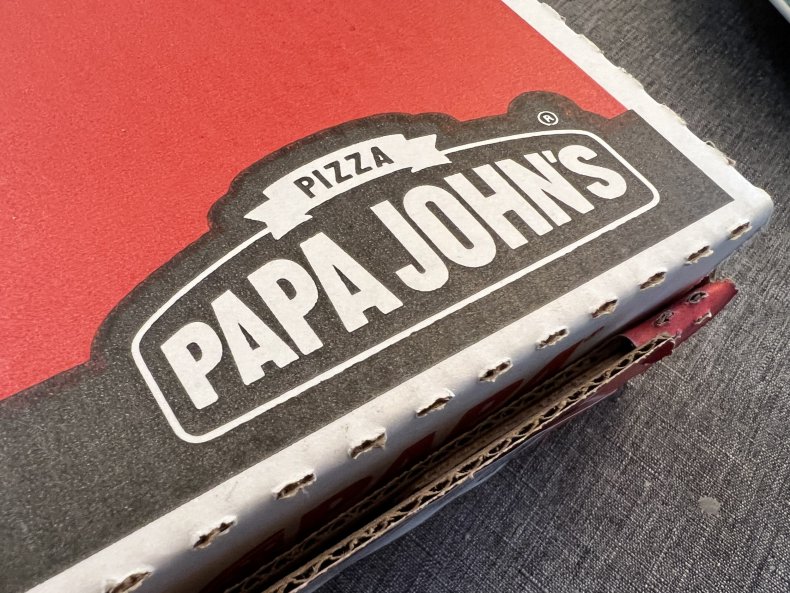 According to police, the victim was taken to an area hospital. Police said the exact details surrounding the shooting remain under investigation.
Charles Burris, vice president and operating partner for the Papa John's franchise where the shooting occurred, told Newsweek that the incident appears to be isolated.
"We appreciate your understanding as we focus on the safety of our team members and guests while allowing law enforcement to fully investigate the details of this occurrence," Burris said. "At this time, we request that our employees are given the privacy and respect that the situation deserves."
When asked if employees are trained to deal with such scenarios in their training, a Papa John's spokesperson told Newsweek that team member safety is highly stressed.
"As part of our overall team member orientation and training process, all team members go through mandatory online and in-person safety training procedures to ensure they are best prepared for any situation that arises," the spokesperson said.
Another violent incident occurred at an Ohio Papa John's location in June 2021, when two suspects reportedly ambushed store employees with crowbars and knives. One of the suspects was shot and killed by store employees while the other one was able to get away.
Just two weeks ago, a teenage Domino's delivery driver in Akron, Ohio was reportedly robbed at gunpoint, marking the second time in two weeks a pizza delivery driver was robbed in the city.
At the beginning of April, another veteran pizza delivery driver was assaulted while delivering $50 worth of food in the Columbus area, part of what was described as "a rash of crimes" against delivery drivers in the region. ABC 6/FOX 28 reported that online police reports showed five delivery drivers were allegedly victimized during the month of March, including two robberies and three stolen vehicles.
In April of last year, Ohio's "stand your ground" law went into effect, which allows residents to use force "if that person is in a place in which the person lawfully has a right to be." A total of 38 states have passed that law, which often places the burden of proof on the prosecutor rather than the shooter.
Anyone with information on Monday's shooting is asked to contact Columbus Police at (614) 645-4665 or Central Ohio Crime Stoppers at (614) 461-8477.
Newsweek reached out to local police for comment.
Update 4/19/22 3:31 p.m. ET: This story has been updated with comments from Papa John's.