Ex-Trump Official Mulvaney Believes Jan. 6 Testimony Will Only Get Worse
Mick Mulvaney, a former high-ranking official in the Trump administration, has made a bold prediction on how he sees things playing out as the House January 6 committee continues to delve into the attack on the United States Capitol.
Mulvaney, who served as acting chief of staff for former President Donald Trump, believes today's hearing on the riot did not go well for his former boss and does not see things getting any better for him in the future.
"Cheney's closing is stunning: they think they have evidence of witness tampering and obstruction of justice. There is an old maxim: it's never the crime, it's always the coverup. Things went very badly for the former President today. My guess is that it will get worse from here," he posted on Twitter.
After the committee was finished peppering former White House aide Cassidy Hutchinson with questions about Trump and the January 6 riot, Wyoming Republican Representative Liz Cheney made a stunning revelation in her closing statement on Tuesday, as Mulvaney pointed out.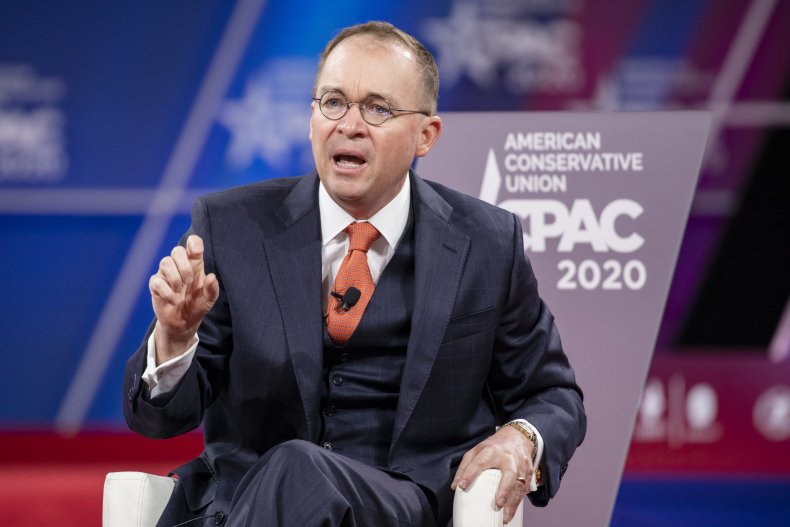 Cheney mentioned possible witness tampering, indicating that it may have happened to a couple of people who have spoken to the committee.
"We have received evidence of one particular practice that raises significant concern. Our committee commonly asks witnesses connected to Mr. Trump's administration or campaign whether they have been contacted by any of their former colleagues or anyone else who attempted to influence or impact their testimony," she said.
The committee then went on to display a message of a call made to a witness about their upcoming testimony. Additionally, the committee showed a graphic of another witness' answer stating that they did have someone reach out to them regarding their speaking to the committee.
Mulvaney, in a follow-up tweet, added that Cheney's revelation about possible witness tampering was the "real bomb that got dropped" Tuesday.
He went on to add that "if there is hard evidence, that is a serious problem for the former president."
Cheney did not reveal the names of the witnesses or the person who may have reached out to those individuals. But she did go on to speak about the seriousness of witness tampering.
"I think most Americans know that attempting to influence witnesses to testify untruthfully presents very serious concerns," she said.
On Tuesday, Hutchinson presented a number of stunning revelations, including detailing a physical confrontation between Trump and a member of his security detail and that he was aware his supporters were armed on the day of the riot and did not care.
Newsweek reached out to a Trump spokesperson for comment.