Exiled Russian Lawmaker's Task Is to 'Finish Off Putin'
Ilya Ponomarev, a former Russian lawmaker who was exiled over his anti-Kremlin positions, said his goal is to "finish off" President Vladimir Putin.
Ponomarev, who was exiled after being the sole member of the state Duma to vote against annexing Crimea in 2014, has become a leading Putin critic following the invasion of Ukraine on February 24 and has joined efforts to turn Russian public opinion against the war.
Putin has claimed the invasion was to "liberate" the separatist Donbas region and rid the Ukrainian government of Nazis, despite President Volodymyr Zelensky himself being Jewish—but world leaders dismissed these justifications and have largely supported Ukraine, offering humanitarian and military assistance that has bolstered its defense efforts.
Relations grew even more tense over the weekend when a car bombing killed Darya Dugina, the daughter of close Putin ally Alexander Dugin.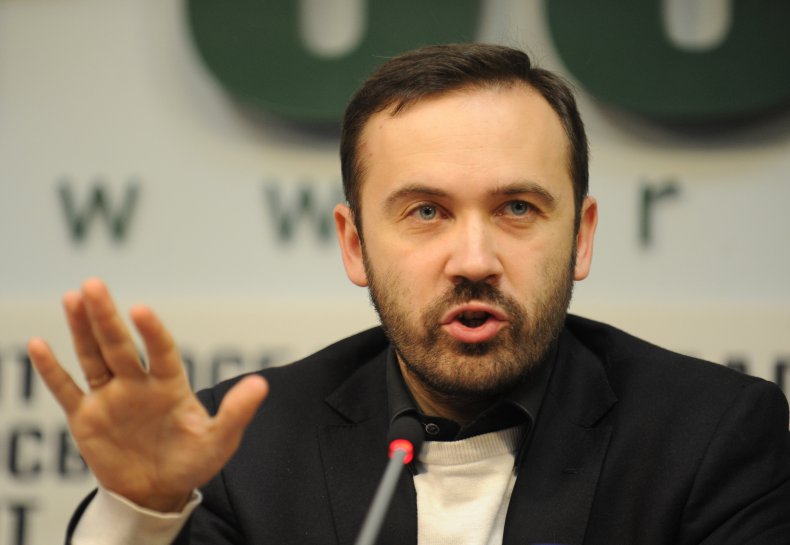 While Russia sought to blame Ukraine for the explosion—accusations that could potentially escalate the conflict even further—Ponomarev said on Sunday the explosion was caused by the National Republican Army. The NRA is a previously unknown group of anti-Putin Russian nationals who oppose the war in Ukraine.
His involvement with the group became a topic in an interview with independent Russian media outlet Meduza published Monday night. In the interview, he said his task is to someday "finish off" Putin when asked if he ever plans to return to Russia.
"I believe that I've been in Russia since February 24, because since then we don't have state borders, we have the front line. When I'll be in Moscow I don't know, but I think [I'll be there] before you. Because the first to arrive will be those who will hold weapons in their hands. And now our task is to finish off Putin," he said.
Though he didn't immediately clarify how, he said he believes the war will eventually end with Putin's death.
"I think it will end with our victory and the physical death of Vladimir Putin. I think it will end with the destruction of the Russian Federation and the creation of a new republic," he said.
He also defended the attack that killed Dugina, saying that she and her father were "legitimate targets" due to their support for the Ukraine war—but he doesn't necessarily believe the attack was "a very effective action."
"As a person who was in the government, I know Dugin well. I've spoken with him a lot and I know the attitude towards him within Russian agencies perfectly well—he's a nobody and his name is nothing," he said.
While Ponomarev has claimed the NRA is responsible for the explosion, there has been some dispute. The Kremlin has blamed Ukraine—though Ukraine has denied any involvement. Meanwhile, some experts and historians have suggested Putin may be behind the attack.
Newsweek reached out to the Russian foreign affairs ministry for comment.