A Website Co-founded by Facebook News Boss Campbell Brown Is Attacking Elizabeth Warren
A news organization co-founded by the boss of Facebook News has criticized Democratic presidential hopeful Elizabeth Warren, a new report revealed.
Campbell Brown, a former correspondent at NBC News, joined Facebook in 2017, and was instrumental in developing The 74 in 2015, serving as editor-in-chief until recently. As Popular Information reports, the outlet has published numerous pieces attacking Warren in 2019. One opinion piece called her "the second coming of Karl Marx."
In a statement, a spokesperson for Facebook said: "The 74 is not part of Facebook News. Campbell's work with The 74 is well-known and she's been transparent about her role with the nonprofit for many years."
Brown also responded to the report by Popular Information by publishing a Twitter thread saying she had "nothing to hide," and that she was "proud of the work I did with the 74."

Facebook and Warren have clashed repeatedly in the last several months after the senator from Massachusetts said she would break up "Big Tech" firms—companies with over $25 billion in revenue, by her definition—and Facebook CEO Mark Zuckerberg has not minced his words in responding.
In audio from a Facebook meeting that was leaked last month, Zuckerberg said he would sue an Elizabeth Warren administration if she succeeded in reaching the White House, adding that if his company were threatened, "you go to the mat and you fight."
In 2019, the Chan Zuckerberg Initiative donated $600,000 to The 74.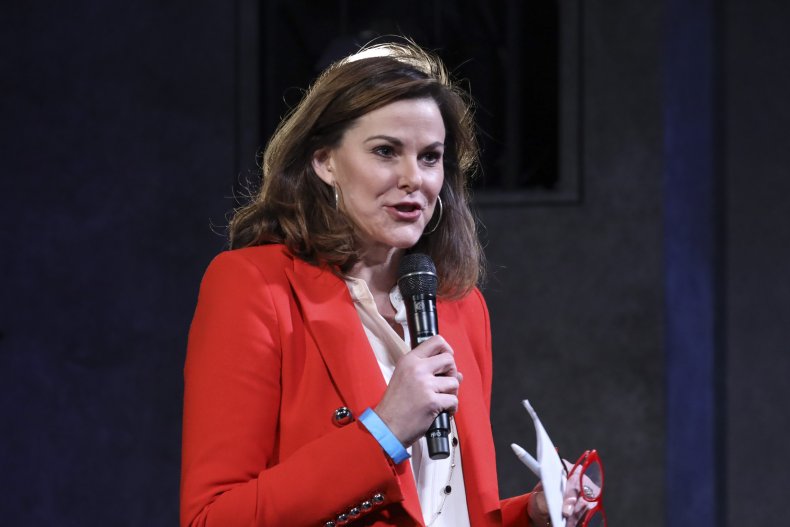 Facebook has faced criticism after it was revealed that Zuckerberg met with conservative leaders in 2016, and the decision to include the controversial publications Breitbart and The Daily Caller in the list of trusted Facebook News sources also provoked criticism.
In the new report, The 74's links to Republican Education Secretary Betsy DeVos were also disclosed.
Brown served on the board of The American Federation for Children (AFC), a non-profit that DeVos founded and chaired, and later, DeVos—whom Brown calls a "friend"—provided a two-year grant through her family foundation to help launch The 74.
Newsweek has contacted Sen. Warren for comment.
Correction 11/11: This story has been edited to reflect that Campbell Brown has long acknowledged her relationship with The 74.
Correction 11/12: An earlier version of this story said Zuckerberg donated $600,000 to The 74. The piece has been amended to say the money was donated by the Chan Zuckerberg Initiative.