Fact Check: Could Pregnant 10-Year-Old Girl Get an Abortion in Ohio?
The shocking news that a 10-year-old girl had to cross state lines from Ohio to Indiana to get an abortion immediately caught the nation's attention, leading to comments from President Joe Biden and other prominent politicians.
Less than a month after Roe v. Wade was overturned, the story was shared as a warning of how a future with restrictive and punitive abortion laws across the U.S. might manifest.
Initially, many conservative leaders and pundits showed skepticism to reports; Republican Ohio Attorney General, Dave Yost, appeared on Fox News to further this notion claiming he "hadn't heard a whisper" about any reports or arrests.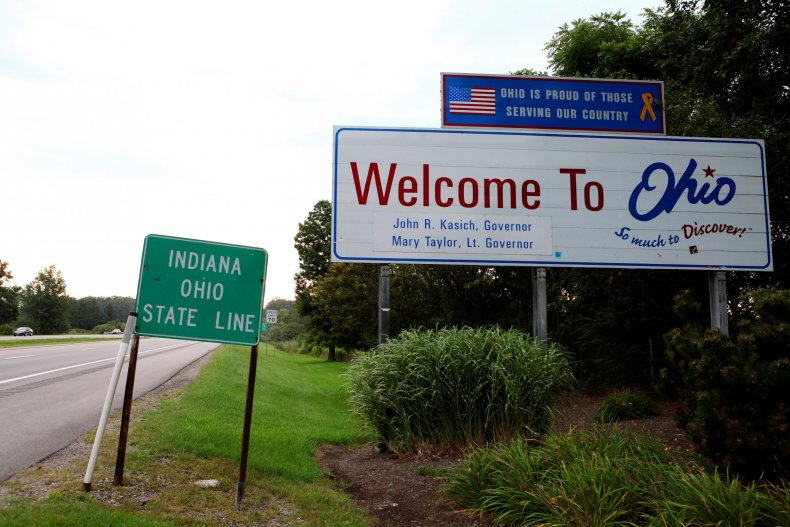 Some of these commentators have had to backtrack on their comments, when it was later revealed 27-year-old Gerson Fuentes had been arrested and charged with rape in connection with the incident.
Before Fuentes' arrest was announced, Mr Yost suggested the situation for the young girl needn't have required a trip to a neighboring state.
The Claim
In an interview on Fox News, on Monday, 11 July, 2022, Ohio Attorney General Dave Yost, claimed that an unnamed 10-year-old who crossed into Indiana for an abortion, "did not have to leave Ohio to find treatment."
The clip can be viewed here, starting at around the 16-minute mark.
The Facts
Before diving into the substance of Dave Yost's comments, it's worth mentioning some of his background.
Yost, who is endorsed by the Ohio Right to Life PAC, has been a vocal in his views on abortion. In 2021 he was among 23 other attorney generals who urged the Supreme Court to overturn Roe v. Wade in the case of Dobbs v. Jackson Women's Health Organization.
According to Cleveland.com, Yost said in a statement: "The jurisprudence of abortion has become like the 1960s fights over pornography—no one can say exactly what's allowed and what's not."
"It's like Justice Potter's definition of pornography: 'I know it when I see it.'
"It's time to end this failed experiment in judicial law-making and return the matter to the States."
In 2020 he faced criticism over a move to bar clinics across Ohio from providing abortion care, as part of an effort to suspend "non-essential" health services during the COVID pandemic.
Several clinics were said to have received a letter ordering them to "immediately stop performing non-essential and elective surgical abortions."
The Columbus Dispatch also reported how, only hours after Roe v. Wade was overturned, Yost went to federal court to lift a stay on Ohio law banning abortions once fetal cardiac activity can be detected (around six weeks into pregnancy).
Crucially, the 10-year-old was, according to Indiana state officials, six weeks pregnant at the time the procedure was carried out, so would have been at the upper end of Ohio's legal limit.
The law provides no exceptions for rape or incest. The only exceptions beyond this point are for medical emergencies "to prevent the patient's death or 'a serious risk of the substantial and irreversible impairment of a major bodily function.'
It's worth noting that, Yost didn't specify what kind of "treatment" would have been available in Ohio. Among other things, the term could include services associated with discouraging abortion, such as crisis pregnancy centers. Newsweek has contacted Yost's office for clarification.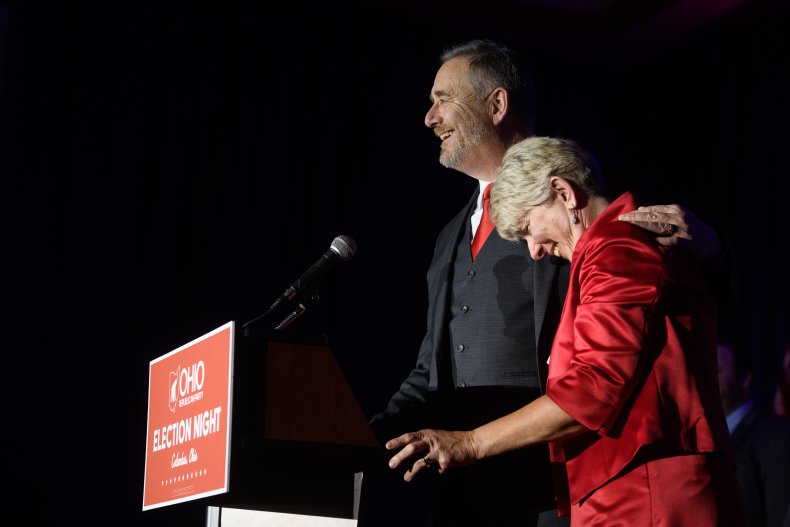 Even if the patient had approached services within the fetal heartbeat limit, Ohio state law still makes accessing abortion difficult.
Before a procedure, patients must receive state-directed counseling, including information that is (according to reproductive health rights organization the Guttmacher Institute) "designed to discourage the patient from having an abortion, and then wait 24 hours before the procedure is provided."
"Counseling must be provided in person and must take place before the waiting period begins, thereby necessitating two trips to the facility."
Under these circumstances it therefore seems unlikely that, unless the pregnancy was thought to be life-threatening, that an exception would have been made here, as Yost suggests.
One might consider that a 10-year-old giving birth constituted a medical emergency. However, government statistics show that, while not commonplace, cases of 10-year-olds giving birth occur across the United States every year.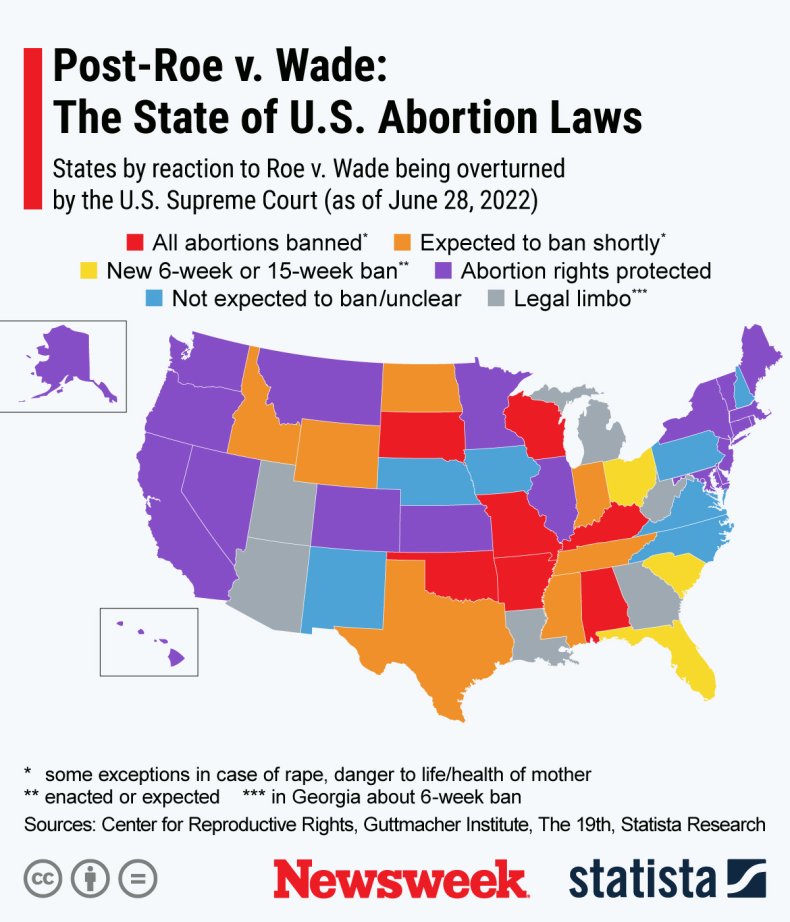 You can find more infographics at Statista.
The Centers for Disease Control and Prevention records birth rates among 10-14 year-olds annually. While exceptionally small (in 2020 the rate was 0.2 per every 1000 women) the data shows that even before the overturning of Roe v. Wade, girls gave birth at that age without it automatically being deemed a risk to life.
While current CDC statistics do not provide the total number of births for 10-14 year olds, a report stated there were around 2,200 in 2016.
With all of this brought together, it seems unlikely an abortion would have been accessible.
Newsweek has contacted several abortion rights experts to weigh in on the issue.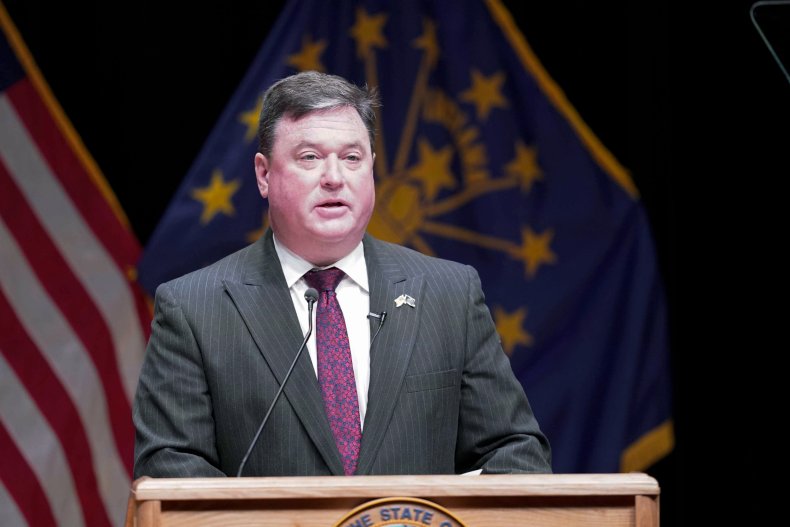 Jessie Hill, a professor of law and associate dean at Case Western Reserve University, Ohio, who specializes in the "State of Reproductive Rights in Ohio & Beyond," threw cold water over Yost's comments.
"I think Yost is absolutely incorrect," Professor Hill said.
"It would be helpful to know which language in the law he thinks is applicable here. The law explicitly excludes mental health as a permissible reason for applying the medical necessity exception.
"And while giving birth as a 10-year-old is generally a very risky proposition, the medical exception is so narrowly and vaguely written that it's not clear how it would apply here. I do not believe an abortion provider would feel comfortable proceeding under this exception absent other medical circumstances."
Newsweek also spoke to Dr Danielle Bessett, a co-principal investigator at the Ohio Policy Evaluation Network (OPEN), a research collaborative that studies how policy affects reproductive health and equity in Ohio and surrounding states.
Dr Bessett explained that the framework and guidance surrounding the decision to carry out an abortion, even before the overturning of Roe v. Wade, made it exceptionally difficult for clinicians to decide to carry out a procedure.
"Based on OPEN research conducted before Ohio's 6-week ban went into effect, we know that clinicians in Ohio already faced confusion and uncertainty about the legality of providing medically-indicated care, and that there was variation in how medical institutions interpreted laws and policies.
"The language of Ohio's abortion restrictions does not align with the ambiguities and ethics of medical decision making, and criminalizing abortion care raises the stakes for clinicians providing care in a context of uncertainty even further.
"If the state of Ohio intends to protect clinicians who provide emergency abortion care, a clear and transparent process for how such exceptions would be granted, and by whom, is necessary to protect clinicians from subsequent prosecution and penalty. To our knowledge, no such system exists."
"We must also note (that) no law can anticipate all of the potential circumstances that would constitute a medical emergency, which is why we need to trust clinicians to use their professional judgment in emergency and other settings."
In a thread on Twitter, Elizabeth Nash of the Guttmacher Institute said any implication that the 10-year-old could have had an abortion in Ohio were "disingenuous and cruel."
"The exception does not include rape or incest. It's also a political response, downplaying the impact of the abortion ban," she tweeted.
"But the ambiguity of these laws chills access. Exceptions are both written to be extremely narrow and difficult to interpret, which is scary and confusing for providers and patients. And abortion opponents see exceptions as loopholes. Limiting access to abortion is the point."
Meanwhile, political journalist Chris Geidner posted on Twitter what he claimed was a letter from Ohio's nonpartisan Legislative Service Commission, which added that "Ohio's abortion prohibition applies regardless of the circumstances or the age of the mother."
On this basis, while we can't predict with certainty that an Ohio clinic wouldn't have provided an abortion, law and practice strongly suggest the procedure would have been prohibited—and likely would put the girl's family in legal jeopardy.
As stated, Newsweek has contacted Dave Yost for comment.
The Ruling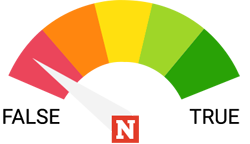 False.
Based on the circumstances of this case, how Ohio state law is worded and the testimony of experts in abortion rights, it is clear that the 10-year-old would (at the very least) have struggled to procure an abortion there. Ohio has some of the strictest abortion laws in the U.S., which some believe have had a "chilling" effect on clinicians. In practice, it seems unlikely that the patient would have been able to find treatment in Ohio. And even if there was such a possibility, it would be unwise for the family to take that chance, without being sure that the letter of the law is on their side.
FACT CHECK BY Newsweek's Fact Check team