Fact Check: Did Marjorie Taylor Greene Not Applaud Volodymyr Zelensky?
Ukrainian President Volodymyr Zelensky's address to Congress on Wednesday morning invoked a standing ovation from Congress members, but a video getting attention online shows U.S. Representative Marjorie Taylor Greene looking down at her phone instead.
The Claim
A video was posted by Meidas Touch, a political media network, that shows the audience at the Capitol Visitor Center Congressional Auditorium on Wednesday morning standing to greet Zelensky before his speech.
The video, which is gaining traction on Twitter, zooms in and highlights Greene, who appears to stand with other members of Congress. Rather than applauding Zelensky, the video shows Greene grabbing her phone before it fades back to a shot panning the rest of the audience.
The Facts
While Greene does initially pick up her phone and look at it while members of Congress stand and clap, the video posted by Meidas Touch appears to cut out too soon.
C-SPAN recorded the entirety of Zelensky's speech, and at about the 2-minute, 45-second mark, the Georgia Republican can be seen applauding for the Ukrainian president.
"Of course she clapped," Nick Dyer, Greene's spokesperson told Newsweek.
Greene has previously been accused of being "pro-Putin", and she has actively pushed against the U.S. aiding Ukraine in their fight against the Russian invasion.
Last week, Congress passed a bill that authorized $13.6 billion in humanitarian aid to Ukraine and other Eastern European countries as part of a $1.5 trillion omnibus spending package, and Greene was one of 69 House members who voted against it.
She also was one of 17 lawmakers who voted against the banning of energy imports from Russia, a bill that passed last week.
Greene received backlash last week for speaking at a far-right political rally, where attendees allegedly cheered for Putin and Russia. She also has criticized President Joe Biden for his focus on securing and helping Ukraine but not America's southern border.
In a recent tweet, Greene wrote, "Pres Zelensky will be addressing Congress tomorrow about defending the national security and border security of his country, Ukraine. When will Pres Biden address Congress about defending our national security and border security?" along with a hashtag, "AmericaFirst."
The Ruling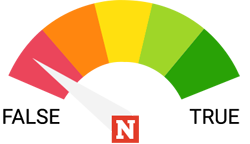 False.
Although Greene did not appear eager to applaud Zelensky during his speech, she did stand and applaud the Ukrainian president.
The tweet claiming she did not join in the standing ovation omits her clapping for Zelensky.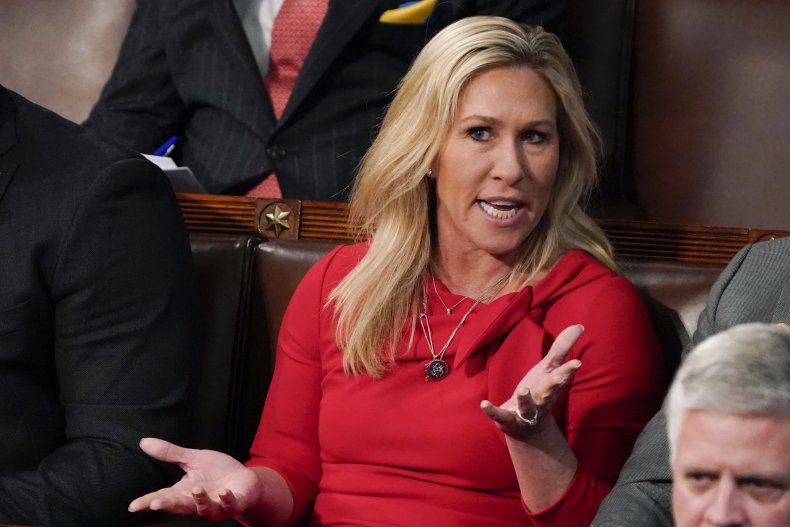 Update 9:23 P.M. ET: This article has been updated with comment from Nick Dyer, Greene's spokesperson.