Fact Check: Did Trump's Truth Social Publish an Advert for a Vaccine Radar?
When Donald Trump's Twitter account was suspended for "repeated and severe violations" of usage policy, the former president launched a new app, Truth Social, viewed as a response to the social media giant's actions.
Trump has since used the platform to post, including spreading further misinformation, such as the ongoing false claim that Joe Biden's 2020 election win was fraudulent.
So, when a tweet appeared to share ads from Truth Social for "Mike Lindell's MyStraw...so you can easily drink up those liberal tears" and a Covid-19 vaccine radar, it might have seemed like a new victory for controversial and misleading actors.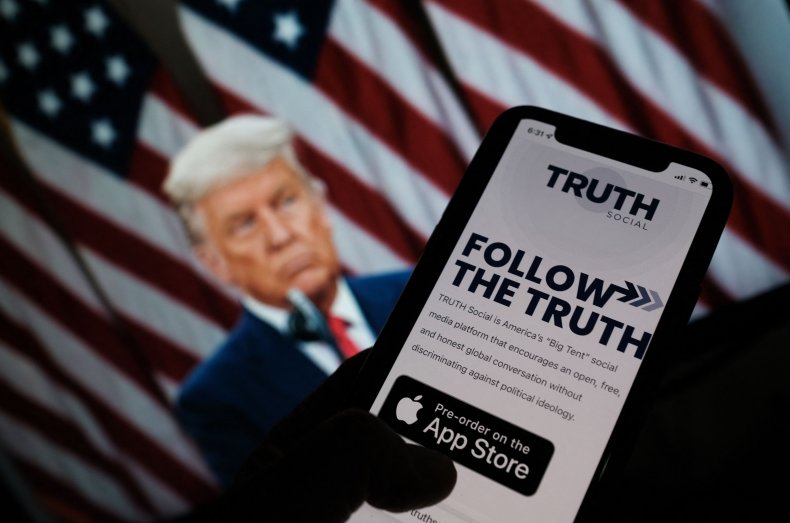 The Claim
A tweet sent on 15 August, 2018, which has received more than 120,000 engagements, claimed to have found several ads from Donald Trump's Truth social app, including "Mike Lindell's My Straw," "Vax-Dar:The Vaccine Radar" and "Patriot Powder".
All of the tweets include a tick image, suggesting they have been verified by Truth Social, and a "Promoted" tag.
The Facts
Donald Trump continues to enjoy support from a number of businesses, most notably MyPillow and its CEO Mike Lindell, who is mentioned in the tweet.
Lindell, a staunch supporter of the former president, said in April 2022 that he had spent $35 million attempting to prove that President Joe Biden's 2020 election win was fraudulent.
The tweets about Truth Social ads reflect this relationship with a seeming new venture from "Mike Lindell's My Straw," including what looks like a link to the MyPillow website.
However, the ads are satirical; all of the products, as depicted in the tweet, are non-existent.
The tweet was sent by Keaton Patti, a writer for The Onion and Comedy Central among others, who regularly posts humorous doctored images.
Some of the parody ads are clearly absurd, such as "Corn 2. The sequel to corn." Others like "Patriot Powder...The only protein powder GUARANTEED to make you more patriotic" are reminiscent of wellness advertising on platforms like Infowars.
While a Covid-19 vaccine radar or "Vax-Dar" doesn't exist, the false claim that people could be scanned to check their vaccination status has been shared online before, alongside similar false claims, such as how vaccine recipients can be tracked with RFID technology and detected by Bluetooth.
As mentioned, none of the products as depicted in the tweet actually exist. Although there is a business called MyStraw Company, which sells biodegradable straws, it is not associated with Mike Lindell or MyPillow.
There is also another unrelated company called MyStraw, which sells "probiotic beaded straws."
Even though the tweet for the "Mike Lindell's MyStraw" is fictitious, it closely parodies the partisan tone of some MyPillow ads.
While an SEC filing for Truth Social's parent company Trump Media & Technology Group (TMTG) states that its "business depends on the overall demand for advertising," it has "not yet begun charging advertisers for delivering advertisements".
According to a consolidated balance sheet within the filing, for February 8, 2021 to December 31, 2021, TMTG made a net loss of more than $59 million.
Although many of the comments beneath the Keaton Patti tweet recognize the screengrabs were parody, the additional effort taken to mimic Truth Social formatting (along with a "verified" tick and a "Promoted" tag) may make the photos misleadingly realistic.
Political satire has even in recent history had the effect of unintentionally misleading people.
In January 2022, after tennis player Novak Djokvoic had his Australian visa canceled over his decision not to be vaccinated against Covid-19, a photo of him with the Mastercard logo and the slogan "Accepted across the world...when your VISA isn't" was thought by some to be a genuine broadside from the payments company.
Newsweek and other fact checkers eventually revealed it to be a fake, user-generated image.
Newsweek has contacted Keaton Patti and TMTG for comment.
The Ruling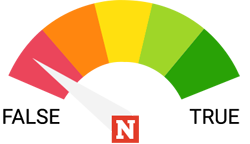 False.
The Truth Social tweets are satire, parodying brands and concepts used in some right-leaning advertising spaces. The posts were sent by comedy writer Keaton Patti, who often posts humorous, doctored photos on his Twitter account. Newsweek found no evidence that these were genuine products promoted on the platform.
FACT CHECK BY Newsweek's Fact Check team