Fact Check: Did Vladimir Putin Smuggle Washing Machine Out of East Germany?
Vladimir Putin has made a point of sharing very little about his personal life and history throughout his time as Russian president, a quality that has only fueled rumors and suspicion about him, especially since the start of Russia's invasion of Ukraine.
This distinct secretiveness was perhaps invaluable during his career as a KGB spy in Dresden, Germany, during the Cold War.
However, of what little information we have of his time in the secret service, one particularly unusual rumor appears to have slipped his grasp.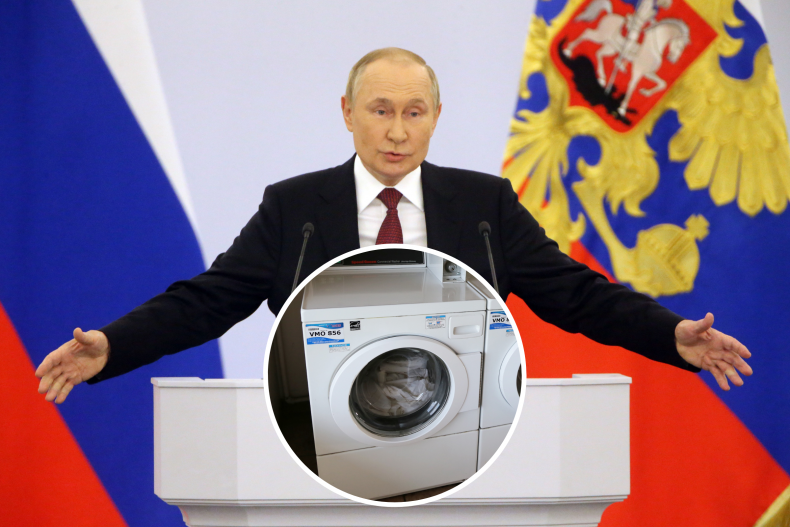 The Claim
A tweet published on October 1, 2022, claimed that after the end of the Cold War, Putin (who was working in east Germany as a KGB spy) returned to what is now Saint Petersburg with a washing machine.
It said: "Fun fact: When East-Germany collapsed and Putin was forced to return home to Leningrad, do you know what was the only item he brought from East-Germany? I'm not kidding you: It was a washing machine."
The tweet appeared to be a snipe at the widespread media reports of Russian soldiers looting Ukrainian homes during occupation, stealing home appliances including washing machines and toilets to take back to Russia.
The Facts
The somewhat desperate image of a young couple trudging a washing machine into their new apartment does not seem characteristic of the Russian President.
With a reported net worth of as high as $200 billion, it would seem that the frugal days of Putin transporting white goods across Europe are behind him.
However, according to two witnesses (including his ex-wife) Putin did make the effort of moving a washing machine from East Germany to Russia when he returned to the country in 1991, although perhaps it was not his only "export."
The anecdote is corroborated by two accounts: one from a man who moved into his Dresden flat, and another, published in a series of interviews about the president, from ex-wife Lyudmila Putina.
The interview with Putina, who was married to the Russian leader from 1983 to 2013, was included in an autobiographical text of sorts, First Person: An Astonishingly Frank Self-Portrait.
Putina described their experience of living in east Germany as "horrible" and went into detail about the money they had (or, rather, did not have).
"Besides, we hadn't accumulated savings while working in Germany," she said.
"The car ate up all our money. Our German neighbors did give us their old washing machine, a 20-year-old model. We brought it back home, and used it for five more years."
When Putin moved from East Germany in 1991 Jörg Hofmann, the new tenant for the flat in Dresden, said he met the future Russian leader to collect the keys.
In an interview with German tabloid Bild, Hoffman said: "Ten or twelve Russian soldiers helped to disassemble the furniture and pack it in wooden boxes.
"They had problems with the washing machine, there were six men hanging on it and carrying them down."
So, as confirmed by two separate accounts, it does appear that Putin brought back a washing machine for East Germany, as odd as that may sound. One of the accounts indicates that it was not the only item he took, contrary to the tweet's secondary claim.
Putin's past in Germany has faced renewed focus recently. In September 2022, Newsweek debunked claims that the he spied on Ronald Raegan in Moscow at a meeting between the former U.S. president and ex-Russian leader Mikhail Gorbachev.
The Ruling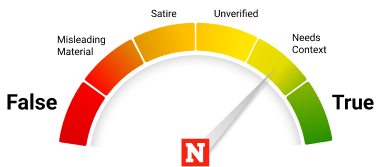 Needs context.
Two first hand accounts, including one from his ex-wife, states that Putin did in fact move a washing machine from his old flat in Dresden to what is now Saint Petersburg in 1991. However, at least by the account of the tenant who moved into Putin's old flat, he also took other goods, including furniture, with him.
FACT CHECK BY Newsweek's Fact Check team