Fact Check: Was Trump Water Given to East Palestine Residents 13 Years Old?
Former U.S. President Donald Trump visited East Palestine, Ohio, on Wednesday, the site of a train derailment that led to a toxic spill near the border with Pennsylvania.
He made a speech in support of officials and emergency responders dealing with the crisis—before visiting a McDonald's restaurant to buy food for local firefighters and his flight home. He criticized the federal response to the incident as a "betrayal," echoing recent comments from the town's mayor, Trent Conaway, who was standing behind Trump during his speech.
With Trump came pallets of bottled water, including some the former commander-in-chief—who has announced his intention to run for a third time in 2024—said he had brought on his plane. However, many social media users have suggested that the Trump-branded water he delivered was 13 years old.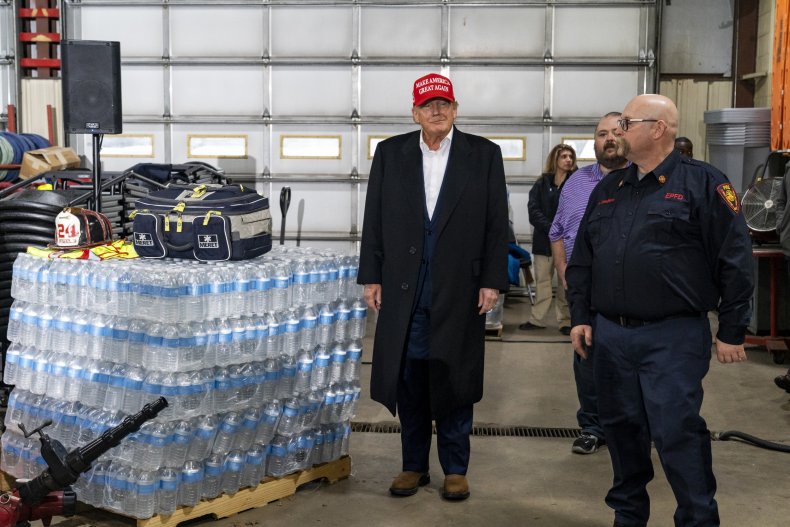 The Claim
During his visit, Trump spoke alongside local officials and J.D. Vance, a freshman Republican senator for Ohio, at a firehouse roughly half a mile from the crash site. On February 3, a Norfolk Southern freight train derailed with 38 cars coming off the tracks, 11 of which were carrying toxic chemicals.
While the Environmental Protection Agency has maintained the public drinking water supply is safe, residents with private wells that draw from groundwater were advised by Conaway to drink bottled water over safety concerns.
"We're bringing thousands of bottles of water—Trump Water, actually," he told those gathered, before adding: "Most of it. Some of it we had to go to a much lesser quality [of] water. You want to get those Trump bottles."
Trump was pictured alongside several crates of water bottles bearing his name that had already arrived; he said more would be arriving on trucks.
"We have big tractor-trailers full of water; I think you're going to have water for a long time maybe," he said.
However, it was quickly claimed that the water was over a decade out of date, and therefore could pose its own risk to drinkers' health.
"He goes to East Palestine and brings them Trump Water that might actually be at least 13 years old (the business went under in 2010)?" Tristan Snell, a lawyer who, as an assistant attorney general for New York was part of the legal team that prosecuted Trump University, tweeted. "Got it."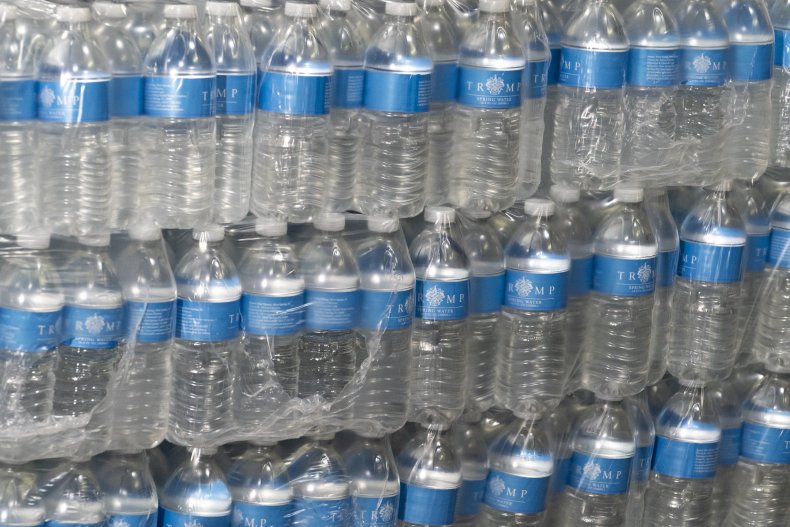 "The water in the Trump water will not expire, but the plastic bottle will leach chemicals into the water over time," Paula Poundstone, a stand-up comedian, wrote. "Drinking water of 2-3 years old is not recommended. Trump Water was discontinued in 2010."
One Twitter user also commented that the water "expired 13 years ago when Trump discontinued it back in 2010. This water has plastic molecules and plastic toxins in it. It also has strong bacteria in it. DO NOT DRINK IT, throw it away. It can get you sick."
Newsweek has reached out to Donald Trump and the Trump Organization for comment.
The Facts
Social media users appear to be referring to Trump Ice, a brand of bottled spring water that was initially sold at his casinos and a few other markets before being launched nationwide in 2004, according to trade publication Wastewater Digest.
Trump is quoted as describing the water as the "purest, best-tasting water you can imagine." According to Business Insider, the brand was discontinued in 2010. Archived website entries show Trump Ice was available as official merchandise until 2014, before being rebranded as Trump Natural Spring Water in 2015.
"Trump Natural Spring Water is one of the purest natural spring waters bottled in the world," the description read. "It is tested continually to confirm its purity and bottled at the source in a modern facility to ensure purity is maintained."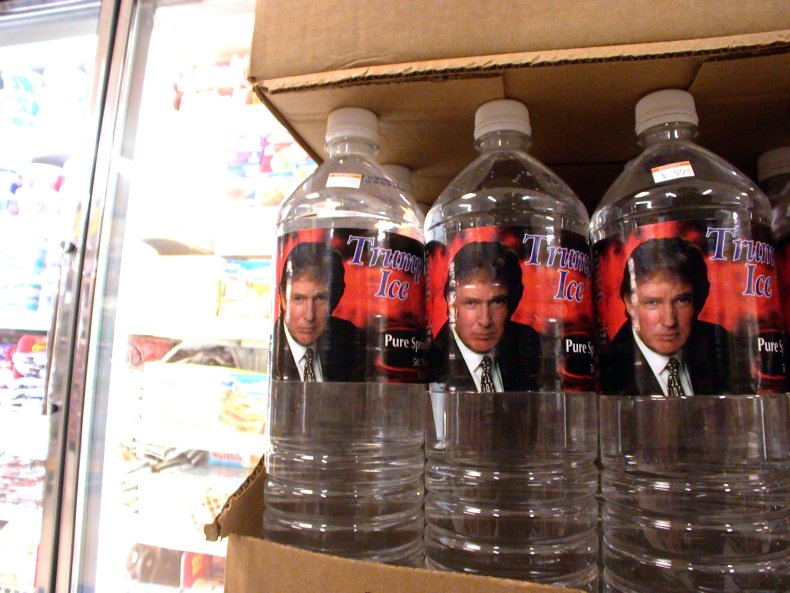 This description is exactly the same as the one given for Trump Ice, albeit with the name changed.
As of 2018, Trump Water was no longer available in stores and is served at the former president's hotels, restaurants, and golf clubs, according to an archived webpage.
Images from Trump's visit to East Palestine show the pallets of water delivered were branded as Trump Spring Water—the same water available in his hospitality destinations, not Trump Ice.
The Ruling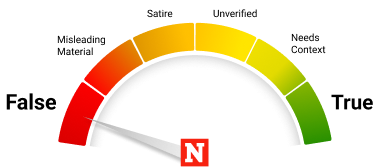 False.
It is not true that the water is 13 years old, as the oldest it could possibly be according to archived pages of Trump's merchandise website is 7 years old. It is unclear exactly how old the water delivered to East Palestine is, but Trump Spring Water continues to be used at the former president's hotels, restaurants, and golf courses.
FACT CHECK BY NEWSWEEK