Fact Check: Is Kamala Harris' Explicit 'Get Ahead' CNN Interview Real?
Doctored photos and film are a regular source of misinformation, whether it be celebrity gossip or political attacks.
Vice President Kamala Harris is no new victim to this type of misinformation; comments she made about her pronouns at a recent White House event were pulled far out of context to enrage right-wing critics.
It now appears that an interview with the vice president on CNN has been, rather professionally, repurposed to vulgar effect.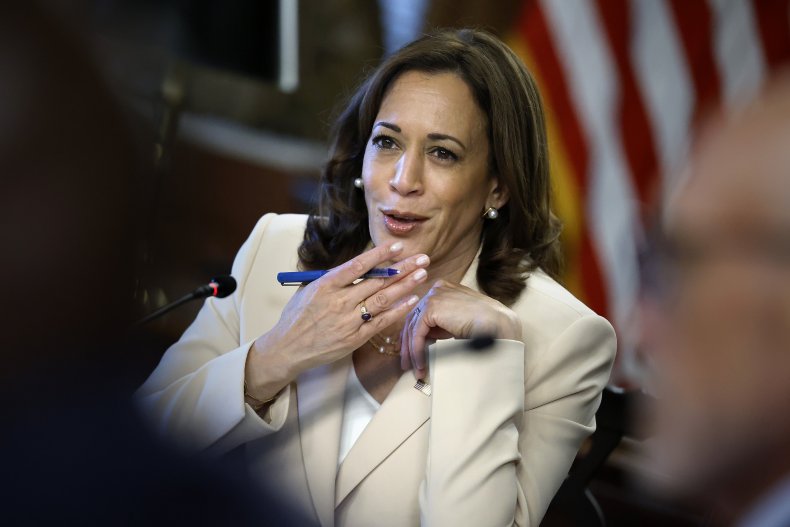 The Claim
A tweet posted on August 15, 2022, shows Kamala Harris talking at what looks like a CNN event with the question "Should women give h*** to get ahead?" displayed on screen.
The tweet (archived here) has received more thank 40,000 interactions and more than 1.7 million views as of Wednesday, August 17.
During the clip, sections of Harris' speech are carefully censored to make it sound as if she is taking about oral sex.
The footage was also shared on a number of Telegram channels, often presented as a genuine interview and fomenting outrage against the VP.
The Facts
Unsurprisingly the video is a fake, even if some of the elements within it are convincingly produced.
The original footage comes from this 2019 CNN debate on climate change, led by anchor Erin Burnett.
The following is what was originally said:
Burnett: Plastic straws are a big thing right now. Do you ban plastic straws?
Kamala Harris: "I think we should, yes. I mean look, I'm gonna be honest. it's really difficult to drink out of a paper straw when you had, if you're just like, if you don't gulp it down immediately it starts to bend and then you know the little thing catches it and then you know, so, we gotta perfect that one a little bit more.
Burnett: So you'd ban it but rely on innovation?
Harris : Yeh, innovation is a process right you don't just do it, innovation is a process, but, but, you know, let's, let's encourage innovation and anyway I think we could do a little bit better than some of those flimsy plastic straws but we do need to bend the plastic.
Apart from the clearly obscene premise of the video (which includes a background stage title "The B*****b Crisis") there are other clear signs this isn't real. The clock in the corner of the screen says the broadcast was at 6:38pm ET; even if, CNN was to run a frank discussion about sex, there's little chance it would be shown as early as that.
Harris isn't the only politician to have been mocked using digitally manipulated and "deep-fake" media in the past few days.
A tweet by comedy writer Keaton Patti went viral this week with screenshots of several fake ads he claimed to have seen on Donald Trump's Truth Social; these included a Covid-19 vaccine radar and "Mike Lindell's MyStraw."
The Ruling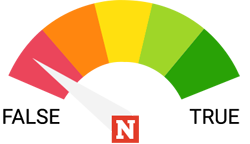 False.
The video is doctored footage of Kamala Harris from her 2019 CNN appearance, where she was talking about climate change and the use of plastic straws. The video has been doctored and the audio edited to make it seem as if Harris was talking about oral sex.
FACT CHECK BY Newsweek's Fact Check team