Fact Check: Are There Bruises on Amber Heard's Knuckles in Photo With Depp?
During Johnny Depp's defamation trial against ex-wife Amber Heard social media became both a place for revealing information and patent misinformation when it came to details surrounding the pair's tumultuous marriage.
Depp, 59, filed a $50 million lawsuit against Heard, 36, in response to a 2018 op-ed for The Washington Post, in which she said she was a domestic abuse survivor.
Following a high-profile trial in Fairfax, Virginia, the jury in June found that Heard had, indeed, defamed Depp and awarded him more than $10 million. Depp was ordered to pay $2 million to Heard—who had counter-sued for $100 million—for defaming her via comments made by his attorney Adam Waldman.
As both parties appeal the verdicts against them, information sourced from pre-trial documents, which show details that attorneys for each star had attempted to submit into evidence but did not get approved, or were deemed inadmissible by the judge, have been revealed.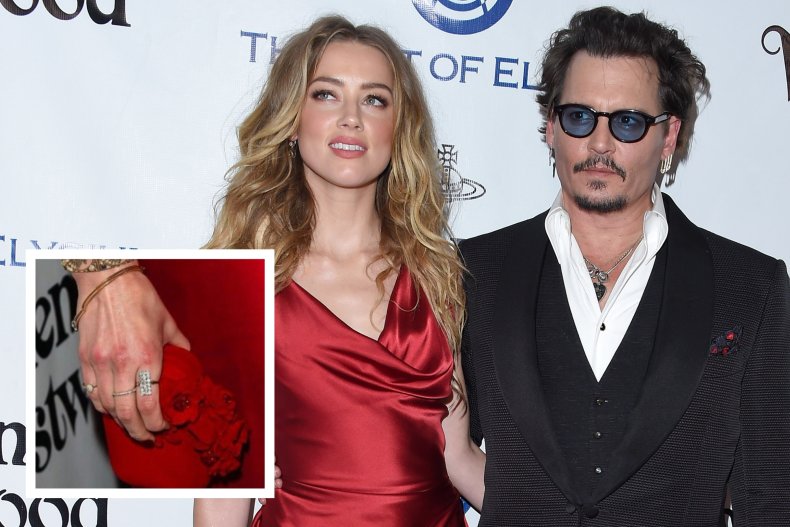 The Claim
Renewed attention to the trial has shone a light on a tweet from a Depp supporter, who claimed that Heard was seen with red knuckles when she and her then-husband attended Art of Elysium's 9th Annual Heaven Gala on January 9, 2016, in Los Angeles.
The tweet, which was shared on May 7 at the height of the televised trial, alleged that the reddened knuckles purportedly belonging to Heard were the result of the Texas native having violently attacked Depp.
"Amber sweety i'm so sorry you had to bruise your knuckles while punching Johnny Depp's face that must have been so hard for you," read an accompanying caption.
Above the photo sat a claim that read: "The only bruises amber heard has ever had were caused by her assaulting Johnny Depp."
The statement appeared to be in reference to Heard alleging in court that she had used makeup to cover up bruises that she accused Depp of inflicting on her.
Via their respective testimonies during their recent trial, Depp and Heard accused one another of violence during their ill-fated relationship—allegations they both vehemently denied.
This week, the post resurfaced after being shared on Reddit, where a group of Heard supporters questioned the veracity of the image and its accompanying claims.
The Facts
Heard and Depp did indeed attend the Art of Elysium event, held to celebrate the Heaven books, independently published by the non-profit organization.
At the time, Heard was known to attend a number of Art of Elysium events, with her sister, Whitney Henriquez, initially volunteering at the organization for six months in 2014, before going on to become a full-time paid employee, working as art salon manager/director between 2015 and 2016.
Jennifer Howell, founder of The Art of Elysium, was also once a close friend of Henriquez, with the philanthropist temporarily accommodating Heard's sister at her Los Angeles home.
Howell first met Heard and Henriquez at a party following the Los Angeles premiere of Pineapple Express in 2008.
Her relationship with the siblings has since soured and she stated in a declaration related to the recent defamation trial that Henriquez had determined her sister to be the violent one in her tumultuous marriage to Depp.
However, the image shared on social media appears to have been manipulated, with the red marks touched on to the back of Heard's hand in the close-up. Multiple other pictures taken during the same photoset, in which she was carrying a red handbag, show no sign of redness on her knuckles.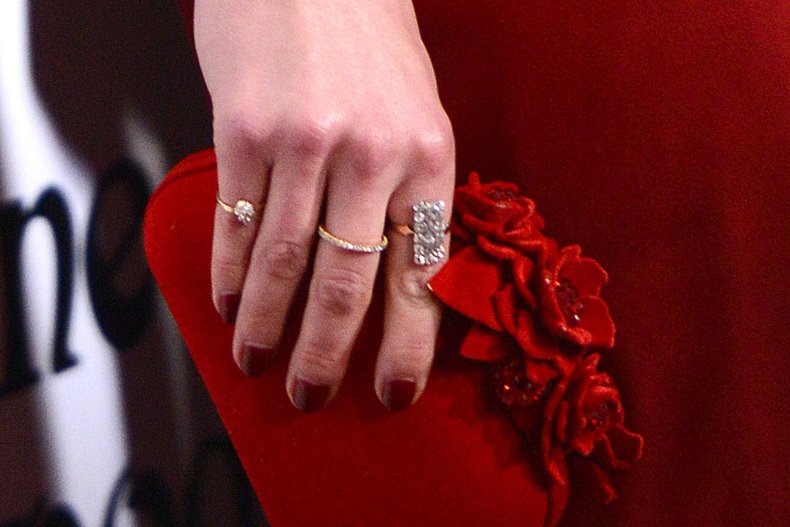 Further, amid the accusations of violence that the former couple directed at one another in court, no allegation was made on the part of Depp or anybody else who took the stand that Heard attacked him that day.
Newsweek has contacted representatives of Heard for comment.
The Ruling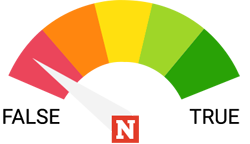 False. The photo is edited with the "redness" added on to Heard's knuckles. While Heard did attend the event with Depp, Newsweek has reviewed original red carpet photos that clearly show the screen star's knuckles were not red on the night in question. Furthermore, Depp made no allegations during the trial hearings of being assaulted on that date.
FACT CHECK BY NEWSWEEK