Fact Check: Did Kamala Harris Announce Her Pronouns and Outfit in Meeting?
As "culture wars" continue to widen the partisan divide of the American political landscape, accusations of insensitivity or discrimination towards the political right are countered with narratives about "wokeness" and cancel culture aimed at the left.
Vice President Kamala Harris became the latest focal point in this battle after she spoke at a White House meeting with disability rights campaigners.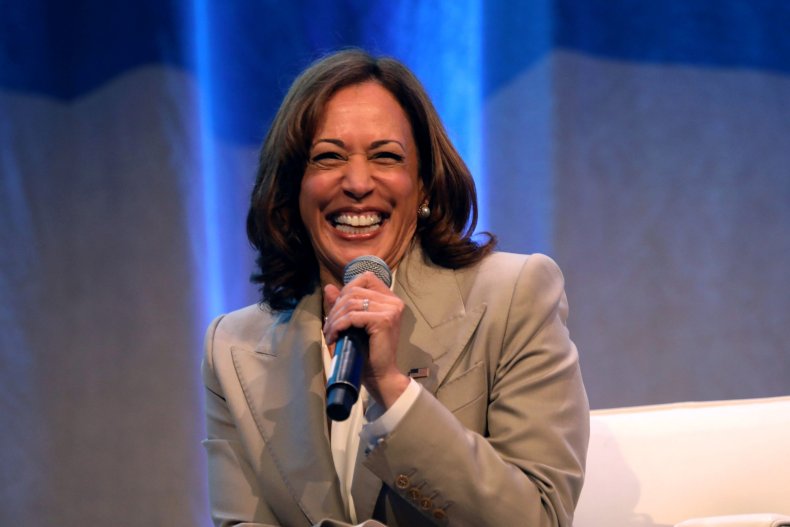 The Claim
A series of tweets, posted on July 26, 2022 show a video of Harris introducing herself to a White House audience and announcing her gender identity, pronouns, and what she was wearing.
Her comments were widely shared and mocked by right-leaning Twitter users, which received thousands of engagements in the process.
The Facts
Conversations on pronoun use are a common point of criticism for conservatives.
Republican Senator Ted Cruz of Texas recently told a group of college conservatives his pronoun was "kiss my a**," while political commentator Candace Owens referred to singer Demi Lovato's wish to be referred to as "they/them" as "poor grammar".
Harris' comments about her pronouns, her gender, and her description of her clothing were soon seized upon by some of her critics, who presented her behavior as strange.
However, what wasn't clear from most of these tweets and other comments is that Harris was abiding by a request to share these details for the benefit of the visually impaired.
The video of Harris was taken from a meeting with disability advocates for the 32nd anniversary of the Americans with Disabilities Act. Harris met with the group to discuss the impact of SCOTUS' decision to overturn Roe v. Wade.
As part of the meeting, each person in attendance announced their gender, pronouns, and dress, as the video below shows.
This is an increasingly popular disability inclusion practice.
In November 2021, Microsoft communications lead Frank X. Shaw responded to critics on Twitter who were taunting a presentation by the software company in which its hosts made similar efforts to those shown by Harris at the White House.
While some on Twitter lashed out at Harris, others praised her efforts in defense against the mockery.
There are a number of online articles and guides from disability advocacy groups that advise how meetings and gatherings may best include visually impaired attendees or visitors.
The Association of University Centers on Disabilities, for example, provides this guide for virtual meetups, while Vocal Eyes, a U.K. charity that provides audio descriptions to the blind and visually impaired, also mentions pronouns in its guide on self-description for inclusive meetings.
Film footage, audio, and writing is regularly drawn out of context by social media users, often for political ends.
In July 2022, President Joe Biden was taunted on Twitter for awarding a medal to a U.S. veteran "backwards." In fact, the medal was short at the neckline, but some on social media had prematurely concluded that the president had made another gaffe.
In May 2022, commentators also claimed that Biden had told a Paralympian, in attendance for a White House ceremony "don't jump"; he had in fact been speaking to a photographer.
Also in July 2022, social media users jumped on a quote, attributed to podcast host Joe Rogan, that Donald Trump was "an existential threat to democracy." While Rogan said those words, they lacked crucial context and were misrepesented; the remark was part of a broader conversation about the former president's legacy.
Newsweek has contacted the White House for comment.
The Ruling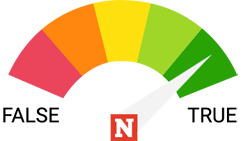 True.
The claim is true but fails to provide the crucial context.
The video of Kamala Harris was taken from a meeting at the White House with disability advocates. The announcement of her gender, pronouns, and dress was not out of the blue, as some comments implied, but part of diversity and inclusion efforts in support of the visually impaired.
The clip was taken out of this context, seemingly to make her behavior look strange, as well as mock her pronoun use.
FACT CHECK BY Newsweek's Fact Check team