Fact Check: Did Joe Rogan Call Trump an 'Existential Threat to Democracy'?
Podcast host Joe Rogan is a highly influential pop culture figure whose views on COVID-19 vaccines and use of racial epithets are just two of many controversies around his popular show.
More recently, he has expressed new admiration for right-wing political candidates despite previously affirming his left-wing leanings. In one interview, Rogan addressed whether he would have Donald Trump as a guest.
Excerpts from the podcast were shared on social media, with some taking his views on the former president and others, including conservative firebrand Alex Jones, out of context.
The excerpt led to reports in various media outlets, including Newsweek, interpreting the quote as Rogan's personal attitude to Trump and his legacy.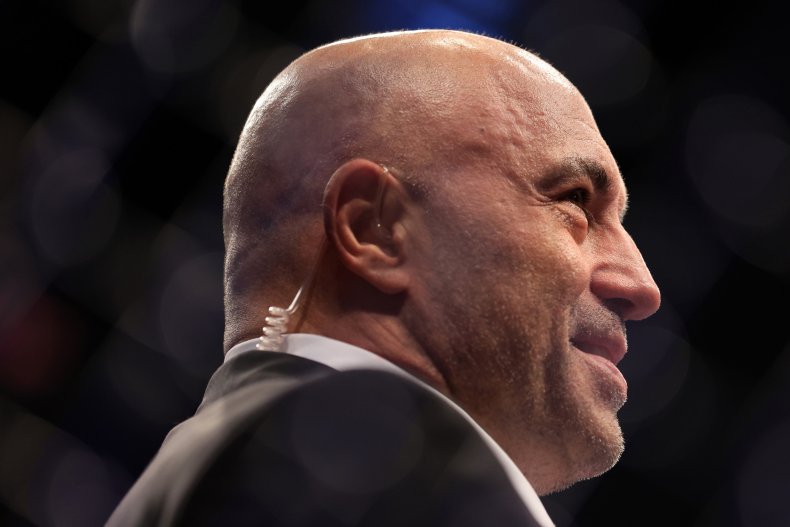 The Claim
A tweet sent on July 5, 2022, by Occupy Democrats claimed that Rogan said Trump was an "existential threat to democracy itself" and that the podcast host was "not interested in helping him."
This and similar tweets have received cumulatively, more than 132,000 reactions in less than 24 hours.
Other parts of the podcast were also cherry-picked for juicy quotations, including his comment on fellow podcaster Alex Jones, whom he was purported to praise.
The Facts
Rogan has drawn criticism and skepticism for a number of his views and guests. In the past he has questioned the use of COVID-19 vaccines and hosted known conspiracy theorist Alex Jones.
Multiple musicians, including Neil Young and Joni Mitchell, announced their plans earlier this year to remove their music from Spotify, where Rogan's podcast is broadcast, over his stance on the COVID pandemic.
More recently, he has publicly shown a growing appreciation of right-leaning politicians, stating on his podcast his view that Florida's Republican Governor Ron DeSantis "would work as a good president," while also criticizing President Joe Biden, whom he called "dead."
It's a far cry from 2020, when he praised the then-Democratic presidential candidate Bernie Sanders, suggesting he would back the left-wing politician in his bid for the White House.
His apparent shift in political sympathies away from the Democratic party has surprised many, although he has still expressed liberal views on issues like abortion rights in the wake of the Supreme Court's overturning of Roe v. Wade.
Whichever way he now leans politically, the quote which spread on Twitter that he considered Trump "an existential threat to society" has been taken out of context.
Speaking with podcaster Lex Friedman, Rogan expressed his views about life in the U.S. after the Trump presidency. Discussing how Trump would be viewed in the future, Rogan suggested others may be puzzled by attacks on the former president.
"It's already a weird time, you know, post-Trump. Like, the Trump era is also going to be one of the weirder times when people look back historically about the division in this country," he said.
"He's such a polarizing figure that so many people felt like they could abandon their own ethics and morals and principles just to attack him and anybody who supports him because he is an existential threat to democracy itself."
It's not entirely clear whether Rogan himself believed that Trump was an existential threat to democracy (and what that may mean) or if he was describing the view of others, though the latter appears more likely, given that Trump critics are the subject of that sentence.
The comment is not addressed again or clarified later in the interview, though Rogan would go on to say that he would not have Trump as a guest on his podcast.
"By the way, I am not a Trump supporter, in any way, shape or form," he added. "I have had the opportunity to have him on my show, more than once, and I have said no every time. I don't want to help him, I'm not interested in helping him."
While these comments clearly suggest that Rogan isn't a fan of the former president, the tweets citing him as calling Trump an "existential threat" are taken out of context and possibly misleading.
Similarly, the quote about Alex Jones also lacks context. In fact, the conversation about the far-right radio host begins with Rogan explaining how public exposure can help to "revitalize and rehabilitate someone's image in a way that is pretty shocking."
"The people that have watched those podcasts think he is hilarious. And they think that he definitely fucked up with that Sandy Hook thing, but he is right more than he is wrong, and he is not an evil guy," Rogan said.
That part of Rogan's speech however appears to blend into his personal take of Jones, whom he goes on to describe as "a guy who's had some psychotic breaks in his life, some genuine mental health issues that he's addressed, some serious bouts of alcoholism and substance abuse, and they've contributed to some poor thinking."
"But if you know the guy—if you get to know the guy like I have— [...] you realize that he is genuinely trying to unearth some things that are genuinely disturbing for some people," Rogan said.
The flow of this monologue makes it less clear than the take on Trump as to whether Rogan's quote is actually reflecting his own or other people's views.
Newsweek has contacted Joe Rogan for comment.
The Ruling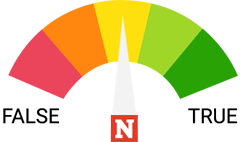 Half true.
Joe Rogan was quoted saying Donald Trump "is an existential threat to democracy to itself," but as part of a broader conversation about the post-Trump era and the former president's legacy. The confusion stems from convoluted phrasing, which can be interpreted as expressing views of Rogan himself or those of Trump's opponents. Newsweek has contacted Joe Rogan for clarification.
FACT CHECK BY Newsweek's Fact Check team