Fact Check: Does Viral Video Show 300,000 People in Paris Street for Lionel Messi?
Lionel Messi's arrival in Paris after leaving FC Barcelona has been a major talking point for soccer fans the world over.
The Claim
A video shared on Twitter shows packed streets which the poster claimed was "over 300,000 people" in a Paris street on August 10 to welcome the player. It has been watched more than 278,000 times at time of writing.
Another post of the same video has more than 46,000 views and also claims it is in Paris. A further post said the video showed fans waiting to welcome Messi to the city, and had more than 9,000 views at time of writing.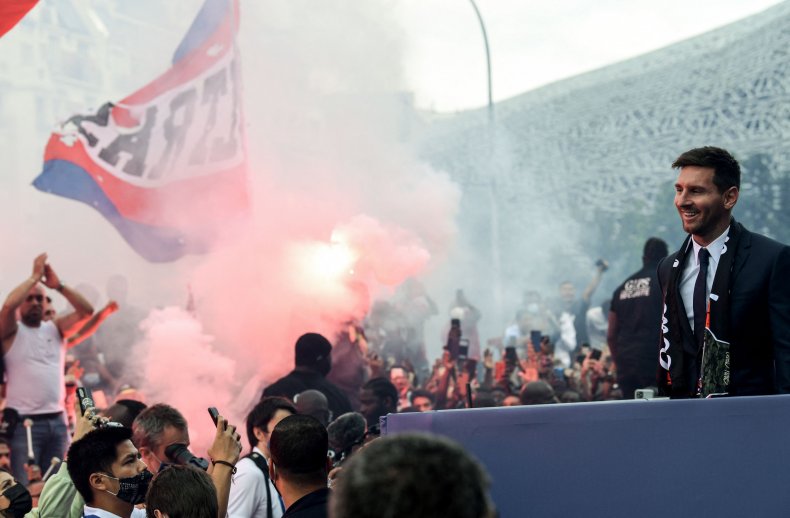 The Facts
The video posted on August 10 shows a huge crowd, with the sound of cheering as they fill a street. At the start of the video, a sign reading "MECCA" can be seen. While some Twitter users believed the video, others pointed this out.
They highlighted the sign and said it was for The Mecca Sports Bar and Grill in Milwaukee, Wisconsin. Several other Twitter users pointed out that the footage was of Bucks fans.
Newsweek located the bar on Google Maps and confirmed that the signs do match up. Other aspects of the area cross referenced also highlight that the bar in the video is in Milwaukee, in the city's Deer District.
This area is home to the Fiserv Forum, where the Milwaukee Bucks play. In July, Bucks fans gathered in the Deer District for Game 6 of the NBA finals. USA Today reported that capacity in the district was upped to 65,000.
Aerial footage shared by @NBA on July 20 shows the same view of the crowd and looks to do the same aerial sweep as that in the video claimed to be fans for Messi.
Newsweek compared the two videos, which are showing the same location.
While this video was not of Messi fans, there were crowds in Paris at the airport who awaited the player's arrival and others at the PSG stadium for when the club unveiled the player.
The videos are not the first false claim made on social media surrounding Messi joining PSG. It was also claimed his arrival saw the football club double its Instagram following, with 20 million more followers since his signing. While the club account did see a boost, it was not to that extent—as previously fact checked by Newsweek.
The Ruling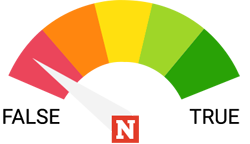 False.
FACT CHECK BY NEWSWEEK
There have been gatherings of fans in Paris—but the crowd in the video is not from the French capital. It is footage from Milwaukee's Deer District.