Fact Check: Marjorie Taylor Greene Claims U.S. Wants National Divorce 
Calls by Rep. Marjorie Taylor Greene (R-GA) for the country to split along party lines in a "national divorce" caused a stir last week, with many balking at the concept.
Even right-leaning pundits criticized Greene for wanting to separate the U.S. "by red and blue states and shrink the federal government", with Fox News' Laura Ingraham describing it as the "last thing we need."
The Republican from Georgia has doubled down on her comments since then, claiming on Twitter that despite the criticism the mood of American discourse has already moved in favor of her plans.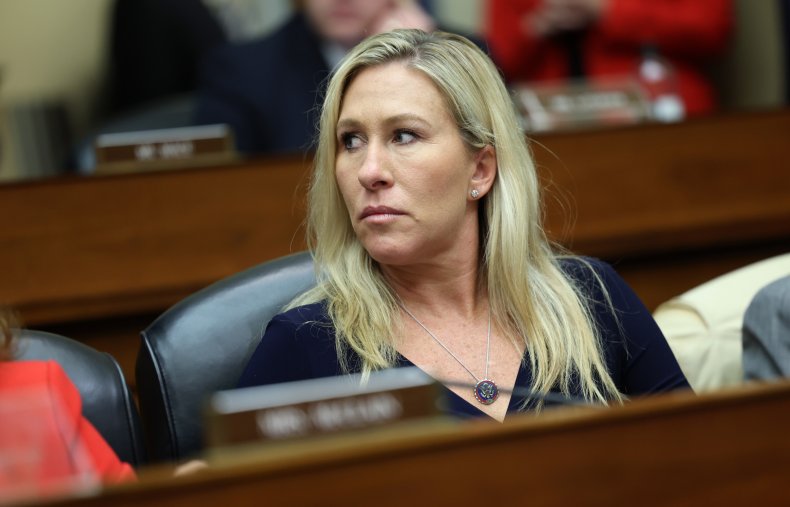 The Claim
A tweet by Marjorie Taylor Greene, posted on February 27, 2023, which has been viewed more than 2.9 million times, claims that the "Temperature of America" is that "Americans support a national divorce into red states and blue states with a small limited federal government."
The Facts
Greene's claim is provided without any references to data or other sources that corroborate her claim.
Without data forthcoming from Greene in this recent tweet, is there any evidence that her claim might be accurate?
Had Greene only mentioned that "Americans support a national divorce", there would be enough polling information to show she wasn't alone in her thoughts.
A 2021 survey by the Center for Politics at the University of Virginia found 52 percent of Donald Trump voters and 41 percent of Joe Biden voters agreed to some extent that either Democrat or Republican states should secede from the Union.
There is also evidence of majority support for such a proposal within certain political groups. A 2021 survey by political analysts Bright Line Watch found that two-thirds of Southern Republicans were ready for a regional secession.
However, from what information is available, there is not enough to prove Greene's characterization of the "Temperature of America" as a whole.
A recent article by the right-leaning Washington Examiner stated there was "Support 'across the board' for 'national divorce'" which may have been the basis for Greene's assumptions.
However, its conclusions were based on questions around related topics such as whether the nation's partisans could "make up" and whether seceding from the union was legal or illegal, responses to both of which did not show majority support in line with Greene's proposals.
With the conversation still fresh, and Greene talking up the idea online, there may yet be more data that could reliably answer the question directly and with more confidence.
Until then, the claim remains unsubstantiated, as Newsweek was unable to find any data on the question of a national divorce in the manner the congresswoman describes.
The notion has been dismissed by other conservatives, including former presidential advisor Steve Bannon who said: "If there's anything that I am one million percent opposed to it's this entire concept."
He said: "We're at war right now. We're at war with the administrative state, the secular paganism of the Gaia movement, the climate change movement, we're being sucked into a third world war on the Eurasian landmass...
"We have never had a bigger inflection point in all of human history. We don't have the time, or luxury, for sideshows."
Newsweek has contacted Greene for comment.
The Ruling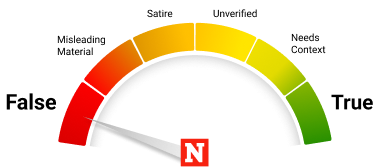 False.
While there is evidence that some groups of Americans support Greene's proposals for a "national divorce", there is no recent data that shows the majority of citizens (indicated by her claim that she is reflecting the "Temperature of America") support the proposal.
That does not mean that subsequent data or polling could reveal its popularity soon, as the idea has only prominently entered public conversation recently. However, on the basis of what is available currently, Greene's claim cannot be substantiated.
Therefore, it is false to suggest a majority of Americans support a "national divorce".
FACT CHECK BY Newsweek's Fact Check team