Fact Check: Noam Chomsky Claims American Access To News Worse Than In USSR
As has been made grimly apparent throughout this year, the information war is one of the many fronts where battles are played out in the conflict between Russia and Ukraine.
Mistruths have been fired by both sides, although Russia's denials of atrocities have been particularly galling.
To counter this threat, the U.S. government and private business have limited (although not eliminated) access to Russian-state owned media (though not to independent Russian news outlets).
While the measures were put in place to limit the spread of Russian government propaganda (and in response to similar measures taken by the Russian government), one popular U.S. academic claimed these impositions are comparable to a dark chapter in Eastern European history.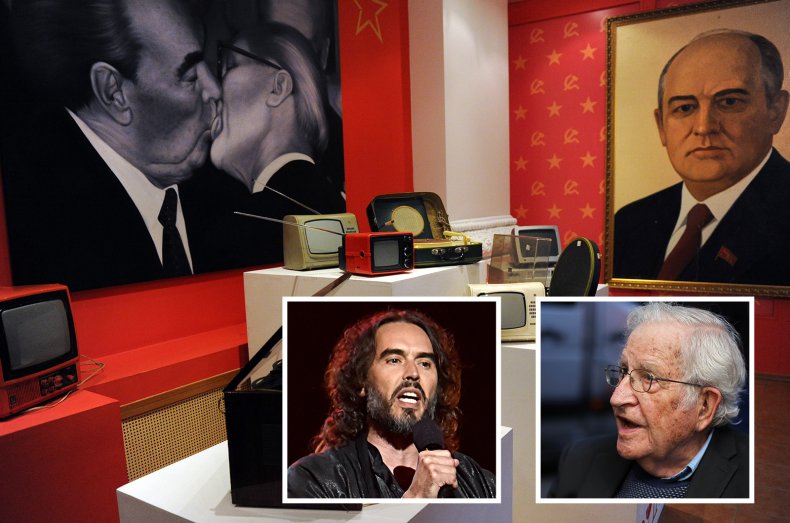 The Claim
A video, posted on Twitter on July 22, 2022, of Russell Brand interviewing Noam Chomsky includes comments by Chomsky that Americans cannot hear from Russian politicians nor more broadly "permitted to hear what Russians are saying."
In the video, which has more than 1.4 million views, Noam Chomsky also argues that the "United States has imposed constraints on freedom of access to information which are astonishing and, which in fact, go beyond what was the case in post-Stalin Soviet Russia."
The clip was taken from a longer video, posted on Russell Brand's YouTube channel, called "We Are F**ked", which has more than half a million views.
The Facts
Noam Chomsky has not shied away from controversial theories on the war in Ukraine and Russia, including that Ukraine's request for weapons was part of a "Western propaganda system" and how it could "move towards some kind of accommodation on Donbas."
However, these most recent comments (shared without challenge by Brand) neglect both the historical reality of media censorship during the Cold War, and challenges facing reporters who persistently attempt to unpick and convey accurate information about Putin's presidency.
Among the points Chomsky makes was how Soviet citizens were able to access broadcasters like the BBC and Voice of America during the Cold War.
"Take the United States today, it is living under a kind of totalitarian culture which has never existed in my lifetime and is much worse in many ways than the Soviet Union before Gorbachev," he said.
"Go back to the 1970s, people in Soviet Russia could access BBC, Voice of America, German Television, if they wanted to find out the news."
While the BBC and Radio Free America did broadcast in Russia post WWII and during the Cold War, their frequencies were jammed by the Soviet government for decades. Any access that the Russian public did have was gained in spite of, not thanks to, their government's efforts.
In 1987, the New York Times reported that Russia had begun broadcasting Voice of America after blocking its signal for seven years, and while American officials at the time welcomed the move, there were still concerns it was blocking other Western broadcasts.
The Los Angeles Times reported the same year, that while Voice of America's English-language broadcasts were no longer blocked, those "in Russian and eight other languages spoken by ethnic groups in the Soviet Union" were.
This 2011 article by the BBC (which pertinently describes how BBC Russian was forced to close down after partner radio stations in Putin's Russia began to end collaborations) also states how between 1949 until 1987, Soviet authorities "consumed vast amounts of money and technical expertise" to jam signals with "significant part of the USSR's entire radio broadcasting system...devoted to blocking transmissions from abroad."
It added that the BBC Russian service itself at the time was blocked selectively and with varying degrees of success.
Chomsky then goes on to say that if "you want to find out what Prime Minister (Sergey) Lavrov of Russia is saying, (you) can't do it. It's barred. Americans are not permitted to hear what Russians are saying."
"I was explicit," Chomsky wrote in response to a comment request from Newsweek. "I referred to the banning of RT and other channels, comparing it with pre-Perestroika Russia when Russians were getting their news from BBC and VOA, according to US studies."
Newsweek has reached out to the Foreign Ministry of Russia for comment, but has not heard back at the time of publishing.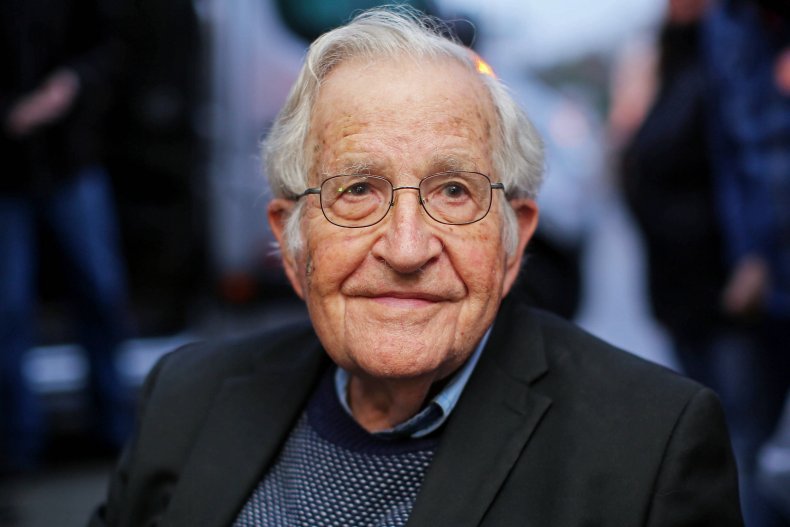 The heart of Chomsky's argument appears to be that access to some Russian state-owned and state-affiliated news organizations have been banned from broadcast in the U.S., most notably RT (which Chomsky mentions while discussing one of its journalists) after those organizations were placed under Western sanctions.
RT America, the US sister network to the Russian-state sponsored RT, ceased production in March after being dropped by hosts DirecTV and Roku following the invasion in Ukraine. However, it's still possible to watch RT from its website should you wish to; VPN services make it possible to bypass country-specific blocks too. This, compared to signal jamming, is starkly different.
Newsweek has previously fact-checked misleading content RT has helped spread.
In May 2022, the U.S. also cut off American advertisers from Kremlin-controled media; the three state TV networks sanctioned were Channel One Russia, Television Station Russia-1 and NTV Broadcasting Company.
However, the notion that Americans cannot hear from Russian politicians in mainstream media does not hold water. Many Western journalists covering the country have fled since the war in Ukraine, with threats from Moscow over their right to stay.
In spite of this, news and broadcast outlets, including Newsweek, regularly provide information on Russia's politics and give space to comments from its politicians, including Sergei Lavrov (though comment requests from Russian officials and government bodies often go unanswered).
Chomsky does not further any more evidence during the clip on the comparison between modern-day United States and Soviet-era Russia.
He also fails to mention that one of the biggest obstacles to Russian voices being heard online today is the policies of the current Russian government, which has blocked or constrained the Russian public's access to most major social media platforms, including Twitter, Facebook and Instagram.
What is even more misleading, however, is that Chomsky suggests the "constraints on freedom of access to information...go beyond what was the case in post-Stalin Soviet Russia."
Even to the most ardent critic of the radically partisan cultures in some American newsrooms, or of big-state control, there are no justified parallels to be drawn between the Soviet Russia media landscape and that of the U.S. today.
This article by the Washington Post from 1990, which detailed the abolishment of the official Soviet censorship body, described how during the Cold War Russian censors "had their own room in every major Soviet newspaper."
"It was their job to scan every article, not only for military and economic secrets, but also for evidence of political and ideological deviation from the Communist Party line," it reads.
"Without the censor's stamp, no article could be accepted for publication by the state printing houses."
This brief history by Loughborough University, explains that in broadcast journalism "the authorities were heavily involved in both the composition and the editing of shows, while the ability to pre-record shows provided additional security from ideological slip-ups".
"Television productions were verified at a number of levels before being broadcast; workers who were deemed to have failed in their duty of care were subject to sacking, demotion or, at best, a reprimand," it adds.
Even before the war in Ukraine, the growing influence of Putin and the Russian government in the country's television broadcasts was well-documented.
Russia still remains a dangerous territory for many journalists to work in. According to the Committee to Protect Journalists, over the past 30 years, 82 have been killed there; of those where motive was confirmed, the majority were murdered. Another 14 journalists were imprisoned in Russia last year alone.
More than 3000 criminal investigations against anti-war protesters have been initiated in Russia since the invasion began in February, with charges in at least 70 cases based on recently passed legislation against "war fakes."
The vaguely defined law has been used to bring charges against people who simply voice their opposition to the war (including on social media), or even those who refer to it as "war," rather than the Kremlin's preferred term, "Special Military Operation." If proven guilty, the protestors could face up to seven years in jail.
To suggest that Americans have less access to information than citizens in Soviet Russia is therefore, not only clearly untrue, but an argument that neglects the sacrifices and perils that journalists have endured to deliver accurate news about the country, and continue to endure to this day.
Similarly the impositions made by the U.S. government and businesses following the invasion in Ukraine pale in drastic comparison to both, those that were enforced by the U.S.S.R., and by the Russian authorities today.
Newsweek has contacted Russell Brand for comment.
The Ruling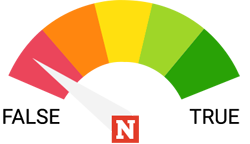 False.
By all accounts, Americans are able to access news from Russia despite many Western journalists having fled the country, and Russia having blocked its public's access to most Western social media and news platforms.
The suggestion that Americans have less access to information now than those living in Soviet Russia is, even by a cursory analysis, a blatant falsehood. The work and lives of journalists in Russia remain threatened to this day, while state-sponsored television offers a blinkered and deformed view of the world, including on the conflict in Ukraine.
FACT CHECK BY Newsweek's Fact Check team