Family of Elderly Man Beaten to Death by Teens Speaks Out: 'Who Does This?'
The family of a man who was beaten to death by a group of teenagers in Philadelphia last month is speaking out after his murder.
James Lambert, 73, died on June 25, a day after seven teenagers beat him with objects including a traffic cone, according to police.
"I'm sick to my stomach over this," Lambert's niece, 63-year-old Tania Stephens, said in an interview with the New York Post that was published Saturday. "We all can't stop crying. Who does this? Anyone normal doesn't beat up and kill a senior citizen walking down the street."
Stephens said that her uncle's killers should "come forward."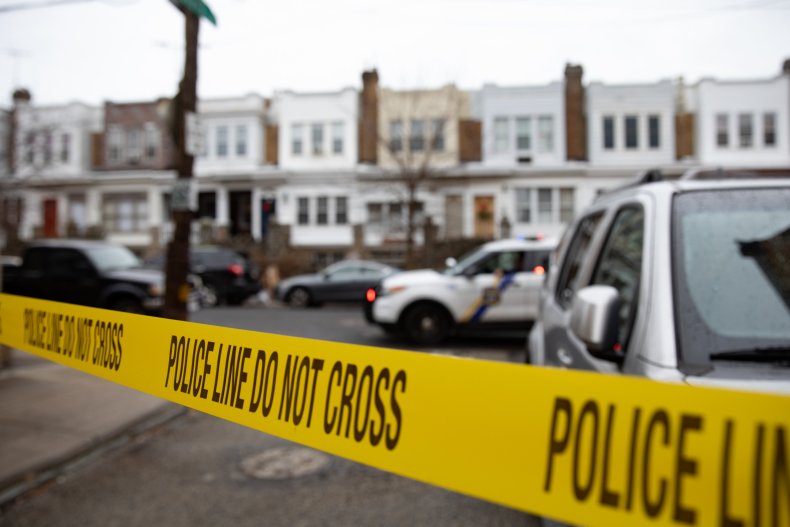 'What's Happened to Us?'
"Their parents should come forward. Something is very wrong when kids are out at 2 a.m. beating and killing an old man. We've lost God, we've lost family, what's happened to us?" she asked.
In a statement to Newsweek on Friday, the Philadelphia Police Department said that the teenagers struck Lambert "several times with objects, knocking the victim to the ground causing injuries to his head." The department released surveillance footage showing the teenagers striking Lambert, who is blurred out in the video, multiple times with the traffic cone.
"The City of Philadelphia is offering a reward of $20,000 leading to an arrest and conviction in this case, as for any homicide that occurs within the City," the department stated.
Newsweek has reached out to the Philadelphia Police Department to see if there are any updates regarding its investigation.
In a separate incident in March, a group of teenagers was accused of carjacking an elderly woman in New Orleans and dragged her down the street for more than a block, causing injuries that led to her death.
An officer said that when police arrived at the scene, they found the victim "lying on the ground unresponsive and suffering from her arm being dismembered from her body."
In May, an elderly man in Texas was shot and killed by a group of teenagers.
"They were harassing him. They got to the corner right behind me...They were messing with him. The elderly victim swung his cane at them trying to get him back," Lieutenant J.P. Horelica of the Houston Police Department said at the time.
Meanwhile in November, a woman was charged in connection with the death of an elderly man in Staten Island, New York, who was found deceased with "I touch little girls" written across his chest.
The Office of the Chief Medical Examiner said that the man, 80-year-old Robert Raynor was killed by blunt trauma to the head and torso.