Chris Brown and Lil Baby have announced a North American tour beginning in the summer and it has left fans debating Brown's controversial past.
The "One Of Them Ones" tour is set to begin in the middle of July in Raleigh, North Carolina and end in late August in Las Vegas, Nevada.
Brown—known for songs such as "Loyal" featuring Lil Wayne and Tyga and "Forever"—has over 34 million monthly listeners on Spotify. Lil Baby also has hit songs like "Drip Too Hard" feat. Gunna, has 28 million listeners on the streaming platform.
Brown has a past of abuse allegations. One of the most talked-about cases involving Brown was the February 2009 assault against R&B singer and girlfriend at the time, Rihanna. Brown pleaded guilty to felony assault in that case, in a plea deal that saw Brown avoid prison in favor of five years probation and 1,400 hours of community service.
Brown was arrested in January 2019 after a woman accused him of raping her in the Mandarin Oriental Hotel in Paris, however, he was released with no charges filed against him. Brown said the incident didn't happen, posting to Instagram "This B**** Lyin."
In 2018, a woman identified in court documents as "Cassandra" successfully won a restraining order against Brown after she accused him of hitting and stalking her. In June 2017, Brown's ex-girlfriend Karrueche Tran got a five-year restraining order against him over accusations that he was aggressive towards her and demanded the return of money and jewels he gave her during their relationship.
While some fans are excited about the tour, other Twitter users are bringing up Brown's abusive past.
"I'm the only person that wanna see Chris brown," one user wrote,
Lmao I'm tryna sing 'with you' to the top of my f***ing lungs."
"Chris Brown coming to Toronto just made my entire summer wow 13 year old me is screaming inside," another user exclaimed.
"getting a chris brown ticket to his new tour is my reason to keep going in life,"
"Chris Brown is a phenomenal performer, I don't care what anybody says about him. He will definitely give you his money worth at a concert," one person wrote.
"Chris brown finally released his tour dates, and I'm going to cry. Can't wait," said another.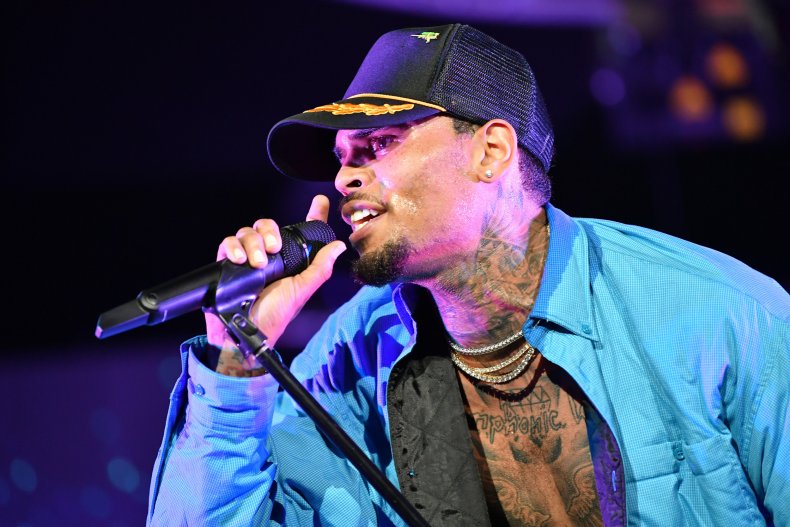 Another questioned, "I'm not in favor of cancelling people forever but out of everyone the internet has cancelled how the f**k is Chris Brown not one of them??"
"If you support Chris brown, Tory lame or dababy just know I'm unfollowing and blocking. I don't play around when it comes to abusive males. I want no association with people who support scumbags and abuse," wrote another, referring to the allegation that Tory Lanez shot Megan Thee Stallion, and the incident where DaBaby admitted on Instagram to hitting a woman for shining her phone's light in his face at a Florida nightclub.
"look me in the eye and tell me cancel culture is real as CHRIS BROWN is about to go on a tour," a user tweeted.
One pointed out, "I'm just confused how @chrisbrown is allowed to go on tour with so many abuse allegations against him. How the f**k is he not canceled forever?!?!?!?!"
"The fact that Chris Brown still has a career is insane. People say that cancel culture is ruthless but Chris Brown is still extremely successful," another one tweeted.
Newsweek reached out to Brown's representatives for comment.