A father in Evanston, Illinois, was fatally shot in a park Thursday while playing Pokémon Go with his young daughter, his family says.
Police responded to the scene after an officer in the area heard shots just after 9 p.m. Once officers arrived at the park and provided first aid to the father, he was pronounced dead, the Evanston Police Department wrote in a news release on Friday.
"The initial investigation revealed the victim and his daughter were walking in the park. While in the park, the victim had a confrontation with at least one subject. A short time later, an unknown subject fired a gun at the victim killing him," the department said.
Police added that the victim's 7-year-old daughter "was in the area but was uninjured."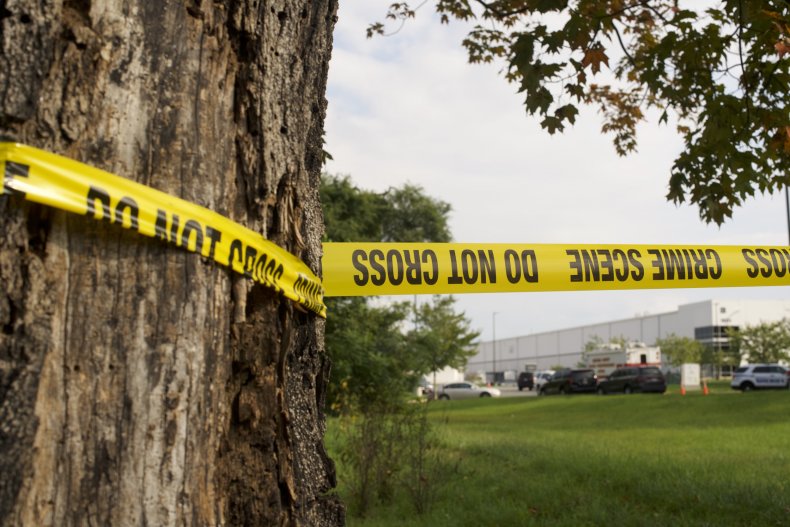 The man was later identified as 29-year-old Servando Hamros.
"The Evanston Police Department continues the investigation and there are no additional updates at this time," the news release stated.
In an interview with CBS Chicago, Hamros' family said he was playing Pokémon Go with his daughter when several people started shooting.
"I guess he had a confrontation with some other people that were here, and they killed him. My granddaughter FaceTimed us, saying, 'Help me, daddy's shot.' In the park by herself, with her dad," said Hamros' mother, who was not identified in fear of her safety. "They executed him in front of her, and then they shot at her."
Hamros' family, who live near the park, heard the gunshots.
"I even put candies in my granddaughter's pocket for their little Pokémon adventure," Hamros' mother added. "Little did I know that I was across there listening to my son being murdered."
When reached for comment on Saturday morning by Newsweek, the Evanston Police Department said it had no updates regarding the case.
Other Incidents of Children Witnessing Gun Violence
In Texas this week, police said a 9-year-old witnessed her father shoot and kill her grandmother. The man is accused of also shooting his stepfather, who suffered non-life-threatening injuries. The man's daughter had been living at her grandmother's home when the shooting occurred.
Also this week, a Florida man was accused of fatally shooting his wife while the couple's three children were home.
Meanwhile in Los Angeles in March, a man was killed in front of his wife, daughter, and grandchild after being lured to a car sale that police said was actually a robbery. When the man refused to give attackers money, he was fatally shot.