Fauci Says He Hasn't Spoken to Trump Since President Was Hospitalized Over a Month Ago
White House coronavirus task force member Anthony Fauci has not spoken to Donald Trump since the president was hospitalized with COVID-19 over a month ago.
Fauci, the director of the National Institute of Allergy and Infectious Diseases (NIAID), told CNN's Wolf Blitzer on Monday: "I spoke with him [Trump] during the time he was in Walter Reed [National Military Medical Center], when he was ill with COVID-19. We had a conversation during that time."
Trump was admitted to the facility on October 2 after testing positive for the coronavirus, and discharged on October 5.
Fauci's remarks bolstered reports that he and other members of the coronavirus task force have been sidelined in favor of individuals such as White House advisor Scott Atlas, a neuroradiologist who is not an expert in infectious disease or epidemiology. Over the course of the pandemic, Fauci has been careful to stick to public health messaging in interviews. However, in late October, he told The Washington Post he had "real problems" with Atlas, and questioned whether he had the expertise to be a White House coronavirus advisor.
On Monday, Blitzer asked Fauci what the experts appointed to the Biden-Harris Transition COVID-19 Advisory Board say about the incoming administration's approach to the pandemic. Fauci told Blitzer they are "all established individuals" and people he knew well and had been involved with for years. "They're qualified colleagues," he said.
Members of the advisory board include Dr. Vivek Murthy, former surgeon general under President Barack Obama; Dr. David Kessler, U.S. Food and Drug Administration commissioner under presidents George H. W. Bush and Bill Clinton; and Michael Osterholm, director of the Center for Infectious Disease Research and Policy at the University of Minnesota.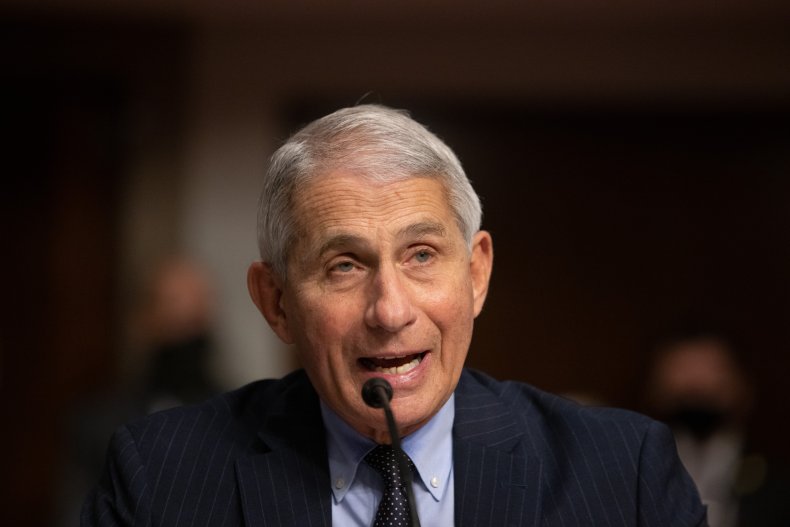 Fauci, a top immunologist, was not among those named, despite Biden stating at a campaign rally prior to Election Day that he would "hire" him after Trump threatened to fire the doctor.
Experts told Newsweek on Monday that while it would not be appropriate for Biden to appoint Fauci to his COVID advisory board while he is still a member of the current administration's task force, he would likely help with the transition process.
Fauci would not say whether he had spoken with Joe Biden since he became president-elect, stating he wanted to focus on getting a vaccine rolled out and getting the country towards normality. He made the remarks the day that pharmaceutical company Pfizer claimed its coronavirus vaccine was more than 90 percent effective at preventing COVID-19, marking an important milestone in the pandemic.
Fauci said he planned to stay in his role at the NIAID, which he has held since 1984, and in the government.
"I have no intention of leaving, this is an important job. I've been doing it now for a very long time, I've been doing it under six presidents, it's an important job and my goal is to serve the American public, no matter what the administration is," Fauci said.