FBI to Conduct Criminal Investigation Into Astroworld Music Festival Trampling Deaths
The Houston Police Department and FBI are conducting a criminal investigation into the tramping deaths that occurred at the Astroworld music festival in Houston, Texas, last Friday.
Concurrently, Harris County Judge Lina Hidalgo has said she is examining the possible pursual of an "independent and objective" investigation into what occurred.
A crowd surge at the festival resulted in the deaths of eight people and injuries of 17 others who were taken to local hospitals in the aftermath.
The investigation, however, may be complicated because of the large number of people and entities involved, KHOU reported. There are also numerous videos of the chaos that investigators will have to locate and examine.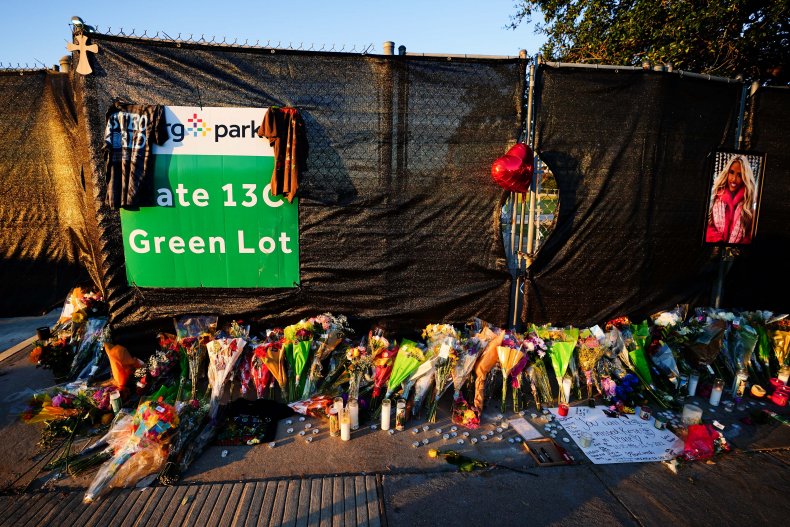 While Harris County owns NRG Park, where the festival was held, the county appointed the Harris County Sports and Convention Corporation to oversee the event. The city of Houston issued the permits and had first responder authority that allowed the festival to take place, the aforementioned news station reported.
Additionally, third parties such as Live Nation, the festival's founder Travis Scott and private contractors who provided medical and security could possibly be liable, if investigators conclude that their actions or negligence contributed to the injuries and deaths.
Hidalgo's call for an independent investigation could resolve any potential conflicts of interest from city and county investigators looking into the local governments' possible responsibility in the incident.
Hidalgo, the county's top elected official, hasn't decided who would conduct the investigation, according to Rafael Lemaitre, a spokesman for the county judge's office.
"She wants to know if this could have been prevented in any way," Lemaitre said. "It's also entirely possible that it was not preventable for whatever reason, and that's something we would like to know, as well."
However, because Hidalgo's office isn't a law-enforcement agency, it would not have any authority over criminal investigations.
As of Monday, at least 14 lawsuits have been filed against Scott and festival organizers, Live Nation Entertainment and ScoreMore, in Harris County District Court. The lawsuits accused the organizers of prioritizing "profit at the expense of concertgoers' health and safety," and accuse Travis and fellow performer Drake of "inciting mayhem."
Houston Fire Chief Samuel Pena said on Tuesday he "absolutely" believes Scott should have stopped the show as the chaos became increasingly evident.
"The one person who can really call for and get a tactical pause when something goes wrong is that performer. They have that bully pulpit and they have a responsibility," Pena told The New York Times.
Authorities have also discovered that protocols for a crowd surge were not listed in the Astroworld Festival's event operations plans.