Federal Judge Allows E. Jean Carroll's Lawsuit Against Trump to Move Ahead Next Month
On Thursday, a federal judge allowed a defamation lawsuit filed against President Donald Trump by writer E. Jean Carroll to proceed despite attempts by the Trump Administration to have it dismissed.
A telephone conference for the case is scheduled to be held on December 11, according to The Hill.
Carroll filed the lawsuit in November 2019 after Trump accused Carroll of lying about his alleged sexual assault of her in a Bergdorf Goodman dressing room during the 1990s. She wrote about the alleged assault in her 2019 book, What Do We Need Men For? Excerpts detailing the assault were also published in by New York Magazine in June 2019.
"I'll say it with great respect: Number one, she's not my type. Number two, it never happened. It never happened, OK?" Trump said of Carroll in a June 2019 interview with The Hill.
In September 2020, the Department of Justice asked to replace Trump's personal lawyers with government attorneys in the defamation suit. The move would've left taxpayers paying to defend Trump in a personal civil case and to pay out any possible damages.
A judge denied the request, stating that current laws do not define the president as an employee of the U.S. government and that, even if they did, Trump's statements against Carroll wouldn't fall under his assigned work duties in that role.
"We look forward to finally moving ahead with discovery in the case, which has been on hold since Trump filed his motion for a stay last February," Carroll's lawyer Roberta Kaplan said in a statement.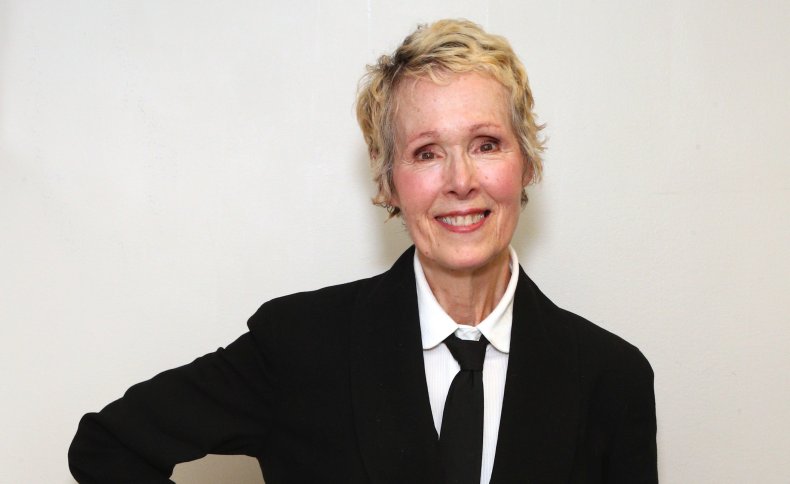 Carroll said that on the day of the alleged assault, Trump recognized her as an advice columnist and asked for her help while shopping in a department store. She said she and Trump had decided on a piece of lingerie, he allegedly told her to try it on, to which she joked, saying he should try it on himself.
She then claimed that Trump assaulted her after the two went to a nearby dressing room. She never reported the incident to police, she said, but did tell two friends who both confirmed her account.
In January 2020, Carroll's attorneys asked Trump for a DNA sample for "analysis and comparison against unidentified male DNA present on the dress that [Carroll] wore during the sexual assault."
Carroll was the 15th woman to accuse the president of sexual assault. Trump's comment about her not being his type echoed similar comments he made about another accuser, Jessica Leeds, who spoke of alleged assault by Trump to the New York Times in October 2016.
"He's denied all 15 women who have come forward," Carroll said about Trump's denial of the alleged assault. "He denies. He turns it around. He threatens and he attacks."
After making her allegations, Carroll said that she began receiving death threats and began sleeping with a gun near her bed.
Newsweek contacted the White House for comment.