Jerome Powell Admits Federal Reserve 'Not Getting Our Own Job Done'
Federal Reserve Chairman Jerome Powell vowed Wednesday to bring U.S. inflation down to 2 percent while admitting America could see additional interest rate increases following the central bank's largest hike in nearly 30 years, which was announced last week.
Powell testified Wednesday in front of the Senate Banking, Housing and Urban Affairs Committee, answering senators' questions regarding the stabilization of an economy in relative free fall. National gas price averages are hovering just below $5 a gallon, and demand in the housing market has drastically dropped due to record-high home prices and escalating mortgage rates.
While Powell said the American economy is "strong," he did not reject the notion that a recession is possible.
"At the Fed we understand the hardship that high inflation is causing," Powell said during his opening remarks. "We are strongly committed to bringing inflation back down and we are moving expeditiously to do so. We have both the tools we need and the resolve it will take to restore price stability on behalf of American families and businesses."
Republican Senator John Kennedy of Louisiana, who said, "We've got a hell of a mess here," during a back-and-forth with the chairman, asked Powell what could be done policy-wise at the federal level to help alleviate inflation that is "hitting my people so hard they're coughing up bones."
"I feel like giving you advice on what to do when we're not getting our own job done...what might be a better thing for us to do is get our own house in order and do the job you assigned us," Powell said.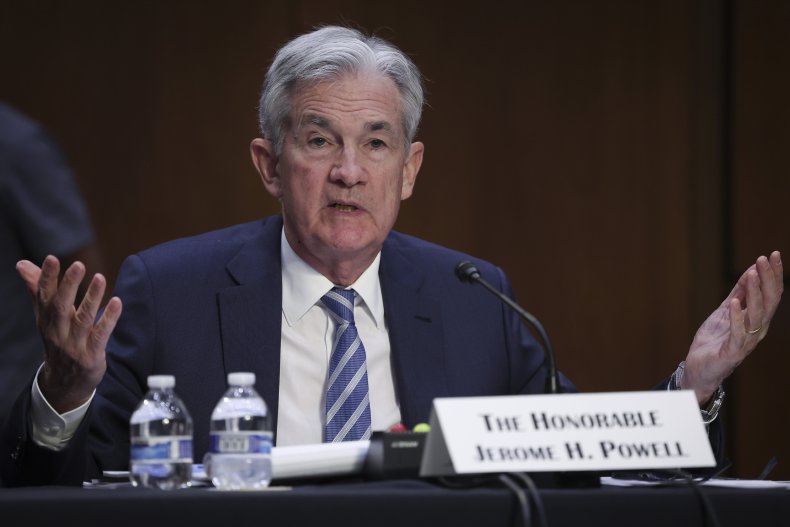 Democratic Senator Elizabeth Warren of Massachusetts mentioned how gas prices have increased 30 percent since Russia's invasion of Ukraine. She asked Powell if the Fed's interest rate increase will decrease national gas price averages.
"I would not think so, no," Powell replied.
"That matters because gas prices are one of the single biggest drivers of inflation," Warren said in response. "Energy prices overall drove a third of the inflation last month, but the Fed's tools, as you say, have no impact here."
Warren mentioned the "pinch" felt by Americans at grocery stores, and an approximate 12 percent jump in food prices is compounded by the fact that, no matter the cost, "Americans still got to eat."
She asked Powell if interest rate increases will decrease food costs.
"I wouldn't say so, no," Powell replied once more.
"You know what's worse than high inflation and low unemployment? It's high inflation and a recession with millions of people out of work," Warren responded. "I hope you will reconsider that before you drive this economy off a cliff."
Republican Senator Mike Rounds of South Dakota echoed Warren's sentiment, saying, "We know that our tools can't affect certain aspects of inflation...that includes energy inflation and food inflation."
In May, inflation rose 8.6 percent compared to the previous year, and 53 percent of Americans, according to one recent survey, believe the U.S. is currently in a recession while just one-fifth of those polled said the opposite.
When asked by Senator Bill Hagerty of Tennessee whether Russia's invasion of Ukraine fast-tracked American inflation, Powell said inflation in the U.S. was high "certainly" prior to the events in Eastern Europe.
Powell's response breaks from a stance held by President Joe Biden and his administration, which have used the phrase "Putin price hike" on numerous occasions to describe the reasons for domestic economic conditions.
Along with the Russia-Ukraine war, Powell said lockdowns in China due to COVID-19 outbreaks could exacerbate supply-chain issues in the long term.
Newsweek reached out to the Federal Reserve for comment.