Female Putin Would Not Have Invaded Ukraine: British PM
British Prime Minister Boris Johnson argued Wednesday that Russian President Vladimir Putin would not have launched the invasion of Ukraine in February if he were a woman.
"If Putin was a woman—which he obviously isn't—if he were, I really don't think he would have embarked on a crazy, macho war of invasion and violence in the way that he has," Johnson told German broadcaster ZDF following the G7 summit in Schloss Elmau. "If you want a perfect example of toxic masculinity, it's what he is doing in Ukraine."
He added: "You need more women in positions of power."
Johnson also said that while G7 leaders "desperately" want an end to the ongoing conflict, he doesn't believe a possible "deal" between Russia and Ukraine will be reached soon.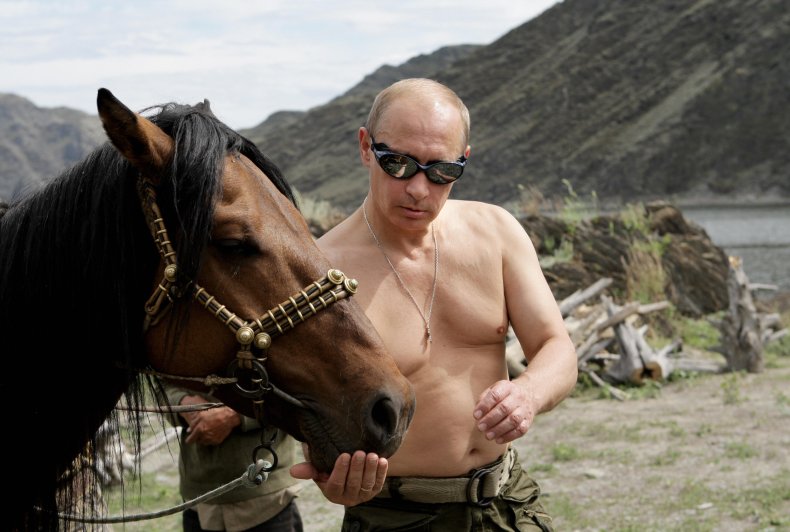 "Putin isn't making an offer of peace," Johnson said. The West must back Kyiv in its military strategy, Johnson continued, to get Ukrainian President Volodymyr Zelensky "in the best possible position" in negotiations with Russia "when talks eventually come."
"We really do want to give the Ukrainians strategic endurance," he said.
Putin launched what he described as a "special military operation" in Ukraine on February 24, saying in a speech that Moscow's goals are to "demilitarize" and "denazify" the country and to protect ethnic Russians in eastern Ukraine from genocide.
Hours later, Russian forces crossed the border into Ukraine, and tanks and equipment crossed from Crimea, which Russia annexed from Ukraine in 2014. Catherine II, also known as Catherine the Great, in the 18th century expanded the Russian empire by seizing territory in both Belarus and Ukraine. At the time, she claimed to be defending Orthodox Christians.
G7 leaders on Sunday also mocked Putin's infamous 2009 shirtless horseback photo shoot that took place in Siberia's Tuva region.
"Jackets on? Jackets off? Shall we take our clothes off?" Johnson said as he sat down with other world leaders.
Canadian Prime Minister Justin Trudeau responded: "Let's wait for the picture."
Johnson added: "We all have to show that we're tougher than Putin."
His Canadian counterpart replied: "We're going to get the bare-chested horseback riding display."
"Oh yes. Horseback riding at its best," European Union President Ursula von der Leyen chimed in.
Johnson looked over to reporters and added: "We've got to show them our pecs."
Newsweek reached out to Russia's Ministry of Foreign Affairs for comment.