Ferguson Police Chief Resigns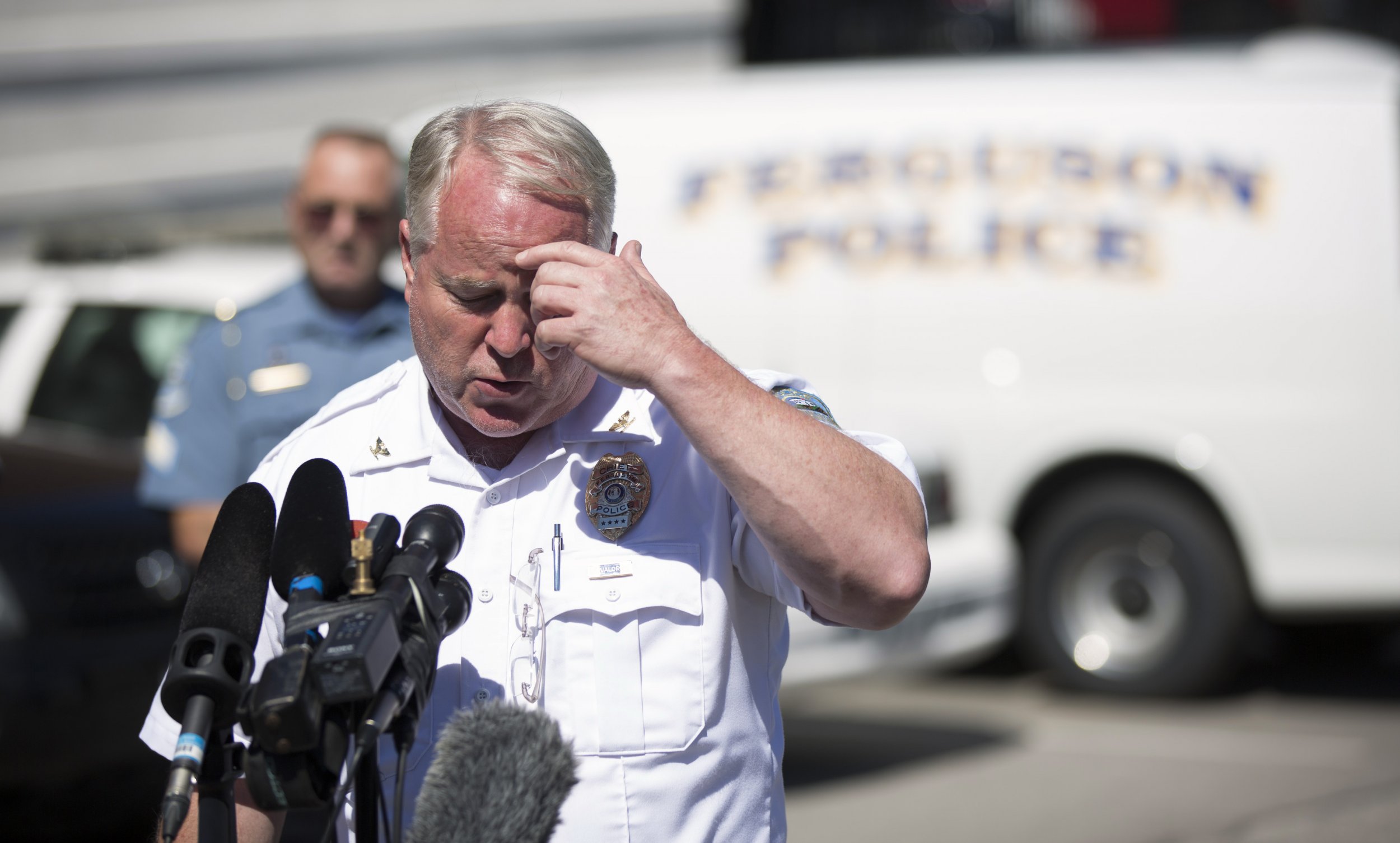 Updated | The chief of police of Ferguson, Missouri, a city that has come under intense scrutiny for the treatment of its black community in recent months, stepped down Wednesday.
"The City of Ferguson and Police Chief Thomas Jackson have agreed to a mutual separation which involves the Chief's resignation from the City of Ferguson," the city announced in a press release. Jackson's last day will be Thursday, March 19.
Ferguson has been in the spotlight since the August 2014 fatal shooting of Michael Brown, an 18-year-old black teenager, by Darren Wilson, a white police officer. The shooting sparked months of protests and riots by people who felt the shooting was reflective of a long-standing culture of mistreatment towards the city's African-American residents.
"I believe this is the appropriate thing to do at this time," Jackson told the St. Louis Post-Dispatch. "This city needs to move forward without any distractions."
Jackson, who became chief of police in 2010, came under fire last week when the Department of Justice concluded that Ferguson police routinely stopped black residents without reasonable suspicion, arrested them without reasonable cause and used excessive force against them.
The Department of Justice also found, after months of investigation, that a culture of "explicit racial bias" in Ferguson was encouraged by police leaders. The report said that, while Jackson implemented use-of-force procedures when he assumed his post in 2010, those procedures were ignored by Ferguson police. When asked by investigators, Jackson said he "could not remember ever imposing discipline for an improper use of force."
In September, Jackson attempted to march with protesters calling for his resignation. A fracas ensued, resulting in several arrests.
The report also criticized the city's municipal court system, which it said often levied heavy fines for relatively minor infractions, primarily by African-American residents, in an effort to funnel revenue into the city's coffers. Municipal Judge Ronald Brockmeyer stepped down Monday, and the court's cases were transferred to St. Louis County circuit court, Reuters reported.
A press conference is scheduled at City Hall for 5:30 p.m. CST.