'A Few' Senate Republicans Believe Trump's Ukraine Actions Are 'Demonstrably Impeachable,' Senator Says
Senator Chris Coons has said that "a few" of his Republican colleagues in the Senate believe that President Donald Trump's actions are "demonstrably impeachable," but are also concerned about the political implications of turning against the president.
Coons, a Democrat from Delaware, made the remarks during a Thursday interview with CNN, in which he discussed how a Senate trial of the president could play out. The congressman noted that Republicans will have significant control over how the proceedings move forward, as the upper chamber of Congress is currently controlled by a GOP majority.
"We will be relying on a small number of Republicans who are pushing back ... and recognize that impeachment is a serious, significant constitutional moment," the senator said. "There are, I believe, a few Republicans who recognize that what President Trump did here was demonstrably impeachable, but are very concerned about the political consequences for them and their party."
"I think a full blown defense that says 'this is a hoax' and 'there's absolutely nothing to it,' will be difficult for them to sustain," Coons argued.
Speaker of the House Nancy Pelosi, a Democrat from California, announced on Thursday morning that she had asked the House Judiciary Committee to draw up formal articles of impeachment against Trump. The Democratic-led inquiry was formally launched in late September after revelations came to light about Trump's efforts to pressure Ukrainian leaders to announce investigations into debunked conspiracy theories that could damage his domestic political rivals.
After the articles of impeachment are drawn up, it is widely believed they will be approved by the Democrat-controlled House of Representatives. After that, the process will move to the Senate, which would prepare a trial for the president, overseen by Chief Supreme Court Justice John Roberts, that could potentially lead to Trump's removal from office.
However, most analysts believe it is highly unlikely that the Republican-controlled chamber will vote to expel the president from the White House. A two-thirds majority is required to do so, and that would mean 20 Republicans—as well as every Democrat and independent—in the Senate would have to support the motion. There is also the possibility any senator could call for the dismissal of all charges against the president before a full trial is conducted. Only a simple majority would be required to pass such a motion.
Prominent GOP consultant Mike Murphy told MSNBC at the end of September that a Republican senator had told him "if it was a secret vote, 30 Republican senators would vote to impeach Trump." Former Republican Senator Jeff Flake later told a reporter for Slate that "there would be at least 35," not 30.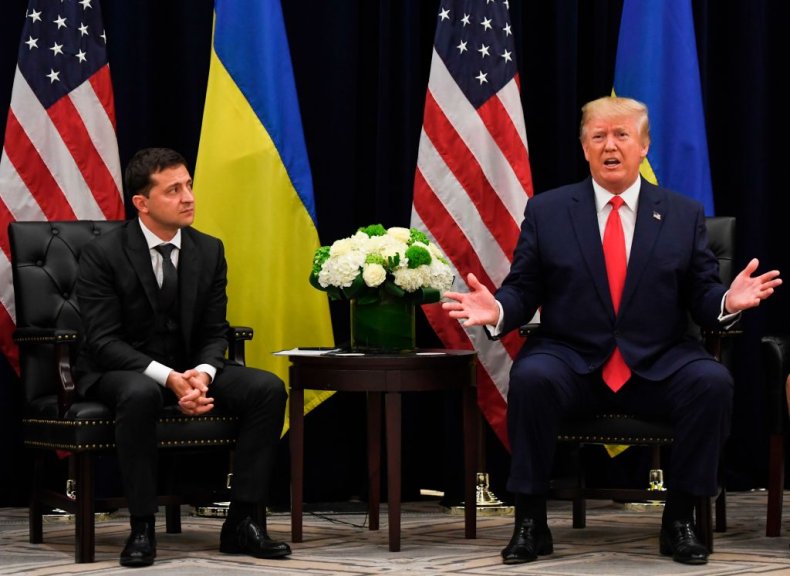 Despite the reported opposition to the president among Senate Republicans, only a few have voiced public criticism of Trump's actions towards Ukraine, the issue at the heart of the recently-concluded impeachment inquiry. Senator Mitt Romney of Utah was the most prominent Republican to do so early on, when the Ukraine revelations first came to light.
"It's deeply troubling," he told reporters in late September.
"If the President asked or pressured Ukraine's president to investigate his political rival, either directly or through his personal attorney, it would be troubling in the extreme," he also tweeted around the same time.
'A Few' Senate Republicans Believe Trump's Ukraine Actions Are 'Demonstrably Impeachable,' Senator Says | U.S.