The Fiend attacked Kane in the main event segment of Monday Night RAW before setting his sights on Universal Champion Seth Rollins.
Rollins was in a heated match with one half of the RAW Tag Team Champions, Robert Roode when Dolph Ziggler, AJ Styles and The OC ganged up on "The Architect." After taking some finishers, Mayor of Knox County Glen Jacobs (better known as WWE superstar Kane) came out for the save and chased the heels away.
However, as Kane was surveying the damage he inflicted, the lights began to flicker signifying the arrival of "The Fiend." Wyatt appeared behind Kane and used the Mandible Claw to incapacitate the future Hall of Famer.
Wyatt then set his sights on Rollins, his Hell in a Cell opponent, as the Universal Champion could do nothing as "The Fiend" got closer and closer.
Check out The Fiend taking out Kane below.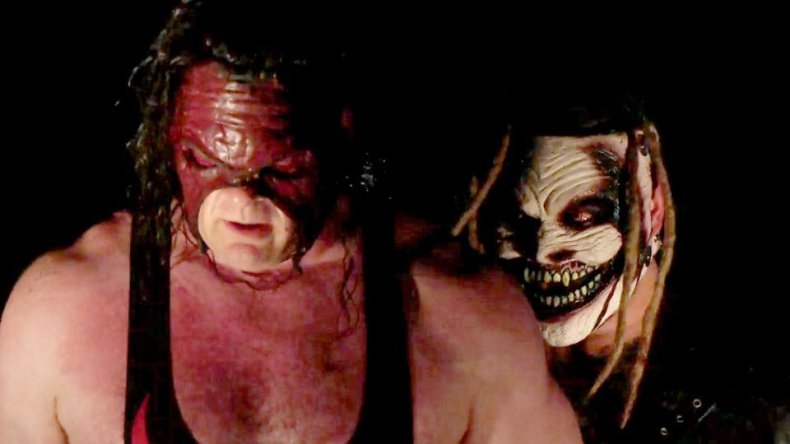 Bray Wyatt and his alter-ego "The Fiend" were a huge part of the September 16 episode of RAW in Knoxville, Tennessee. He interrupted Seth Rollins' promo to start the night accepting the challenge for Hell in a Cell. Wyatt also brought up how Rollins' past actions in the WWE have been forgiven, but "The Fiend" doesn't forget.
Short snippets of Wyatt in the Firefly Fun House putting up pictures of his victims were also shown throughout the night. He had pictures of Mick Foley, Finn Balor, Kurt Angle and Jerry "The King" Lawler. He then put one more up of Seth Rollins as he prepares for their upcoming pay-per-view match.
At the end of the Clash of Champions pay-per-view on September 15, The Fiend attacked Rollins on the ramp after Seth retained the Universal Championship against Braun Strowman. The WWE Universe were treated to the visual of Wyatt taking out the champion with the Sister Abigail and then the Mandible Claw.
WWE's Hell in a Cell 2019 will take place from the Arco Arena in Sacramento. In fact, the official ads put out by the arena to hype the pay-per-view teased The Fiend against Seth Rollins weeks ago, something that Wyatt poked fun at during an episode of his Firefly Fun House.
Hell in a Cell is set for Sunday, October 6.
What did you think of The Fiend attacking Kane? Who do you think will win at Hell in a Cell? Let us know in the comments section.