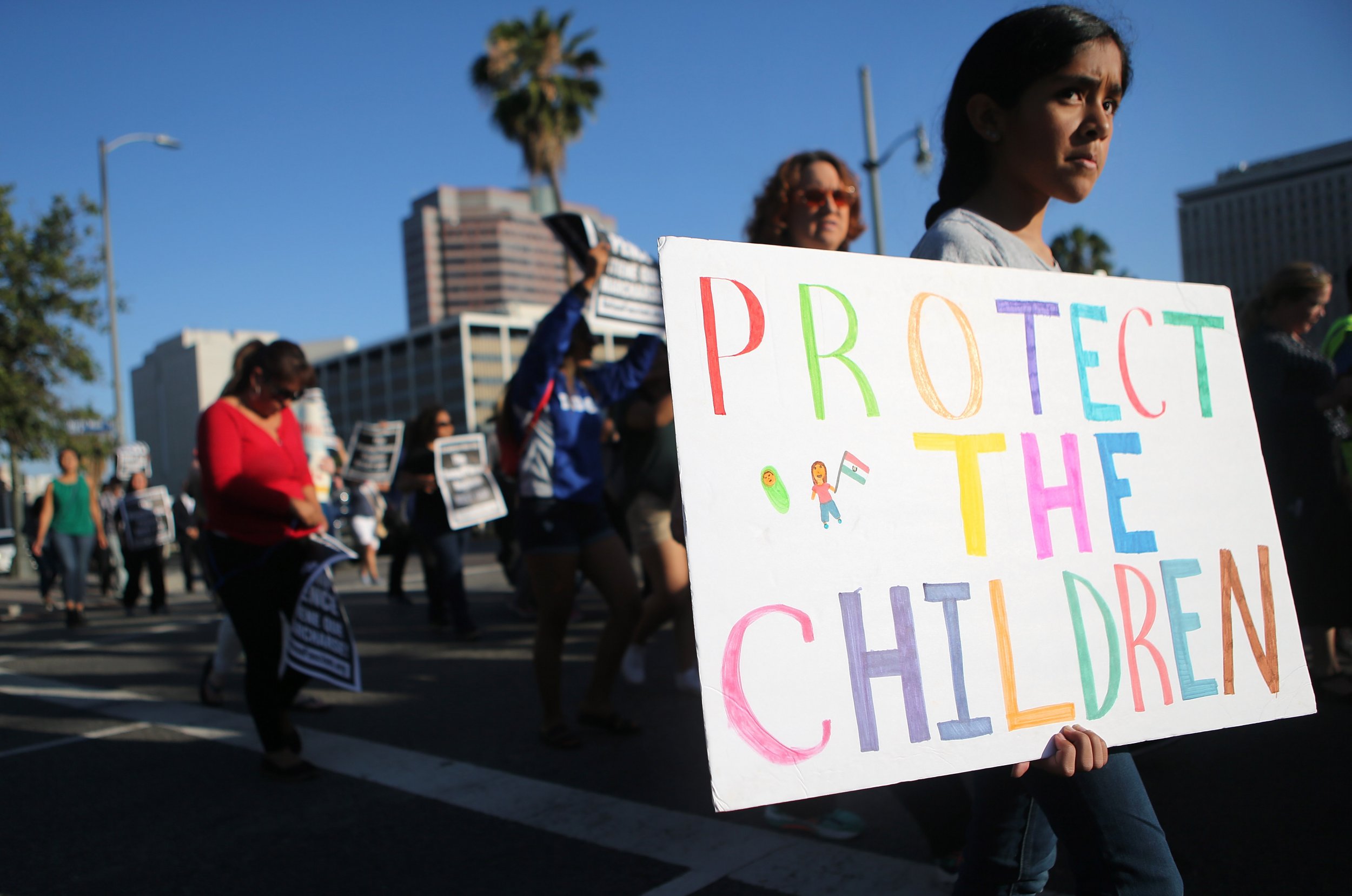 After a 16-year-old Guatemalan boy became the fifth migrant child to die in U.S. immigration custody since December on Monday, Congress members called on the Trump administration to answer to why these "preventable" deaths keep happening.
"Another 16-year-old minor, Carlos Gregorio Hernandez Vasquez, has died. Another family mourns the death of their child," Representative Raul Ruiz, a California Democrat who chairs the Congressional Hispanic Caucus HealthCare and Mental Health Task ForceTask Force, said in a statement on Monday. "These tragedies are preventable, and they must end."
"That is why I am demanding answers from the Department of Homeland Security on the circumstances that led to the deaths of two 16-year-old minors and a toddler in the last three weeks alone," Ruiz said.
Hernandez Vasquez was found unresponsive on Monday during a welfare check at the Weslaco, Texas, Border Patrol Station, where he had transferred from the Rio Grande Valley Sector's Central Processing Center, the U.S. Customs and Border Protection (CBP) agency said in a statement.
Hernandez Vasquez had crossed the the U.S. border near Hidalgo, Texas, on May 13 and was apprehended by Border Patrol agents. According to The New York Times, he had crossed the border unaccompanied by a parent but had traveled with a group of around 70 other migrants.
The teenager had reportedly not shown any signs of illness in an initial medical screening when he was detained, but on Sunday, after he'd been taken to the processing center, he told agents that he was not feeling well. A nurse examined him and concluded that he had influenza A.
Officials said Hernandez Vasquez was given the medicine Tamiflu and continued to receive care at the processing center before he was transferred to Weslaco station, where he was reportedly segregated from other detainees to prevent the spread of illness.
The next morning, he was reportedly found unresponsive in a short-term holding room after spending 17 to 18 hours at the station. Medical staff could not save his life.
It is still unclear why Hernandez Vasquez was not taken to a hospital once it was determined that he had flu symptoms, as medical professionals have repeatedly advised when migrant chidren become ill.
In a recent interview with Newsweek, Dr. Julie Linton, a pediatrician who co-chairs the American Academy of Pediatrics' Immigrant Health Special Interest Group, stressed that any symptoms of illness in children should be taken seriously, as children with severe illness can "present with subtle findings."
"When they get sick, they present with subtle findings and tend to get sick more quickly... A child can be playing and looking simultaneously OK, but their body systems can be beginning to shut down," Linton said.
Linton also emphasized that any child showing signs of illness should be receiving immediate evaluation and should never be returned to a processing or holding center because "the conditions are not appropriate for healing and recovery."
CBP did not respond directly to a question from Newsweek asking why Hernandez Vasquez had not been taken to the hospital after showing symptoms of illness but referred to a previous statement on the death.
"The men and women of U.S. Customs and Border Protection are saddened by the tragic loss of this young man and our condolences are with his family," CBP Acting Commissioner John Sanders said in a statement, adding that the agency was "committed to the health, safety and humane treatment of those in our custody."
The agency said that the exact cause of the teenager's death was "not known at this time."
CBP said it had "initiated a review," in addition to informing the Department of Homeland Security's Office of the Inspector General, the Guatemalan government and members of Congress.
As Ruiz noted, the teenager was the third migrant child to die in federal custody in the past three weeks. Juan de León Gutiérrez, also 16, died on April 30 after he received intensive care at a hospital for what was later identified as a rare condition called Pott's puffy tumor, while in the custody of the Department of Health and Human Services.
Last week, a 2½-year-old child died after he was hospitalized for pneumonia while in federal custody.
The December deaths followed those of Jakelin Caal Maquín, 7, who died of a bacterial infection and Felipe Gomez Alonzo, 8, who died from infection and complications from the flu, while in CBP custody.
All five of the children who died in federal custody since early December had made the journey to the U.S. border from Guatemala, where families have fled violence, poverty and food insecurity caused by drought.
Last week, U.S. representatives in the Congressional Hispanic Caucus questioned why a Homeland Security investigation into the deaths of Caal Maquín and Gomez Alonzo was taking so long.
Noting that the findings of the investigation could prevent future deaths, the Congressional Hispanic Caucus demanded that the Homeland Security expedite the investigation, which had yet to conclude nearly five months after the December deaths.