Pawnee Fire Latest: 400-acre Blaze Prompts Mandatory Evacuation in California Community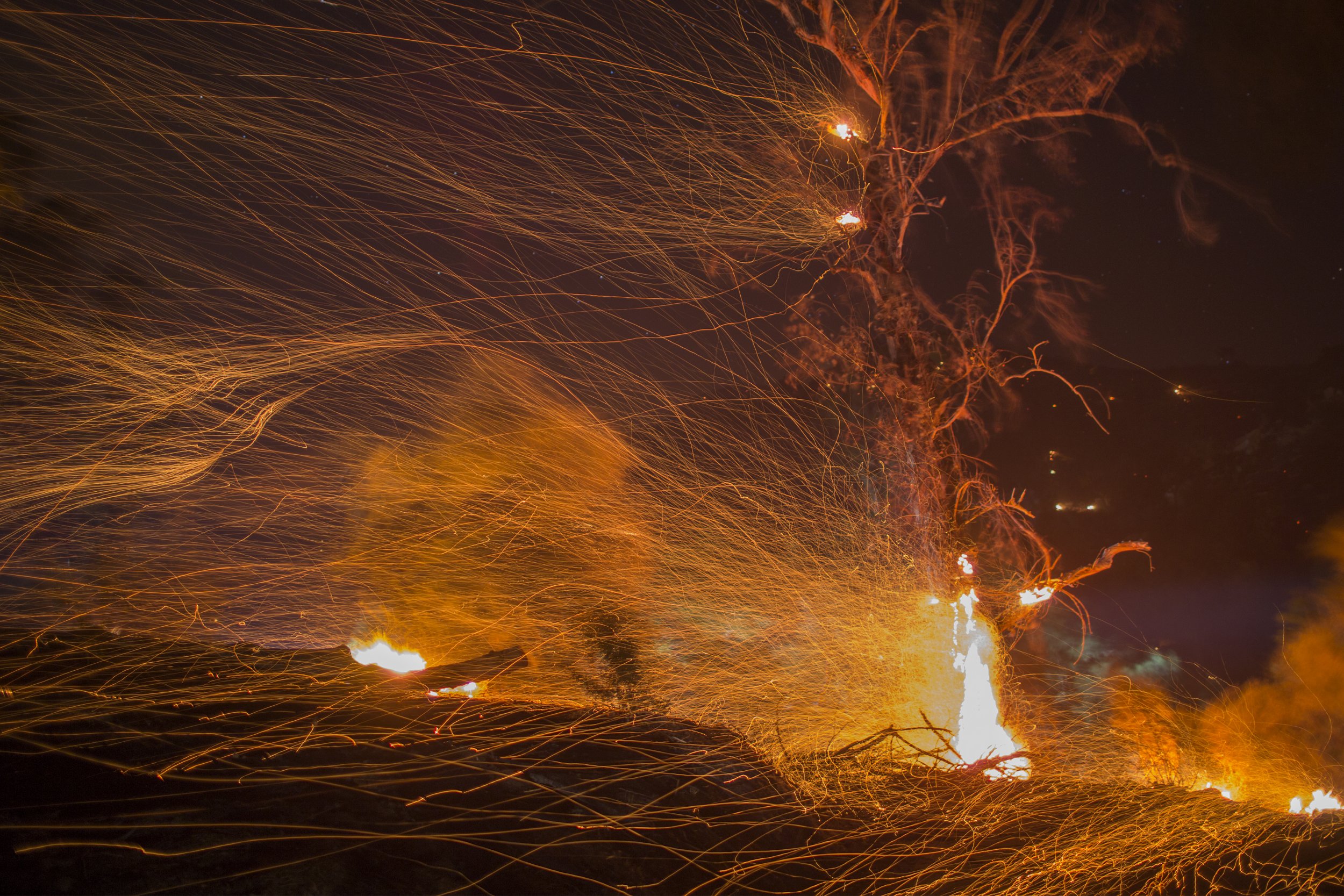 Officials have asked residents to evacuate several neighborhoods in Clearlake Oaks, California, after an enormous fire threatened buildings and lives. As of 5.50 a.m. PDT (8.50 a.m. ET) the fire has spread over 450 acres, the California Department of Forestry and Fire Protection (CAL FIRE) reported.
Fire officials issued mandatory evacuations after a fire began to blaze at around 5.30 p.m. local time Saturday. People living in Quail Creek, Wolf Creek and the community of Spring Valley were asked to leave the area, NBC Bay Area reported.
Early reports indicated the fire stretched across some 75 acres, but estimates quickly grew. The fire began near Pawnee Road and New Long Valley Road. Officials report some 700 structures are under threat and one has been destroyed. At the time of writing, 150 fire personnel, 21 fire trucks, two helicopters and six dozers are battling the blaze, CAL FIRE reported.
The National Weather Service San Francisco Bay Area released a satellite visualization of fires currently blazing accross California Saturday, including the Pawnee Fire. Officials think low relative humidity, high temperatures and strong winds are driving the fire.
As of 11:48 p.m. PDT Saturday (2.48 a.m. Sunday ET) the fire was zero percent contained, NBC Bay Area reported.
California has been plagued by particularly brutal fires in recent months.
December 2017's Thomas Fire—that ripped through Ventura and Santa Barbara—became one of the most damaging in the state's history. The fire, which officials reported was also the largest wildfire to strike modern California, finally stopped just over three weeks ago after burning for about six months. The blaze began on December 4 last year.
According to a news release from Los Padres National Forest, the fire burned some 281,893 acres and consumed 1,000 structures before firefighters contained it on January 12. The fire claimed two lives, including CAL FIRE apparatus engineer Cory Iverson.
Just a few days ago, firefighters attended another large fire near California's Camp Roberts. The National Weather Service San Francisco Bay Area warned Californians to stay hydrated Saturday as some 13 million faced Excessive Heat Warnings and Heat Advisories.
Meanwhile, hundreds of fire personnel are battling Colorado's 416 fire outside of Durango. As of Friday, the fire reached over 34,000 acres and was 37 percent contained. The 416 has been raging since June 1.
Updated |This story has been updated to include more information from CAL FIRE and the National Weather Service San Francisco Bay Area.